Say "la orana!" to Bora Bora holidays
Overwater huts, palm trees, clear blue sea and white beaches. Sound nice? You might want to take a look at holidays to Bora Bora.
Key points
Bora Bora is one of the Society Islands of French Polynesia and has warm weather all-year round
April, May and November tend to be the best months to travel, due to the good weather and not being in the peak season
Most accommodation is four or five-star rated, but there are a variety of board types to choose from, and some alternative options to help make holidaying in Bora Bora a bit more budget-friendly
Bora Bora is a popular destination for all sorts of reasons – it's quite remote, it's got a range of luxury and more budget-friendly hotels, overwater huts, volcanoes (don't worry, they're extinct), coral reefs, overwater huts, hot weather, sun-kissed beaches... And did we mention how cool the overwater huts look? 
So let's dive into the balmy waters of Bora Bora holidays! 
When's the best time to holiday in Bora Bora? 
Bora Bora is part of the Society Islands of French Polynesia in the Pacific Ocean (not to be confused with the Bora Bora beach club in Ibiza).  
It has a warm, sunny climate pretty much year round, with only two real seasons – summer and winter. If you live in the northern hemisphere, Bora Bora's winter and summer will be the opposite time from yours. Bora Bora winter is between June and October, and summer is December to March.  
The months April, May and November are sometimes referred to as the 'shoulder' season, as the time that occurs each side of winter, when the weather starts to change. These months have awesome weather with minimal rainfall and sunny heat, while being not too humid.  
Although the temperature doesn't vary all that much between the seasons, the rainfall an humidity is a lot less in the winter for those of you who aren't too fussed on the heat. But it does get a bit windy sometimes.  
No matter the season, there's also little change in daytime and night-time temperatures, so expect clement evenings.  
Bora Bora is out of the main hurricane belt, so it's unlikely to happen - but avoid travelling between November and February to completely minimise the rare chance.  
Winter is high season in Bora Bora, meaning flight and accommodation prices may be higher, so compare holidays in different months to find a price and time that works for you. 
Accommodation 
There are lots of hotels to choose from in Bora Bora. If you're going away with the whole family, or as a couple, you'll probably be able to find something to suit you.  
There aren't really any adult-only hotels in Bora Bora, despite it being a popular honeymoon destination. If you want to travel when there might be fewer children, try and book during the school terms. You may even save a bit of money by not going during school holidays!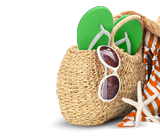 Most hotels offer various board types, such as: 
All-inclusive, meaning you get breakfast, lunch and evening dinner included in the room price 
Half-board, which gets you breakfast and an evening meal 
Bed and breakfast (B&B), which does what it says on the tin 
Self-catering isn't particularly common in Bora Bora due to its remoteness. But you may be able to rent a villa that would require you to organise your own meals.  
Accommodation in Bora Bora is usually quite pricey, as most resorts and hotels are four or five stars, especially if you want to stay in one of the overwater huts.  
Unusually, we have noticed a few unusual accommodation options during our research – tents anyone? 
Package holidays are available for Bora Bora, with lots of different options for flights, hotels, board basis, and even certain activities are sometimes included in the price.  
Things to do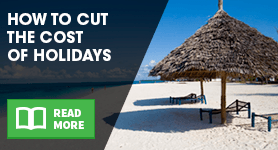 As Bora Bora is an island, most activities are water orientated.  
With coral reefs, boat tours, reef tours, diving, snorkelling, shark and ray feeding, you're sure to find something to suit your inner mermaid.  
If you fancy more land-based entertainment, Bora Bora hosts extinct volcanoes and plenty of natural beauty and cultural sites. 
The nightlife on the island is mainly in the resorts, as it's a popular destination for couples and families - so if you're looking for a party atmosphere, Bora Bora may not be lively enough. Best to save those glow sticks for elsewhere. 
By Amy Smith