Here's the GoCompare guide on holidays to Budapest - Egészségére! (That's the Hungarian for cheers!)
Hopping to Hungary on holiday? Then you should read our guide to Budapest holidays, naturally.
Key points
Budapest is less than three hours away and makes for a fantastic weekend break
You might want to consider visiting Budapest as part of a tour of Central Europe
Do as the locals – try the ruin bars and hit the thermal baths the next day
It takes less than two-and-a-half hours to fly to Budapest from London. So with this gem of a European capital not too far away, let's look at the types of holidays and activities you can do in the Pearl of the Danube. Budapest holidays – here we come! 
Budapest city break: Things to do 
Budapest drips in architectural gems. There are monuments everywhere to Budapest's rapid rise in the late 19th century. The city is crammed with amazing baroque, art nouveau and neoclassical buildings. Add in some medieval castles, ancient churches and natural thermal springs. Now you've got one special place for a weekend break. 
But where to start and what to do?   
You can't go wrong with Budapest's Castle Hill. You'll find this in Buda on the west bank of the Danube in district I. FYI, all Budapest neighbourhoods are categorised with Roman numerals. It's low ones for the centre and high for the outskirts. To get to Castle Hill, jump on Europe's second-oldest funicular rather than walk it. Built in 1870, it sure puts the fun in funicular. 
Once at top, explore the medieval castle, the Citadella and the myriad of museums. Plus the views across the Danube are to die for. 
No holiday to Budapest would be complete without a trip to the bathhouse. The city sits on over a hundred thermal springs, so a spa visit (or furdo as the locals call them) is a bit of a must. 
You'll find glorious art nouveau examples and Turkish-style ones that hark back to the Ottoman Empire. Yet there's also many modern facilities for you to dip your toe into. The Hungarians reckon a bathe is the perfect cure for a másnaposság. Meaning 'next-day-ish-ness', it's a cute name for a blazing hangover. 
Party hard (but in moderation) 
To be clear, we'd never encourage people to indulge in excessive alcohol consumption. But one of the highlights of contemporary Budapest are the romkocsma. Unique to the city, romkocsma means 'pub in a ruin' and it's exactly that. Ruin bars pop-up and party in derelict buildings across the city and make for an exciting night out.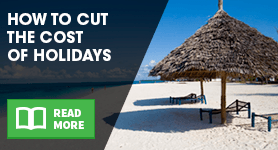 While they tend to be fleeting, a few have hung around in Hungary. Szimpla Kert was the very first, and it's a maze of quirky bars and bananas decor that makes for a great evening (or afternoon) out. Another that comes highly recommended is Red Ruin, which is a communist-themed bar that isn't afraid to poke fun at the past. 
If you like the sound of Red Ruin, then Marx my words, you'll love the Communist Memento Park. Get your fill of whacking great statues of Stalin, Lenin and the rest here.  
And just one more thing. Budapest is home to a life-size statue of Colombo. As in the detective from the TV show played by Peter Falk. What a city.  
Bitten by the Budapest bug? Then go compare what Hungary holidays are out there! 
Package holidays to Budapest 
Packages holidays usually bundle up your flights, transfers and a hotel by the beach. While the only water you'll be beside is the mighty Danube, you can still find package holidays to Budapest. Shop around and compare prices to find the right package for you. 
Budapest all-inclusive holidays  
One step up from package holidays are all-inclusive. More suited to resort-style holidays, you may still be able to find all-inclusive holidays for Budapest. These style of holidays make budgeting easier, with food and drinks costs taken care of. Yet with the unique Hungarian cuisine and amazing bars, Budapest is a city to explore with your taste buds. 
Prague, Vienna and Budapest holidays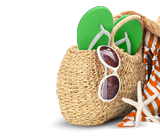 Why visit one grand central European city when you can do three in one trip? Several travel companies offer the chance to see the Czech, Austrian and Hungarian capitals in one pop. It may be a coach tour or by rail, and it can be a wonderful way to see this part of the world. Shop around for this type of holiday and see what you could save.  
Last-minute holidays to Budapest 
Budapest is an ideal weekend getaway. Just a short flight and you'll land in a place "as exotic as Europe gets" according to Lonely Planet. And if you do leave it up to the last minute, you could - could - score yourself a bargain. 
Hotel rooms and particularly flights fluctuate in price and can drop sharply in the last few hours. If you have the nerve and the flexibility, leaving it late can be a money saver. Or everything gets sold and you're left at home. Risky business. But there's always time to compare what's out there! 
Flights to Budapest 
Looking for info on where to fly from in the UK? Then have a bash on our flights to Budapest guide.  
By Sam Easterbrook