Compare cheap holidays in Bulgaria
One of the oldest countries in Europe, Bulgaria is home to some of the most beautiful tourist resorts on the continent. From skiing to birdwatching, from beach holidays to hiking trails, there's plenty to enjoy here.
Key points
Holidays to Bulgaria can be very cheap, depending on where you go
There's a lot of history for those who want a cultural holiday, and plenty of countryside for those who just want to get away from it all
Bulgaria is home to the Bansko ski resort, an up-and-coming resort comparable to the best Swiss and French resorts
If your idea of a perfect holiday is a getaway somewhere rich in history, and resplendent in natural beauty, Bulgaria may just be the location for you. The beaches on the Black Sea are as attractive as they come, and its mountain forests offer a sea of quiet greenery to explore. 
Holidays to Bulgaria 
Home to the world's oldest gold treasure hoard, Bulgaria is the only European country to not have changed its name since being founded in 681 AD. The history of the nation is a rich and interesting one, and no holiday to the country is complete without exploring some of it. 
Bulgaria also enjoys a wealth of natural beauty. From the Balkan and Pirin mountains to the Danubian Plain, there's much to enjoy if you want to get away from the hustle and bustle of city life. 
Cheap holidays to Bulgaria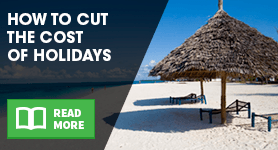 Bulgaria may not be the first place that springs to mind when one thinks of a cheap holiday, but you might be surprised at what it has to offer. Those who want to avoid the bright lights and busy streets of capital Sofia can stay out in the countryside. Ethical agricultural stays are becoming ever more popular as a way of enjoying a truly authentic Bulgarian farming experience.  
For those who may not want to muck in on milking the goats, there are also family guesthouses that offer cheap rooms from roughly €20 per night. These guesthouses offer fresh, local produce for meals, and a pleasant place to stay while hiking through the mountains. 
Bulgaria ski holidays 
Bulgaria's Pirin Mountains offer a prime skiing location for those who want to enjoy the snow without having to compete with the thousands that descend on places like Chamonix-Mont Blanc, St Moritz or Val d'Isere. The Bansko resort at the foot of the mountains offers a lengthy season, between 15 December and 15 May, as well as slopes for skiers of all stripes. With over 200 traditional Bansko taverns (called 'Mehana'), there's also plenty to do apres-ski. 
If you want to ski in an even quieter resort, and enjoy some time alone on the mountainside, there's also a resort at the nearby town of Dobrinishte. 
Sunny Beach holidays in Bulgaria 
If you like to party without breaking the bank, Bulgaria's answer to Magaluf is Sunny Beach. With hotel rooms going for as cheaply as £20 per night in May 2018, and beer flying off the bar at around 70p per bottle, it's no wonder young Brits are flocking there in droves. All-inclusive holidays to Bulgaria are concentrated on Sunny Beach, with prices from around £400 per person at the time of writing.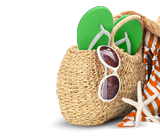 It's not all boisterous boozing though. Sunny Beach has plenty on offer for tourists of all types, from 4x4 tours across the coast and into the backcountry to scuba diving in nearby Nessebar. 
Historical holidays in Bulgaria 
If you're up for more of an educational holiday, Bulgaria has plenty of historical sites to enjoy. For example, seaside resort Varna is home to the world's oldest gold treasure, dating from between 4600 BC to 4200 BC.  
You can also enjoy a stint in Veliko Tarnovo, the former capital of Bulgaria. It boasts a number of historical buildings, including the quaint Tsarevets Fortress. Remade in the 20th century, it once housed eighteen churches and a palace.  
There are plenty of ways to spend some time in Sofia, Bulgaria's more recent capital city. One of the most interesting to historians is the Communist Walking Tour. It's an in-depth look at how life worked for those living under Communist rule. 
If you want something more lighthearted, there's also a Food Tasting and Cultural Walking Tour, which takes in some of the sights of Sofia while you enjoy local delicacies.  
Just outside of Sofia is the Rila Monastery, which houses a wooden cross. Not so unique, you might think: lots of monasteries have crosses. But this one displays 140 microscopic scenes from the Bible. Of the hundreds of figures carved into it, the biggest is no larger than a grain of rice. Good things – or in this case, artistic miracles – really do come in small packages. 
By Nick Dunn