Viva Mexico!
Whether you're looking to escape the dull greys of the UK skyline or hoping to book the romantic honeymoon you've always dreamt of, Cancun has it all.
Key points
Cancun is located in the Yucatan Peninsula, bordering the Caribbean sea
All-inclusive holidays could work out very cost-effective if you do most of your dining in the resort
Package holidays usually include flights, accommodation and transfers, and can work out cheaper than booking up each feature separately
Found in Mexico's Yucatan Peninsula, Cancun is a coastal city in the Mexican state of Quintana Roo and one of the country's most popular holiday destinations. 
The main tourist areas of Cancun resemble a number 7 shape on a map, with the Caribbean coast running down the east side of the city – home to some of the world's most breathtaking sights and landmarks. 
So grab a sombrero, crank up some mariachi music and pour yourself a generous Margarita, as we dive into the warm, blue seas of Cancun. Salud! 
About Cancun 
The word Cancun is a Mayan term meaning snake pit or nest of serpents, presumably on account of the fact it's home to nearly 200 different reptiles and amphibians. But don't let the name fool you – the beautiful, sun-soaked sands of Cancun have also earned it the apt and far more favourable nickname of 'The Glistening City'. 
Off-shore, Cancun is laden with aquatic wonders, from the awesome, underwater museum of MUSA to the Great Maya Barrier Reef. The latter is the second-largest barrier reef in the world – second only to Australia's Great Barrier Reef – and a major tourist draw.
If you prefer your holidays to be little more land-based, the shimmering sands that await on the shore are a sight to behold. Made of crushed coral, Cancun's beaches are naturally cool surface to walk on – despite the tropical sun beaming down daily – so you can stroll freely without the discomfort of scorching soles. 
Holidays in Cancun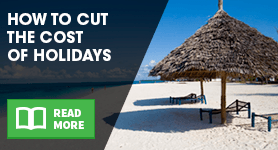 With appetites whetted and curiosity piqued, let's get down to business. When it comes to booking holidays to Cancun, there are two options that stand tall as two of the most common and popular. Those are the package route and the all-inclusive option. 
Package holidays to Cancun 
Cancun package holidays are a popular option for holidaymakers, primarily due to the convenience of having the whole trip wrapped up in one neat bundle price. 
Most package holiday deals include flights, transfers and accommodation within the overall price. Better still, this can often result in a great deal to be had. 
Nevertheless, the convenience factor is the biggest selling point of the package holiday and can make the entire booking process a tropical breeze – which is all the more helpful if you're unfamiliar with the area or unsure of the options. 
All-inclusive Cancun holidays 
When it comes to making the most of your holiday, few holidays compare to the indulgent, carefree experience of an all-inclusive holiday. With food, drink and entertainment usually included within the price, the sheer accessibility of amenities can make the whole holiday a total case study in R&R.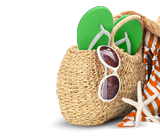 For those that like to eat and drink until they get their fill, this option can prove to be particularly rewarding. An indulgent week or two at the buffet and the bar can result in some serious savings in comparison to the same eating and drinking habits elsewhere. 
Some hotels and resorts even include a number of facilities and services within that price, such as gym use, on-site water park usage etc. However, it's worth noting that some services, such as beauty and spa treatments, may cost extra. 
Is Cancun safe? 
The Mexican government makes a conscious effort to ensure tourist hotspots are protected, leaving drug-related violence and crime lower in these areas than those outside of them. 
Despite this fact, the first quarter of 2018 saw a string of gun violence that rocked the city, resulting in an increase of police presence, including in the hotel zone. As such, it's advisable exercise caution and be vigilant during your stay. 
For additional info, it may be worth asking your tour operator or checking GOV.UK for the latest updates prior to your trip.†
Things to do in Cancun 
With a toasty climate, pristine waters and scenic postcard views fit for the silver screen, it's easy to overlook all the other awesome activities on offer at Mexico's tourism hub. In fact, Cancun has a wealth of activities that range from ancient sights and historical landmarks to wild days out and exciting pursuits. 
One such standout is the spectacular Xcaret Park, an eco-archaeological theme park in the Riviera Maya. Featuring over 50 unique attractions – including everything from water slides, dolphins and underground rivers to traditional chapels, Mayan caves and a Mexican cemetery – Xcaret is a true cornucopia of delights for all ages. Similarly, the aquatic-themed Xel-Ha is equally worth a look, and guaranteed to transform a routine day in the sun into a memory that will live strong for decades to come. 
If history's your bag, Cancun offers it in spades, with numerous ancient ruins dotted throughout the area. One of the most popular of these sites is the Coba Mayan Ruins located by four natural lakes outside of Cancun. Seen by many as a more authentic example of Mayan culture than the reconstructed ruins of Tulum and Chichen Itza, Coba is a must for anyone looking to scratch their history itch. 
Having said that, the cenotes of Ik Kil found in the Chichen Itza ruins is commonly regarded as one of the most beautiful cenotes in Mexico. After a 26-metre descent, the vibrant, watery hollow is almost mirage like in its splendour and a real feast for the eyes. With depths of 40 metres below surface level, the elegant waters themselves are enigmatically alluring and its easy to see why they were considered sacred by the Mayans. 
Compare cheap holidays in Cancun 
Finding cheap holidays to Cancun can be a tough task at times, particularly if you have set budget in mind. However, all is not lost if you're looking for ways to trim a little extra off the price tag.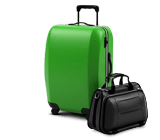 When it comes to booking flights, hotels and transfers, a package bundle could be well worth investigating. Cheap package holidays to Cancun can be found far easier than cheap all-inclusive holidays to Cancun so – if budget is a concern – the package route could well overshadow the all-in option. 
When you book can have a profound impact on price. Holidays tend to become more expensive as time wears on, so early booking can garner a lower rate than later on. However, the price can drop substantially at the last minute, and deals often do arise when the date is just around the corner. Leaving your booking until the eleventh hour could result in the steal of the century, but it's worth noting that this is subject to availability and there's a substantial risk involved. 
If you've missed the early-bird window and don't fancy leaving your holiday hanging in fate's last-minute jaws, you could reduce the cost of your trip by sensibly booking around peak times of the year. If possible, booking outside of the school summer holidays is an ideal time to go. The trip will likely cost notably less than that of the middle of August. 
In addition to that, picking flights at unpopular times of the day could bring the price down even more. Flying outside of peak hours can reduce your flight costs immediately, while the day itself can also make a difference to the end sum.
If you're smart and savvy, you could very well find luxury Cancun holidays for a surprisingly affordable price. 
By Martyn Grant