What's the verdict on Cape Verde?
"No stress" is the mantra of Cape Verde. With beautiful beaches and scorching sun all year round, it's easy to see why.
Key points
Cape Verde is made up of a cluster of ten unique islands in the mid-Atlantic Ocean
The flight to Cape Verde is considerably shorter than Caribbean destinations of a similar climate
Package holidays could prove to be far more economical than booking up each feature individually
In many ways, Cape Verde is the best-kept secret in the holiday game. When it comes to tropical paradise, places like Mexico, Barbados and Thailand habitually spring to mind. Meanwhile, European destinations like France, Italy and Spain are routinely front of the queue for British holidaymakers looking to soak up the sun. 
Meanwhile, Cape Verde is the critically-acclaimed movie that never won an Oscar; the awesome album that never reached #1; and the sporting superstar that never got to wear their country's colours all rolled into one. Criminally overlooked in favour of its mainstream brethren, Cape Verde is the ideal destination for anyone seeking an unforgettable beach holiday. 
Why holiday in Cape Verde? 
With turquoise waters, cloudless skylines and lily white sands, Cape Verde has earned the nickname 'The African Caribbean'. Throw in a natural ocean breeze and mountainous scenery that could rival any postcard, and you have yourself the hidden gem of the travel industry. 
As if that picturesque image isn't enough to send Brits charging towards their nearest travel agency with a blank cheque in hand, the bittersweet synchrony of the seasons could be the enough to send you over the edge... of your overdraft at least. 
Located off the north-west coast of Africa, Cape Verde comprises of a cluster of ten islands in the central Atlantic Ocean. With milder temperatures than the African mainland yet still sporting warm, toasty seas, the climate is conveniently beautiful during the height of British winter - making it the perfect location for a sunny escape from the cold.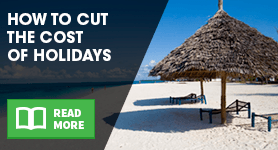 As such, Cape Verde Christmas holidays are a popular choice among Brits, and holidays to Cape Verde in December are becoming increasingly frequent. Best of all, at just 2,880 miles away, the plane ride over is far quicker than a flight to the Caribbean, giving you all the exotic fun without the toxic jet lag that comes with it.
Things to do in Cape Verde 
Whether you're looking to top up your tan on one of the island beaches or step foot in one of the islands' infamous volcanoes, island hopping in Cape Verde is the gift that keeps on giving - a new experience awaits you on every isle. 
One of the most popular tourist hotspots in Cape Verde is the island of Sal – a well-loved destination among the surfing community. As with most seaside locations, water sports are a popular haunt for many that like to indulge in something a little higher tempo, and both kite surfers and jet skis are a frequent sight in Sal.
Speaking of aquatic activities, the Bikini Beach Club is a restaurant bar that sits 40 metres into the Atlantic Ocean. After a hard day's lounging, all that's left to do is sit back, relax and raise a cocktail glass to the setting sun. 
Lined with sun-kissed beaches, Sal is equipped with all the bars and restaurants you would come to expect from a coastal holiday destination. It also features Cape Verde's only casino – Casino Royal – where you can channel your inner Bond and try your luck. 
Did you know...?
The national liquor of Cape Verde is grogue. It is a distilled sugar cane and has an alcohol percentage of over 40%
While the perimeter of the island is neatly bordered by sands, the interior is a stark contrast, featuring the various remnants of the once-burgeoning salt trade. Most interesting of these is salty waters of Pedra de Lume – a disused salt mine in the crater of an extinct volcano – where you can float in the waters in a manner akin to the Dead Sea. 
Outside of Sal Cape Verde holidays, the island of Fogo features the imposing (and dauntingly live) volcano, Pico do Fogo. Standing tall over the dark sands of the island, Pico do Fogo is the county's highest peak and a truly unique experience to add to the holiday to-do list.  
If standing on the edge of an active volcano is a little too hot to handle for your taste, the wildlife of Boa Vista is as unique as it comes, boasting a mixture of humpback whales, loggerhead turtles and lemon sharks. Meanwhile, a trip further inland will see you find miles of desert land, ideal for exploring on foot or quad bike. 
With such remarkable variety spread across each island, 'boredom' is almost an extinct word in the quirky isle of Cape Verde. There truly is something for everyone to keep you smiling from the moment you touch down.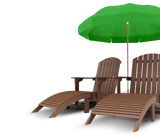 Holidays to Cape Verde Islands 
When considering your options, there are two primary methods of stay when it comes to holidays in Cape Verde – those being the package option and the all-inclusive route. 
Package holidays to Cape Verde Islands 
Typically including flights, transfers and accommodation, package holidays are great for those who are unfamiliar with the location and those looking to a take the hassle out of the booking process. 
Better still, these package deals often come in the form of money-saving bundles that can work out more economical than booking each feature individually. 
For sheer convenience, nothing beats a package holiday. And you can book safe in the knowledge that you have just one company to approach – before, during or after your holiday – if you have any problems. 
Package holidays also usually come with ATOL and ABTA protection built into the overall price, covering you if your airline or travel provider goes out of business.  
All-inclusive holidays to Cape Verde 
Another fantastic option for those looking for luxury holidays to Cape Verde is the all-inclusive option. If you plan on spending a lot of your time chilling by the pool, propping up the bar or lazing around the resort in general, this is a great way to get your money's worth.  
With all-in, virtually everything is covered under the price of the holiday, so you're free to wine and dine to your heart's content. This often also extends to the services and facilities on-site as well – another great way to ensure you're not bored. 
This provides you with the safety net of knowing you don't have to keep shelling out for meals, drinks and snacks throughout the day - which can be particularly reassuring if you're on a tight budget.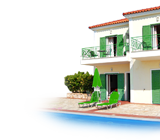 Compare cheap holidays in Cape Verde 
Holidays are all about relaxing, unwinding and recharging the batteries with a bit of 'me time', or quality time with loved ones. However, organising that holiday can be a stress in itself - particularly when it comes to paying for it. 
If you're feeling the soul-crushing, gut-punch of anxiety rearing back for another swing, channel your inner Cape Verdean and remember the "no stress" mantra. There are several ways you can avoid the anxiety that comes with a big financial expense. 
We're not talking breathing techniques, whale noises and herbal teas here... We're talking cost-cutting and deal diving, so bring a pair of scissors and inflate those armbands – we're going in! 
If budget is a concern, try to explore off-peak times of the year when tourism isn't as high. Avoiding the summer period and traditional holiday times can be a simple way of instantly shaving money off your bill. 
Meanwhile, booking up your holiday way in advance can also result in an early-bird bargain flying your way. Prices tend to increase the longer you leave it so if you know where and when you want to go, the earlier you book the better. 
Having said that, the total opposite approach is equally as effective, if not more so in some cases. Think of it as the reduced section in a supermarket: the dates are coming up for expiration, it's 'use it or lose it' time and everything must go - including some luxury holidays in Cape Verde! 
Leaving your booking until the eleventh hour can result in travel agents slashing costs like an overzealous Freddy Krueger in a room full of price tags. Pursuing last-minute holidays to Cape Verde is admittedly more risky as availability isn't guaranteed. However, it could be ideal for those looking to make an impromptu, spontaneous excursion. Better still, it could present some of the cheapest holidays to Cape Verde around. 
Finally, finding cheap holidays to Cape Verde could be as simple as a few taps of a screen or a keyboard. A quick and easy comparison can highlight some attractively low prices, while it can also illuminate some great hotels and resorts you may not have even considered. 
By Martyn Grant