Here's the GoCompare guide on holidays to Corfu, eviva! (That's the Greek for cheers!)
Is Corfu calling to you? Then take a gander at our guide to Corfu holidays! 
Key points
Many of the big tour operators offer all-inclusive and package holidays to Corfu
Corfu remains one of the most popular Greek islands for British tourists
You can start your Corfu holiday from lots of local airports in the UK
Big, beautiful beaches? Check! Lush, green interior? Check! Hedonistic party towns? Check! Chilled-out, charming harbour villages? Check! Easy to get to? Check, check, check!  
Corfu ticks all the boxes for a perfect Greek holiday, no matter what kind of holiday you want. Sound like the island for you? Then let's look what's there in our guide to Corfu holidays... 
Corfu holidays all-inclusive style 
All the big tour operators, and some of the smaller ones, offer the complete combo to Corfu. That's flights, transfers, hotel, food and drink. 
Be warned though: all-inclusive might not mean everything is included. Certain drinks and activities can be extra. Dig around and see what's what before you book.  
Still, all-inclusive holidays are one of the most stress-free ways to travel, and a lot easier to budget for. The other big advantage to an all-inclusive holiday to Corfu is the flights. Tour operators often use lots of regional airports, so you might have less distance to travel to get your plane.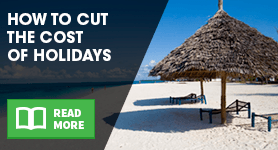 UK tour operators have built many dedicated resorts and hotels along the beautiful beaches of the north coast. So if you're looking for all-inclusive Corfu holidays, then your best bet are the resorts between Aharavi and Sidari, or around Corfu Town. 
There are, quite frankly, loads of options when it comes to all-inclusive holidays to Corfu. Hunt around, compare deals, and make your money go further. 
Package holidays to Corfu 
Are you after the convenience of all-inclusive but what to sample some authentic Corfiot cuisine? Then maybe a package holiday would suit you more. Combine your flights and hotel (and usually your Corfu airport transfers too) and save yourself some time, money and stress. 
Package holidays to Corfu have been happening since the 1960s. So you can expect great service, amazing beaches and phenomenal weather here. 
Corfu is unique in the sense that holiday prices, especially hotel rooms, don't tend to shoot up that much in peak season. This is down to the huge number of hotels that are available. 
Choosing a package holiday to Corfu in the summer also opens up lots of routes to this Ionian island. Tour operators use many local airports in the UK, making it a convenient way to reach Corfu. 
Like the all-inclusive resorts, you'll find lots of package holidays available along the north coast and around Corfu Town. 
With lots of choice comes competition for your business. Compare what's out there and start saving some euros for the taverna! 
Corfu villa holidays 
Sometimes you need a little bit of peace and quiet, and a Corfu villa holiday is just the ticket. 
You'll find individual villas and villa resorts all across the island. Want to avoid the crowds? Then you might want to head to quieter parts of the island such as Paleokastritsa or Kassiopi. 
Corfu villa holidays are a great way to see the authentic side of Corfu and there's plenty of choice. 
Did you know...?
The James Bond film For Your Eyes Only was partly set and shot in Corfu
Where to go in Corfu 
Corfu has been welcoming British visitors for years and you'll find holidays suiting every taste and budget. 
Here are a selection of some of the more popular resorts on Corfu that you might want to investigate... 
Kalami, Corfu holidays 
The majestic bay of Kalami is one of the top destinations in Greece, never mind Corfu. You might know Kalami from Gerald Durrell's classic book, My Family and Other Animals. Durell stayed in The White House here, and you can too, as it's now a guest house. Kalami retains its rustic charm, so come to Kalami if you looking for a relaxing Corfu holiday.
Sidari, Corfu holidays  
This village in the north-west of Corfu is fully-focused on giving British holidaymakers a good time. The sandy beach is the main draw but stay for clubs, pubs and nightlife. 
Another major draw is the Canal d'Amour. If you swim the length of it, you're guaranteed to meet the love of your life soon after. Guaranteed.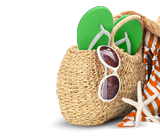 Sidari has been booming since the 1980s so you have plenty of places to pick from for your Corfu holidays. 
Corfu Town holidays  
The beaches that stretch out north and south of Corfu Town are home to many holiday hotels. Add in the beautiful Old Town and all the facilities of the largest settlement on the island and it's not hard to see why Corfu Town is a popular attraction. 
Also called Kerkira and Kerkyra, the city remains a great place to base yourself for your Corfu holidays. Search around and compare deals to find the right break for you.  
Holidays to Roda, Corfu 
If you're coming to Corfu to chill the flip out, then have a look at holidays in Roda. Nestled amongst the bustle of the north coast, this former fishing village has kept its charming character. There are restaurants, bars and clubs here, but it's not as a rowdy as other places along the coast. 
Roda is perfect is you're after a calm, laid-back holiday. While there's none of the sprawl you can see at other resorts, there are still numerous hotels to choose from. Have a quick look and compare rates to find your perfect place.
By Sam Easterbrook