Let's compare Corsica holidays
The birthplace of Napoleon Bonaparte, Corsica is a small island with more attractions than you can shake a week's holiday at.
Key points
Corsica has lots of historical sites to explore, ad beaches to relax on
You can fly or sail there without hassle
In May 2018, package holidays start at around £300 upwards
Lying just off the south coast of France, Corsica's popularity as a holiday destination is growing year by year. It's full of natural beauty, and boasts plenty of historical sites of interest, so there's no shortage of things to fill up your perfect holiday with. 
Corsica holidays 
Whether you're after a relaxing beach holiday, or a cultural expedition through history, Corsica has it all. From the gorgeous Plage de Palombaggia to the Reserve Naturelle de Scandola, from the Maison Bonaparte to the menhirs of Filitosa, travellers of all persuasions can find plenty to enjoy on this small island. 
Historical holidays in Corsica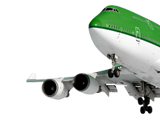 Napoleon Bonaparte, ruler of France between 1804 and 1815 and chief belligerent in the Napoleonic War until his defeat at the Battle of Waterloo, was born in Ajaccio, the capital of Corsica. His birthplace is now a museum, which anyone interested in how modern Europe came to be should check out.  
The island features a lot of Napoleonic sites, including a statue in Bastia, and the Salon Napoleonien situated in the Hotel de Ville in Ajaccio. Napoleon's uncle established the Palais Fesch, an art gallery also known as the Musee des Beaux-Arts, which houses the largest collection of Italian paintings in France outside the Louvre. 
For those who want to go further back in time, the medieval citadel of Bonifacio is definitely worth a visit. Corisca's oldest town, its position atop a limestone plateau affords fantastic views out over the sea, and over into neighbouring Sardinia on a clear day.  
Did you know...?
Corsican chemist Angelo Mariani's tonic wine called 'Vin Mariani' inspired John Pemberton to create his own version, which later became Coca-Cola
If you want to get some serious exercise in, you can't go far wrong with the Staircase of the King of Aragon.† Sorry Tolkien fans, that's Aragon like Henry VIII's first wife... not Aragorn, dreamboat and King of Gondor. It's a steep staircase carved into the cliff below the old town of Bonifacio. For a small fee, you can experience the stairs for yourself, but be careful – it's a steep climb and the steps are quite uneven. 
Taking tourists even further back are the statue-menhirs of Filitosa.† Familiar to fans of the Asterix & Obelix stories, a menhir is a man-made standing stone. Dating from around 1500 BC, the standing stones at Filitosa have faces and anatomical details carved into them, possibly to ward off attacks by enemies. Some of them are set around an even older piece of Corsican heritage, a 2,000-year-old olive tree. 
Travelling to Corsica 
Getting to Corsica isn't too difficult either. If you're enjoying a sojourn in the South of France, you can hop over by ferry and stay for a few days before returning. Flights can go via layovers France from London Heathrow for around £200 upwards. 
Or you could opt for a package holiday... 
Package holidays to Corsica 
So, if you're scintillated by the promise of a historical holiday, you'll be pleased to hear you can get a package holiday to Corsica without too much hassle. 
Package deals primarily include the price of your hotel room and your flight, which can save you money when booking. You may find yourself restricted to certain flight times, however. 
Once your flights and accommodation are taken care of, you can concentrate more on the type of fun you can have in Corsica. 
If your heart is set on a relaxing beach holiday, you can work on your tan on Plage de Palombaggia, or luxuriate in the relative solitude and golden sands of Santa Giulia.  
Those who prefer to appreciate nature, and time away from city life, surroundings can take in the Scandola Nature Reserve. Most easily accessed by boat, you may be best advised to go later in the afternoon: the rocks catch the setting sun in a dazzling display of colour. 
By Nick Dunn