Like the rugged look? Take a holiday to the Costa Brava
Stretching from the French border to Barcelona, the Costa Brava is the home of rocky coves, weather-beaten seascapes and a variety of holiday hotspots. 
Key points
The Costa Brava started being developed for the tourist masses in the 1950s and was an alternative to the busy Cote d'Azur
Package and family holidays are a popular and convenient option for holidays to the Costa Brava
There's plenty to do, whether you enjoy history, adventure, culture, have the kids in tow or just want to relax on the beach
We hope you've got your walking boots on, as we're going to take you on a tour of the Costa Brava, or the 'Rugged Coast', to help you plan your ideal holiday.  
Brush up on your holiday knowledge as we discuss some of the things you can do in the Costa Brava and how you could bag yourself a holiday bargain.  
Costa Brava holidays 
The Costa Brava spans the coastline between the town of Blanes, 37 miles northeast of Barcelona, and the French border.  
Entrepreneurs first opened their eyes to the tourism potential of the sunny beaches and natural paradise of the Costa Brava in the 1950s.  
Development was specifically aimed at European package-holiday tourists. As a quieter destination, the Costa Brava held appeal for holidaymakers that wanted fun in the sun, away from the main crowds around the Cote d'Azur.  
The Costa Brava is sunny pretty much all year round. But to benefit from good weather, fewer crowds and cheaper deals, then plan to go in May, June or September - if you're not bound by school holidays.  
If you do have to stick to the summer school holidays, it'll be busy but not overcrowded, and you'll be able to make the most of the warmest weather.  
Types of holidays to the Costa Brava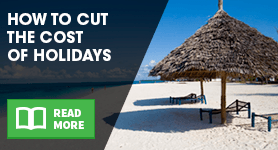 It's easy to compare holidays to the Costa Brava, whether you're looking for a package holiday, family-friendly fun or a couple's getaway.  
Package holidays 
Want the convenience of having your flights, accommodation and airport transfers all bundled together into one price? Then you'll probably want to take a look at package holidays to the Costa Brava.  
Package holidays tend to be cheaper than booking all your holiday elements separately, and it can be easier to keep track of the costs.  
Family holidays 
If you've got a couple of kids in tow, you'll want to find the right balance to please everyone – so things to do that are children-friendly and 'interesting for adults'.  
Family holidays are a type of holiday that takes things like kids' clubs, spacious rooms, child-friendly food and amenities into account. 
You can get package family holidays, or you can organise it yourself by looking out for hotels and attractions that are suitable for families.  
Board types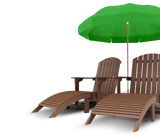 Board type refers to the meals you'll get included in the price when you book your hotel room. There are five main types: room-only, self-catering, bed and breakfast (B&B), half-board and all-inclusive.  
Room-only means you have to pay separately for meals and drinks, while self-catering has facilities that you can use to cook your own meals, if you don't want to eat out all the time.  
B&B will get you breakfast included in the price, which is useful if you plan to be out and about all day.  
Half-board includes breakfast and an evening meal in the cost of your hotel room, and all-inclusive covers breakfast, lunch and dinner! Some all-inclusive options might even include drinks and free use of certain facilities. 
All-inclusive is usually the most expensive option, so weigh up your options carefully, to work out what's the most suitable board option for your holiday plans.  
Things to do in the Costa Brava 
For a little bit of culture, take a trip to the ruins at Empuries, the Salvador Dali house museum outside Cadaques, or the Dali Theatre and Museum in Figueres.  
The Sant Ferran Castle is also worth a peek, and there's Cap de Creus National Park and the Cap Roig Botanical Gardens for the nature lovers.  
If you're after something that mixes old and new, you could book yourself onto a Game of Thrones walking tour around Girona.  
For a family-friendly, action-packed day out, check out the Aqua Brava Water Park, with its 19 slides, attractions and lazy river.   
There are also plenty of sandy (and stony) beaches in the Costa Brava, so you'll be spoilt for choice. Just take care to avoid the nudist beaches like L'Illa Roja – unless that's your thing, in which case go for it! 
How to get cheaper Costa Brava holidays 
When you compare holidays to the Costa Brava, you'll be able to see what options are available for certain hotels, star ratings and board types.  
You can also filter your results by specific destinations, as well as comparing package holidays vs getting your flights and accommodation separately. 
A few things you can do to get a good deal on your holiday is try to be flexible with your travel dates, and book well in advance to make use of early booking rates. You could even take advantage of some last-minute deals, if you're feeling spontaneous.  
By Amy Smith