Discover holidays to Costa del Sol with our nifty guide
One of Spain's biggest tourist destinations, the Costa del Sol boasts over 3,000 hours of sunshine every year, which is more than enough for you to get an excellent tan. Time to start thinking about that holiday! 
Key points
You can enjoy a wide variety of experiences in the Costa del Sol, including package, golfing, and all-inclusive holidays
The region's popularity massively increased since the 1970s
There are a wealth of cultural and historical activities to be engage in
Holidaymakers flock to Spain every year, and in particular, the Costa del Sol sees millions. From a humble stretch of coastline focused on the fishing industry to one of the biggest tourist destinations ever, the Costa del Sol is a fascinating place to visit for your own sun-soaked holiday. 
Holidays to Costa del Sol 
The Costa del Sol is a region in the south of Spain, stretching for over 300km from the Strait of Gibraltar into the province of Granada. Most of it is coastline, and it's famous worldwide for its beach holidays.  
Over the course of the late 1940s and early 1950s, Spanish aristocrats popularised the town of Marbella among their rich and famous friends. 
Neighbouring Torremolinos was the first town to be fully developed for the tourist industry, and it became a favourite destination for the Hollywood elite. Marlon Brando, Brigitte Bardot, Frank Sinatra and even Grace Kelly visited the area. Gradually, this led to the region's improvement and expansion into a popular holiday resort.  
When Malaga Airport was rebuilt in the late 1970s, the number of tourists to the region was able to increase massively, and it's now a world-famous resort for package holidays.  
Cheap holidays to Costa del Sol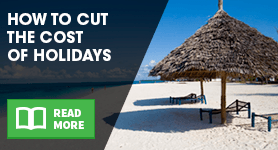 Want to enjoy a cheap holiday to the Costa del Sol? It's worth considering a package holiday, which usually include arranging your hotel booking and flights. 
The Costa del Sol is famed for its cheap package holiday resorts in places like Marbella and Malaga, so it's certainly an attractive option when booking your excursion to the sunny side of Spain. 
You can also get all-inclusive holidays to the Costa del Sol. This kind of holiday is designed for those who don't want to do anything but relax by the pool.  
Your meals (three a day, as it should be) are all taken care of, and drinks – soft and alcoholic – are all included in the price of the holiday. As are your flights and accommodation. So, once you've checked in, you can claim a sun-lounger and relax.  
Well, you may need to get up early to claim a sun-lounger. But that's a small price to pay in order to enjoy an easy day doing nothing but work on your tan, drink your beverage of choice, and enjoy freshly-made tapas – all by the side of the pool. 
Golf holidays on the Costa del Sol 
An increasingly popular style of holiday, the sporting holiday includes bed and breakfast (B&B) and a few sessions of your chosen sport. On the Costa del Sol, the sport of choice is golf. So, if you fancy yourself as the next Sergio Garcia, there are plenty of resorts that offer golfing holidays. 
Most of these holidays are a set package: three nights' bed & breakfast and two rounds of golf, for example. We recommend practising your swing before you go.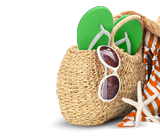 Things to do in the Costa del Sol 
For those who don't like golf, or want to do more than relax by the pool, there are plenty of other things to do on the Costa del Sol.  
The art critics among you will appreciate a trip to the Picasso Museum and to his birthplace, the Museo Picasso Malaga and the Casa Natal de Picasso respectively. Both house exhibitions of his work, but the Casa Natal also contains a lot of his personal memorabilia.
If you like being surrounded by colour, but think Picasso's paintings are all a bit too weird, you could instead take a guided tour through the Cueva de Nerja. It's a system of caves just outside the seaside town of Nerja, and you can get a bus there from Malaga. 
Those interested in a more spiritual retreat can check out the Buddhist Stupa in Benalmadena. The largest of its kind in Europe, it offers free classes on meditation (though donations are encouraged), and next door is a butterfly sanctuary home to roughly 1,500 specimens. 
For the petrolheads and fashionistas, the Museo Automovilistico de Malaga exhibits an eclectic mix of fashion and fast cars. It's actually the private collection of Joao Magalhaes, a lover of the finer things in life. He enjoyed fine cars, but also haute couture, and the exhibits show off his collections of both. We can just imagine ourselves dressed up to the nines taking a trip down a country lane in a vintage Bentley… 
And to wash it all down, you can visit a multitude of tapas bars, cafes and restaurants, which will serve you anything from freshly caught sardines to home-made tapas, local wines to international beers, or even just a coffee and a slice of cake. Delicious. 
By Nick Dunn