Hola! And welcome to our guide to Costa Rica holidays
Costa Rica is Central America's answer to paradise. Wildlife, adventure and white sand beaches make it a great place to get away from the humdrum of everyday life. So, what kind of Costa Rica holiday do you want?
Key points
Costa Rica has two seasons – dry and rainy – that coincide with the high and low tourist seasons
Popular package holidays to Costa Rica are usually all-inclusive and revolve around the wildlife, adventurous activities or the picturesque beaches
Don't forget to compare different holiday packages to find one that works for you
Straddling the Pacific and Caribbean Sea, Costa Rica came under Spanish rule in the 16th century, and finally claimed its independence in 1847.  
Costa Rica has had no standing army since 1949, and has been developing its environmental policies, with plans to become a carbon-neutral country by 2021.  
With an abundance of wildlife, volcanoes, thermal springs and pristine beaches, it's no wonder that it's an in-demand tourist destination. So let's dive headlong into holidays to Costa Rica. 
When's the best time to go to Costa Rica? 
Costa Rica has two seasons: the dry months, which run between December to April; and the rainy season, starting in May and ending in November.  
The dry months offer sun and warmth, which attracts the majority of tourists. Most of the crowds tend to tail off after Easter (end of April, and May), so that could make for a quieter holiday.  
There's plenty of key events in the dry season, such as El Tope and Carnival in December, Santa Cruz Fiestas in January and the National Orchid Show in March.  
If you don't mind a bit – okay, a lot – of rain, there are usually plenty of holiday deals to be had in the rainy season.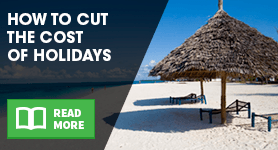 November is usually a good time to visit, as the rains will be coming to an end, so the country will be covered in a blanket of lush, green vegetation.  
There's also a few key events in the wetter months, like the Virgin of the Seas Fiesta in July, Independence Day in September and the Limon Carnival in October.  
Package holidays to Costa Rica 
A popular way to holiday in Costa Rica, package holidays give you the convenience of your flights, accommodation and airport transfers being arranged and included in the price.  
Package holidays can save you the bother of having to compare elements of your holiday separately, but you could make the task of booking your holiday to Costa Rica even simpler by using a comparison site – like us – to compare package holidays. You'll save heaps of time and might just find yourself a great deal too!  
All-inclusive what? 
So, you're looking for a groovy package holiday to Costa Rica, but what's all this talk of 'all-inclusive', 'half-board' and 'room only'? 
Well, those are the types of board basis you can get, which basically just means what meals you have included in your package costs.  
For example, the most popular board basis for holidays to Costa Rica is all-inclusive, which means you get breakfast, lunch and dinner – plus a range of drinks and snacks – included in the cost of your holiday package.  
We've listed a few other board types below, to help you choose the most suitable option for your holiday plans: 
Half board – breakfast and an evening meal are included, but you'd have to pay for lunch separately.
Bed and breakfast (B&B) – you'll only get breakfast included in the cost of your room. 
Room-only – the cost of your room includes, well... just the cost of your room. You'd have to pay for all your meals, drinks and snacks separately.  
As well as luxury hotels, there are also plenty of budget-friendly options in Costa Rica, so you should be able to find something to suit your needs.  
Before you book your holiday, check what your accommodation's board basis includes, so you know exactly what you're getting for your hard-earned money.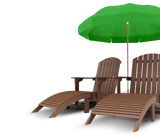 Costa Rica wildlife and adventure holidays 
One of the biggest draws in Costa Rica has got to be the wildlife.  
Big breath in, and here we go: home to 27 national parks, 58 wildlife refuges, 32 protected zones, 15 wetland/mangrove areas, 11 forest reserves, eight biological reserves and 12 other conservation regions, around 25% of Costa Rica is a protected area. And breathe out.  
There are lots of wildlife package holidays you can take in 'the living Eden' to suit a range of interests and abilities.  
You could plan a nature-seeking trekking holiday in one (or a few) of Costa Rica's protected areas, visit its areas of geophysical interest – like active volcanoes, hot springs and caves – or even take in the beauty of the beaches there. Plus you can explore the coral reefs and islands. Don't forget to have a wander around the cloud forests!  
For something a bit wilder, adventure holidays in Costa Rica might be right up your alley.  
Scuba diving, caving, paddleboarding, cycling, horse riding, river rafting and climbing are all activities you can try to bring a little adrenaline to your holiday.  
If exploring seems like too much effort, a nice relaxing holiday at one of Costa Rica's resorts will probably suit you best! White sand beaches, blue sea, palm trees and the warmth of the sun – it doesn't get much better than that for a relaxing holiday!   
Things to do in Costa Rica 
So we've talked about nature and adventure and beaches (oh my!), but what else can you do in Costa Rica?  
For starters, you could visit some of Costa Rica's waterfalls, or the El Toledo coffee plantation. 
There are also plenty of cathedrals and churches to visit, the Marina Pez Vela, or you could opt to take a tour of Limon to soak up some culture and history. 
Decided to take your holiday in the capital city? San Jose has lots to offer, from museums and architecture, to shopping and exploring the nearby rainforest. If you're into theatre, there's also the impressive Teatro Nacional de Costa Rica, which you can take a tour of.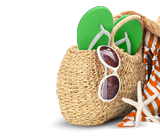 What to consider when booking your holiday 
Try to avoid the peak season, and be flexible with where you'd like to stay and when you'd like to go.  
Work out what board basis suits your travel plans best, and double-check the flight and accommodation details before you book, to make sure you're happy with them.  
Reading reviews can also give you an insight into particular tours, hotels and destinations. Plus you may find that booking early (or late if you're a risk taker) could help you save a few pounds too.  
Our number-one tip for saving money on your Costa Rica holiday is to shop around to find the right deal for you.  
Filter your search results by things like board type, star rating and maximum budget to help narrow down your options. Bear in mind that the cheapest price doesn't necessarily make it the best deal, so make sure you know what's included in the price before you book.  
After all, it would be fairly disappointing to arrive at your hotel in Costa Rica, confidently order two mojitos and one lemonade, only to realise that your all-inclusive board didn't include any soft drinks or alcoholic beverages. Orange squash anyone? #CrushingDisappointment 
By Amy Smith