Unleash your inner Olympian with holidays to Crete
Before you jump in to booking your holiday to Crete, have a gander at our guide to holidaying on the Great Island of Crete. 
Key points
Crete is the largest of the Greek islands, and was once a part of the Minoan civilisation
There's lots of museums, caves, ruins, beaches, rivers and mountains for you to see, as well as a range of hotels to suit the budgets of the wide variety of tourists that holiday there. And there's three waterparks!
Compare holidays to Crete to find your ideal flights, accommodation and airport transfers
If you like the sound of crystal clear seas, warm sand, archaeology, history, herculean heaps of mythology, with a sprinkle of Greek culture, then Crete might just be the one.  
Crete holidays 
Crete is the largest of the Greek Islands, and its capital city is Heraklion, named after the Greek demi-god Heracles (also known as Hercules). It was once part of the Minoan civilisation and hosts the palace of Knossos, which is definitely worth a visit.  
Crete is an island of mountains, valleys, caves, gorges, rivers, lakes, waterfalls, and beaches – so there's plenty to explore and an abundance of wildlife to see.  
What kind of holidays to Crete are there? 
Whether you're after luxury or budget-friendly, there'll probably be something to suit your needs. Let's dive in and explore the most popular Crete holiday options.  
All-inclusive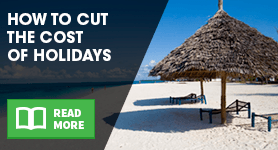 A board type fit for Zeus himself, all-inclusive means you get you breakfast, lunch, evening meal and drinks all included in the price of your accommodation. 
So, with this option you don't have to worry about paying separately for every meal, but it can be a bit of a waste of money if you plan on not hanging around your hotel all day.  
Alternatively, if you want a bit more freedom, you could consider other board types, like half-board, which includes breakfast and an evening meal; B&B, which is bed and breakfast; or self-catering, if you'd prefer to sort all your meals out yourself.  
Consider the different board types and make the most suitable decision for your holiday plans, as whether you plan to be out and about – or stay poolside – will have an impact on your meal requirements.  
Package holidays 
Package holidays are so convenient, Narcissus himself might even take notice of them. Your flights, accommodation and airport transfers are packaged into one price, so you can more easily keep track of the total amount of your holiday, and you don't have to worry about making sure your flights land in time to check in at your hotel.  
While it's easier to book a package holiday, shop around to see whether it could be cheaper to book your flights, hotels and transfers separately – it might be worth organising the holiday yourself if it means you save enough to make King Midas jealous!  
Villa holidays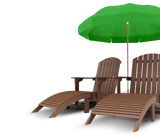 Not a fan of hotels? Not to worry, as there's plenty of villa accommodation on Crete too!  
While they might not be as fancy as the Temple of Aphrodite (when it was first built!), there are some pretty snazzy options for you to peruse.  
Villas can also be great if you're holidaying with lots of your family or a large group, as you can split the cost of the villa between you all, which could work out cheaper than a hotel.  
If you want to save your money for excursions and trips, you may struggle to find a villa cheap enough, so a budget hotel or a B&B might be your best option. 
Things to do in Crete 
There's so much to see and do in Crete, Hydra probably needed all of her heads to figure out where to visit first!  
If history's your thing, then you'll be pleased to know that Crete is full of it! The Minoan palaces or Knossos, Phaistos, Malia and Kato Zakros will provide you with insights into how the well-off Minoans lived. And there are plenty of ancient monasteries and Cathedrals to visit in Heraklion and Rethymno.  
Did you know...?
The famous human-devouring Minotaur lived in a labyrinth under the Palace of Knossos in Crete
There are also Venetian and Byzantine sites, like Kastelli in Chania and the Monte Forte in Lassithi.  
For museums, the Museum of Natural History, Heraklion Archaeological Museum and the Historical Museum of Crete are a must-see, as well as squeezing in some time to laze around on some of Crete's beaches.  
There are three waterparks for the kids (and kids at heart) to enjoy, and plenty of nature-orientated tours for any budding David Attenboroughs!  
Cheaper holidays to Crete 
No matter what kind of Greek getaway you're after, it's a good idea to compare holidays to Crete so you can hopefully find the best deal to suit you. 
Consider the star rating of the hotel and the board type. If you're going to be out exploring the Crete for most of the day, is it worth staying at a luxury hotel that you'll barely spend any time in? 
To benefit from good deals, booking your holiday early (or late, if you're a daredevil) might be a good idea. 
Also, being flexible with your travel plans could help you save some money too - travelling off-peak could save you extra cash, and it might be quieter too!  
Finally, don't forget your travel insurance! If things go wrong, you'll have peace of mind knowing that your travel insurance is there to help you out. Phew!  
Now go and grab your chiton, cloak, sandals and bunch of grapes and start comparing holidays to Crete!  
By Amy Smith