Croatia holidays
Bok! Hello! Are you hunting for a fab deal on a holiday to Croatia? Want to find out more about the country and learn how you could save some cash? Read all about holidays to Croatia here!
Key points
Croatia has three climates: Mediterranean, continental, and a snowy forested climate (very technical, we know)
Popular choices for holidays to Croatia are all-inclusive package holidays and beach holidays, though there's plenty to see for nature enthusiasts and thrill seekers too
When comparing holidays, filter things like board type and star rating to find the cheapest deals that suit you
There are plenty of ways to entertain the whole family, whether you like exploring Croatia's history and culture, trying something adventurous... Or just soaking up the sun on the beach. Let's look into your perfect Croatian holiday. 
Croatia holidays 
Croatia was founded in the 6th century AD, declared independence from Yugoslavia in 1991, and joined the European Union in 2013. 
Fossils of Neanderthals have been found in northern Croatia, along with many other remains of ancient cultures. It's a country with a rich biodiversity.  
Croatia has three climates: Mediterranean near the coast, continental inland, and cool and fresh up in the mountains.  
The best time to visit Croatia would be around May, June, September and October, as you'll get sunny weather and fewer crowds. July and August are peak season in Croatia, and hotel prices tend to rise as tourists flock to the costal resorts. On the other hand, there are lots of festivals during the summer months, both for contemporary music and cultural celebrations.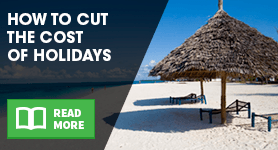 If you don't mind the weather, you could take a trip to Croatia sometime between November and April, as you'll probably get a cheap deal on your flights and will be able to make the most of the country with mostly just the locals for company. 
Bear in mind that some hotels and attractions along the coast close during the low season, so check what's going to be available to do before you book.  
Beach holidays 
Croatia has miles and miles of coastline for you to enjoy, if you like strolling over warm sand, dozing on a sun lounger or swimming in the clear blue sea.  
Where there's a beach, there's usually a bunch of water activities to have a go at, like snorkelling, diving, kayaking, windsurfing, jet-skiing and sailing.  
Beach holidays are a pretty popular option, so try to travel off-peak if you can, to avoid the crowds.  
There are plenty of hotels and resorts sprinkled along Croatia's coast, so you won't be short on choice. The only tough decision you might have to make is what board type to go for.  
Croatia all-inclusive holidays, and other types of board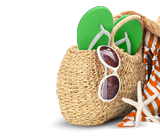 Board type just refers to what meals you get included in your accommodation costs.  
One of the most popular options for holidays to Croatia is to go all-inclusive. This means you get your breakfast, lunch, dinner and usually a range of drinks and snacks as a part of the price for your hotel.  
This can be a handy option if you don't plan on venturing too far from your accommodation, such as if you're staying at a resort or are planning on a chilled-out beach holiday.  
You can also get half-board, which means your breakfast and evening meal are included, but you'd have to pay for your lunch separately. 
If you want more freedom to explore Croatia, bed and breakfast (B&B) might be the right choice, as you'll only be provided with breakfast, This means you can have lunch and dinner wherever you end up without wasting money!  
You may also be able to find a few self-catering villas, so you can make your meals yourselves. This could be more economical than a hotel if you're travelling as part of a large group.  
Package holidays to Croatia  
Don't want to deal with the fuss of organising flights, hotels, airport transfers, excursions..? Don't worry - package holidays to the rescue!  
With a package holiday to Croatia, your flights, accommodation and airport transfers are all combined into one neat little holiday bundle.  
Apart from saving you the hassle of organising everything yourself, it's also easier to see the total cost of your holiday, as well as keep track of your holiday details. You might even get a better deal on a package holiday, as they tend to work out cheaper than booking all your holiday elements separately. 
Things to do in Croatia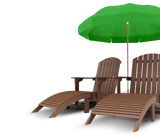 If you want to soak up some Croatian history, you could take a trip to the Cathedral of St Domnius and Diocletian's Palace in Split (yep, that's a place name, not a typo). 
Split is also the home of Froggyland, which has numerous displays of human activities and historical scenes being played out by stuffed frogs. Check ahead to see if it's open on public holidays and in low season to avoid bitter, bitter disappointment. 
Sorry... Back to the plot! 
There are splendid city walls and forts in Dubrovnik. Or escape to Lokrum, a forested island with popular rocky beaches that are ideal for swimming. There's also a nudist beach on the island, if you want to get tanned all over. Don't forget your suntan cream and try to keep any… delicate bits out of the midday sun. 
At the time of writing, there are 444 protected areas of Croatia, comprising a variety of different landscapes – including eight national parks, two reserves and 11 nature parks – perfect for nature-lovers!  
Adventurous activities are aplenty due to the range of terrains, such as mountains, beaches and forests. You'll find water sports, climbing, trekking and a range of other outdoor pursuits in Crete.  
The nightlife in Croatia is pretty banging too. Alcohol isn't usually too pricey if you're looking for a booze-up, and there are a variety of venues including Irish pubs, cocktail bars, rock clubs and discos. 
In fact, Papaya on Zrce beach is one of Croatia's hotspots and has been voted one of the world's best clubs for 2018 by readers of DJ Mag – congrats!  
Save time and money by comparing holidays to Croatia  
Our number-one tip for saving money on your Croatia holiday is to shop around to find the best deals.  
Filter your search results by things like board type, star rating and maximum budget to help narrow down your options. Bear in mind that the cheapest price doesn't necessarily make it the best deal, so make sure you know what's included in the cost before you book. 
Ideally, try to avoid Croatia's peak season. And be flexible with where you'd like to stay, when you'd like to go, and work out what board basis suits your travel plans best.  
Reading reviews can also give you an insight into particular tours, hotels and destinations and you may find that booking early (or late if you're a risk taker) could help you save a few pounds too.  
By Amy Smith