Get some sun for less by comparing holidays to Cuba
Thinking about a holiday in Cuba? Here's our guide to the best places to stay and what to get up to on the Pearl of the Antilles...
Key points
A twin-centre holiday mixes the beach and a city break in Havana
Varadero is the number one resort town in Cuba
Most all-inclusive resorts are on the north coast
More and more people are choosing to take their holidays in Cuba. With the country at an exciting time in its history, now is a great time to visit. So let's see what's out there for holidays to Cuba... 
Holidays to Cuba  
A holiday to Cuba can be like stepping back in time. Candy-coloured art deco architecture mixes with 1950s gas guzzlers. The mojitos flow as the jazz bands strike up. Salsa, rum and the finest cigars on earth mix to make Cuba a potent cocktail. And that's before we get on to the stunning white beaches. 
Ready to rumba? 
Cuban hotspots for UK travellers  
Cuba might be half the size of the UK, but it packs in plenty of choice for British holidaymakers. 
Explore the Hicacos Peninsula and Varadero  
The 'Cuban Riviera' juts out like a little sandy finger into the beautiful warm waters of the Atlantic.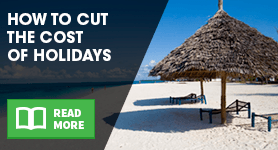 North Cuba is rightly famed for its beautiful white beaches, but the Hicacos Peninsula is something else. You'll find Cuba's biggest and best resort town of Varadero here too. Expect a straight 15-mile beach lined with the best hotels on the island. 
Yet Varadero is also worth heading to if you're an independent or budget traveller, as you'll have more choice here than anywhere else on the island. 
There are two standout hotels here. Blau Veradero, resembling as it does an Aztec pyramid. And the plush Mansion Xanadu, with its rooftop bar - perfect for sunsets. And if you get tired of the beach then try exploring the Cueva de Ambrosio. This huge cave contains paintings over 2,000 years old. 
Salsa and socialism in Havana  
Havana, the enigmatic, idiosyncratic, alluring capital of Cuba. A city of great history, but also one that's on the up. Since the 1990s, restoration work is returning dilapidated colonial buildings to their former glory. 
The easing of economic restrictions has seen new businesses pop up. Innovation and ideas are following. The number of cool bars, restaurants and hotels is growing by the day. 
Heading to Havana? Here's a few essential things to do: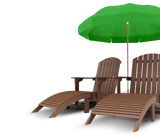 The Malecon - you'll see every part of Cuban life on this seafront promenade 
Finca Vigia - Ernest Hemingway's home 
Fusterlandia - folk art on a neighbourhood scale 
Museo de la Revolucion - Fidel Castro, Che Guevara, and a lot of propaganda tell the story of the Cuban revolution   
Now is a great time to go to Old Havana - or La Habana Vieja, as the locals say. 
Twin-centre holidays to Cuba  
After the complete Cuban experience? Then split your time between the big beach resorts of the north coast and the vibrant city of Havana. Package-holiday providers will often provide twin-centre holidays, otherwise book your flights and strike out on your own. 
The easiest way round Cuba is on Viazul coaches. Avoid the trains. Internal flights can be unreliable. And hiring a car can be complicated. It's best to stick to the bus.   
All-inclusive luxury holidays in Cuba  
The tip of the Hicacos Peninsula is the focus of all-inclusive resorts in Cuba. Yet you'll find such resorts spread across the north and east of the island.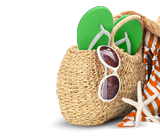 Is 5-star accommodation worth the extra expense?  
It depends who's doling out the stars and owns the hotel. 
Hotels in Cuba are split between internationally owned and state-run. The Cuban state tends to over-score its own hotels. Habaguanex is the best of the five state-owned brands. 
If you're booking a package holiday it's likely you'll be staying in an internationally owned hotel. Here five stars mean five stars. 
If you want high-end luxury and relaxation then it can be worth the extra expense.  
FYI: If you've ever wanted to stay in a 4½ star hotel then head to Cuba. They use half stars for hotel ratings. 
Are they suitable for family bookings?  
It depends on the resort. 
Some all-inclusive holidays to Cuba are geared towards couples and romantic retreats. Others are fully focused on families, with kids' clubs, fun pools, and activities. But just because they're for families, it doesn't mean they're not luxurious. Research what they have to offer and find one with something for all the family.  
Getting a cushy package holiday to Cuba  
Most people come on package holidays to Cuba. It's a happy balance between the peace of mind of easy accommodation, and the independence to see what the island has to offer. 
Package-holiday companies provide most of the direct flights from the UK, so it's often the easiest way to holiday in Cuba. Varadero is the package-holiday capital of the island. 
Top tips for cheap holidays to Cuba 
Avoid the peak season - Mid-December to March, plus July and August 
Be adaptable with where you'd like to stay in Cuba 
Book very early... or very late (which can be risky) 
Shop around and compare prices 
By Sam Easterbrook