Holidaying in Cyprus? Compare prices before you go
Whatever part of the island you're travelling to there's the right deal for you out there. All-inclusive, package and independent travellers are all well catered for in Cyprus. 
Key points
Protaras is great for families, while Ayia Napa is paradise for clubbers
British travellers can easily pass between Cyprus and the Turkish-controlled north
As well as amazing beaches, you'll find ancient Greek, Roman and Byzantine historical sites
So you're thinking of Cyprus for a holiday? Well can we just say - what an excellent choice. The people are lovely, the weather is lovely, the food is lovely. Cyprus is really... what's the word?... lovely! 
Now, do you want to go all-inclusive or independent? Soak up the rays in Limassol or explore the ancient capital of Nicosia? Hike the Troodos mountains or paint the town red in Ayia Napa?
The island offers a wide range of holidays for a wide range of tastes. In this guide we'll look at all the options and how to find a cheap holiday to Cyprus! 
Top destinations in northern Cyprus 
Don't let the Green Line put you off. Travel between northern Cyprus and the Republic of Cyprus is  easy for tourists and residents alike.  
Castles, kebabs and cracking beaches are just three reasons to tour this part of the island. 
Explore Kyrenia and its picture-perfect harbour 
Time seems to stop in the beautiful old town of Kyrenia (sometimes called Girne).  
Are you after a break from the hustle and bustle of everyday life? Find a chic little cafe beside the harbour. Order a syrupy Turkish coffee. Watch the world go by and the boats bob gently. And relax. 
If the water starts to look tempting, then why not take a boat cruise? Or head to Alagadi Beach about 10 miles down the coast. Also called Turtle Beach, loggerhead and green turtles use it as a nest site.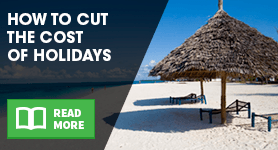 Famagusta's famous walls 
Famagusta (also known as Magusa) was once Cyprus' most opulent city. It still has the Venetian walls, crumbling Gothic churches and ornate city gates to prove it. If that's not enough history then ancient Salamis, dating back to 1000BC, is a key archaeological site and just down the road. 
Top tips for tourists in south Cyprus 
If you're heading to Cyprus, you'll most likely be staying in the south, home to the island's biggest resorts and attractions. 
Enjoy a family harbour getaway in Paphos 
As Aphrodite's birthplace, it's no surprise to find Paphos is equal parts beautiful and historical. Paphos is Cyprus' number-one tourist destination. Here you'll find big modern resorts catering to all budgets, especially in Kato Paphos.  
Yet there's still plenty to appeal to those after an authentic slice of Cyprus, especially the Tombs of the Kings. This showstopper of an archaeological site is a UNESCO World Heritage Site after all. 
Larnaca's city living with sprawling beach 
Sun, sand and souvlaki draws visitors from far and wide to Larnaca, in particular the main strip of Finikoudes. Besides all the usual attractions of an easy-going seaside town on the Mediterranean, make sure you visit Skala, the old Turkish quarter.  
Feeling adventurous? Then off the coast of Larnaca is the Zenobia wreck, a simply stunning diving spot.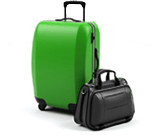 Love the nightlife in Ayia Napa 
Hedonism is the order of the day (and well into the night), as clubbers descend on the town from across Europe. With loads of clubs, bars and perfect white beaches, Ayia Napa is the destination if you want to party.  
Visit Fig Tree Bay in Protaras 
Holidays to Protaras in the east of the island are often a firm favourite with families. Fig Tree Bay plays a big part in that. This beautiful beach, and its little sand island, is geared towards child-friendly fun. Snorkelling is a must here. 
All-inclusive holidays to Cyprus 
After peace of mind? With an all-inclusive deal, everything is pretty much paid for, leaving you to enjoy your holiday with one less thing to worry about. Bliss!  
How to find a cheaper all-inclusive deal 
Cyprus is dotted with all-inclusive resorts. Flexible with when you want to travel, and can avoid July and August? Not fussy which strip of the Mediterranean your hotel's facing? Then there are bargains to be found. 
Paphos and Protaras in particular are ideal for all-inclusive holidays. Louis Ledra Beach and Sentido Thalassa Coral Bay - both in Paphos - and St. Elias Resort in Protaras have all had top reviews.  
Snapping up a last-minute deal can sometimes mean cut-price holiday fun times too. 
Before you book all-inclusive, always check for any exclusions - certain drinks or activities may not be part of the deal. Airport transfers are another thing worth looking at to see if they're included. 
So are you ready to go? Use a price comparison site to find cheap all-inclusive holidays to Cyprus.   
Package holidays to Cyprus 
Cyprus is geared up for package holidays. Many of the biggest holiday providers in the UK offer flights and accommodation to all parts of the island.  
Indeed, package holiday providers often fly from more regional airports in the UK, making it one of the easiest ways to visit Cyprus. 
Booking a villa package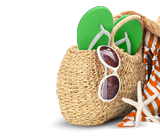 If you're after a little bit more independence and space, then a villa package is the way to go. Often on dedicated resorts with all the amenities of the big hotels, villas can come with their own pools, barbecue areas and parking. 
Compare prices to find the ideal villa holiday in Cyprus for you and your family.  
Self-catering holidays to Cyprus 
Want the flexibility that all-inclusive resorts can't offer? Interested in trying the tavernas and restaurants listed in your guide book?  
Self-catering holidays can offer a cheaper and more authentic experience of Cyprus than staying in one of the big hotels. 
Going self-catering also opens up all kinds of options for accommodation. So compare what's out there, find the right deal for you, and enjoy Cyprus! 
By Sam Easterbrook