Go west - in the open air! Go west - but first GoCompare!
"The devil went to Devon, felt like the fourth degree. He said 'Is it hot in here or is it only me?'" So goes the opening lines of 'Warmer Than Hell' by comedy-rock group, Spinal Tap.
Key points
With widespread beaches, numerous holiday parks and many attractions, Devon is great location for a family holiday
Many businesses in Devon are dog-friendly, making it ideal for those looking to take their pets with them on holiday
An early-bird or last-minute booking can result in a notably cheaper rate than a standard booking
As tongue-in-cheek as those lyrics may be, good timing and a bit of meteorological luck could well see those words ring true. In fact, if dry, the Devonshire climate in the summer months can rival that of the Med – particularly in the south. 
As such, Devon can be a fantastic holiday location for families and couples both young and old. Whether you're soaking up the sun on the sands of Watcombe Beach or supping a cider in the beer garden of The Tradesman's Arms, a sunny day in Devon is a British delight to rival any other. 
About Devon 
Found in the south-west of England, the county of Devon is a popular location for British holidaymakers seeking sun, sea and sand without leaving the British Isles. Characterised by sandy shores and rocky cliffs towards the coast, the seaside landscape merges seamlessly with rural greenery and hilly moors as you head further inland. 
Devon is also home to the English Riviera – a collection of resort towns along the south coast, collectively known as Torbay. This includes the popular seaside town of Torquay, once home to Gleneagles Hotel which held the unenviable distinction of being the inspiration for Fawlty Towers. 
Luckily, Gleneagles is no more (demolished in 2016) and neither Basil Fawlty nor Manuel inhabit the guest houses that remain – which, from a customer service standpoint, is a godsend! 
By contrast, many of the B&Bs, hotels and resorts that grace Devon today are more than worthy of a visit... And more than capable of making a Waldorf Salad too. 
Holidays in Devon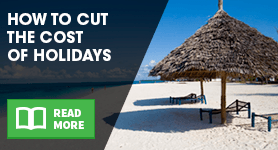 While some may unfairly look down their noses at caravan breaks and holiday parks, caravan holidays in Devon are hugely popular among the British public. A criminally underrated option, many Devon caravan holidays offer all the comfort of a hotel with all the convenience of a chalet, set in a resort-like environment. 
Devon boasts a wide variety of holiday parks, ranging from name-value brands like Haven and Parkdean to local favourites such as Woodovis Park and Ladram Bay. Each individual park also presents a whole range of pursuits for families, with child-friendly activities – such as swimming pools and water parks – often a key feature of holiday parks in Devon. 
In addition to being kid-friendly, the natural scenery, open space and UK-based location make the English Riviera a popular choice for dog lovers. In fact, dog-friendly holidays in Devon are one of the main draws of the area, with many attractions offering pet services as part of the charm. Some Devon theme parks even feature on-site kennels to safely leave your dog while you and your family have fun on the rides. Better still, other venues – including many pubs and taverns – simply welcome dogs without a second thought. 
Outside of caravan parks in Devon, there's a wide variety of luxury accommodation available in the county. From beautiful Devon cottage holidays to Devon yurt holidays, the seaside location has a huge selection of accommodation for all budgets. Whether eying up options for log cabin holidays in Devon countryside or you're looking to land a deal on carp fishing holidays in the coastal towns, you won't be short on options. 
Things to do in Devon 
When the sun is shining, there are two schools of thought for the majority of Britain – pub or beach. Luckily for Brits, Devon beach holidays offer a healthy mix of both. You could even combine the two... Is there anything better than combing the sand with a frosty beer in hand?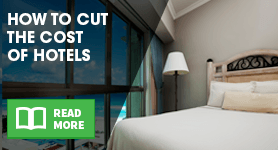 Speaking of beer, if you find yourself with a hankering for hops, The Big Sheep Brewery is simply can't miss. Open in April through to October and located in Bideford, The Big Sheep Beer Show guides you through the brewing process, topped off with free samples at the end. Meanwhile, if a beer isn't your tipple of choice, an on-site gin distillery is also in the works – so watch this space. It could even be open by the time you read this! 
It's not just for grown-ups – there are also a whole host of kids' attractions to keep your youngsters busy at The Big Sheep, ranging from rollercoasters and sheep racing to the animal barn and petting zoo. If that still isn't enough to tire out your little ones, there's even an indoor playground that should do the trick. 
Another great location is the quaint harbour town of Ilfracombe – the ideal sanctuary for those looking to escape the city. It's also home to the polarising, 25-tonne statue, Verity – sculpted by renowned Bristolian artist, Damien Hirst – making this location ideal for art enthusiasts. Ilfracombe Aquarium is also a must for the itinerary, particularly if you want to wow the kids.  
However, when it comes to wildlife, Exmoor Zoo offers everything you could want in a wildlife experience, including the freedom to feed many of the animals yourself. With such an immersive experience, there's no wonder this venue has previously been awarded the title of 'Best Attraction in the South West'. 
As far as beaches go, the seaside resort of Woolacomb is a must. Three miles of golden sands leading into clear, blue sea make this a go-to destination for families and surfers alike. Even the rain can't put a dampener on holidays in Woolacomb, with a host rainy day activities nearby, including the awesome Deckchair Cinema in Croyde. 
Croyde Bay is also home to annual GoldCoast Oceanfest in mid-June, hosting such acts as Razorlight, Chase & Status and Jess Glynne on the 2018 bill. The blend of DJ sets with indie/pop mainstays has made this weekend a key recurring date in the calendar for many music lovers and another great reason for tourists to visit Devon. 
Outside of the events, activities and attractions, Devon offers a litany of local eateries just waiting to be discovered. With many set to beautiful ocean scenery, these sun-kissed cafes and restaurants offer the perfect opportunity to sample the Devonshire dining experience – an experience that won't be complete without enjoying a Devonshire cream tea with a locally made scone. Just make sure you put the cream on before the jam – it's a culinary faux-pas punishable by Devonshire death stare.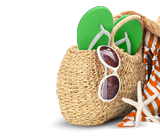 Compare cheap holidays to Devon 
Nobody likes to pay over the odds for a holiday. After all, the purpose of a getaway is to get away from the stresses of daily life, not enhance them. Luckily, finding cheap Devon holidays can be a lot easier than you may think. 
Savvy timing of your booking can have a profound effect on the overall price tag with minimal effort outside of scheduling. Booking up early can often result in an early-bird rate, while a last-minute booking can translate into an absolute steal, if the rooms are still available. 
Whichever route you choose, it's always worth making a quick comparison before you sign on the dotted line. Comparing prices can highlight bargains in an instant, while it can also help give you a general overview of costs across the board. What's more, it can help unearth new venues you may not have been aware of. 
What are you waiting for? Don't just compare holidays... GoCompare holidays and go west this summer!
By Martyn Grant