Soak up the Dominican sun with GoCompare
The most visited destination in the Caribbean, the Dominican Republic is a hugely popular hotspot for British holidaymakers looking for a slice of the exotic.
Key points
While all-inclusive holidays may seem more expensive on paper, they can work out far more economical once you're there – particularly if you spend a lot of time within the hotel/resort
Booking up early or waiting until the very last minute can see you bag a real bargain on holidays
Package holidays usually include flights, transfers and hotel stay within the price, and can be a lot cheaper than booking up each feature individually
The Dominican climate is typically warm and sunny almost all year round, described by locals as the 'endless summer'. As such, the Caribbean country has become a go-to location for weddings and honeymoons alike. 
Outside of nuptials, the Dominican is also a firm favourite among golfing enthusiasts, with the bulk of its famous golf resorts set to spectacular scenery, overlooking the coast. Meanwhile, the DR is also equally famous for its rum... although don't expect a good golf score if you mix the two simultaneously. 
With an estimated five million visitors each year, it's no surprise that many Brits choose the Dominican Republic as their destination of choice. Whatever you're travelling to the Dominican for, get a ahead of the curve with GoCompare's guide to Dominican Republic holidays. 
About the Dominican Republic 
While Christopher Columbus is often credited as 'discovering' America, he actually never set foot in the North America we know today. He did, however, stumble upon a number of Caribbean islands - one of which eventually became the Dominican Republic. As such, the Dominican Republic is the oldest European settlement in the Western Hemisphere. 
However, the American connection doesn't stop there. In fact, there are a number of similarities that link the Dominican with American culture. Coffee's the national drink, baseball is the national sport, and even the national colours are red, white and blue - the only thing missing is apple pie! 
When it comes to making purchases in the DR, haggling is commonplace – whether you're buying a new car or a ham sandwich. It's also a common occurrence to have your change dispensed in a form that differs from the currency you used to pay in the first place. If you buy something and are expecting 5 pesos back, you may wind up with 5 pesos' worth of chewing gum. 
It's also worth noting that Dominicans are often very relaxed when it comes to timekeeping. As such, it's not uncommon to have to wait between half an hour and 45 minutes for anything, be it a pizza, a taxi or a even a doctor. 
Holidays in the Dominican Republic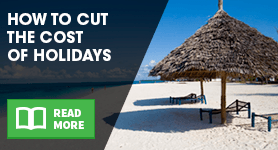 With over 30,000 square miles of land, the Dominican Republic is a versatile location that offers a variety of activities to keep you as busy (or as idle) as you like while you're away. 
For sheer relaxation, Bahia de las Aguilas near the Haiti border is hard to beat. Five miles of sandy beach along the south-western coast, the deserted seaside utopia is a genuine slice of postcard paradise, guaranteed to set the scene for any romantic getaway.  
For something a little less remote, Playa Rincon is a worthy substitute, offering two miles of pristine sands that slip effortlessly into crystal-clear, turquoise seas. The inviting waters are seemingly tailor made for tourists and are ideal for swimming, snorkelling or kayaking. The surrounding restaurants and nearby Cano Frio River make this the perfect place to pass the time, whether it's a couple of hours or an entire day. 
Meanwhile, for a real taste of the country, the Peninsula de Samana is the jewel in the Dominican crown. A regular haunt for the migrating humpback whales of the North Atlantic, January to March is prime whale watching season. Outside of that, the social vibrancy of Las Terrenas in the west contrasts the sleepy seclusion of the Las Galeras in the east to make this location a true hotspot in every sense. 
Away from the sands, the DR isn't short on traditional tourist attractions either.  The capital of the DR is Santa Domingo, which is said to be the oldest city in the world. As such, it's unsurprising that the city is full of beautiful, 16th-century architecture. 
The Zona Colonial in particular is a must – home to the Alcazar de Colon, National Pantheon and Museum of Royal Houses – steeped in history and rich in colonial flavour. If history isn't your thing, the National Botanical Gardens offer a peaceful haven of greenery, while Three Eyes National Park offers an aquatic alternative, boasting landscapes replete with natural wonder within awesome limestone caves. 
Alcohol in the Dominican Republic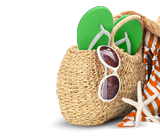 One of the more useful characteristics of Dominican culture is the fact that drinking is a socially accepted part of life: day or night, seven days a week. For holidaymakers looking to indulge in an adult beverage or two while they're away, this is a comforting quirk... Having a couple of Presidente beers at lunch or a few Santo Libres in the midday sun won't be frowned upon. 
On a related note, the drinking age in the DR is 18 (FYI). It's also worth knowing your local measurements while you're away too. A 'poquito' roughly translates to 'a little bit' or 'just a little'. Depending on how generous your server is, this'll likely be around a fluid ounce to a shot's worth, while a 'chin' usually translates to a little less. Either way, your fate rests with the barman's pour. 
Outside of the rum they're famous for, you may also come across a unique Dominican beverage by the name of Mamajuana. This is essentially a blend of rum, red wine and honey, left to settle in a bottle with tree bark and various herbs. Over the years, the drink has gained a reputation as an aphrodisiac. It's also been viewed as herbal remedy of sorts. Whichever reason you drink it for, it's status as a 'pick me up' is likely to be accurate.
Compare cheap holidays to Dominican Republic 
So your heart is set on the Dominican and you're looking to make the trip official. Now what? 
When it comes to booking up a holiday to the Dominican Republic, a fair (and ideally low) price is often top of the priority list for most Dominican-bound holidaymakers. Luckily, there are a few handy tips and tricks that can help drive the price down. 
Package holidays to Dominican Republic locations are a great way to secure your trip while also taking the hassle out of the booking process. Dominican Republic package holidays usually include flights, transfers and hotel accommodation, while they can also sometimes feature additional bonuses – such as a free mini bar, spa use etc. Best of all, package holidays to the Dominican Republic can often work out cheaper than booking up each component individually. 
See also:
Flights to Dominican Republic
Similarly, Dominican Republic all-inclusive holidays are another great comprehensive option. Ideal for those looking to get the most out of their stay, all-inclusive holidays to Dominican Republic include meals, drinks and snacks from the moment you check in to the moment you check out.  
The only major drawback is that cheap all-inclusive holidays to Dominican Republic are few and far between. However,  while all inclusive Dominican Republic holidays may seem more expensive initially, they can work out far more economical over the course of your stay. 
When you book can also have a profound influence on price. Advanced bookings can yield an early-bird rate cheaper than the same booking weeks later. At the other end of the scale, last-minute holidays to the Dominican Republic can also result in a hugely attractive discount – albeit at a greater risk of unavailability. 
Avoiding the area in-between the early-bird and last-minute periods is the key to bargain holidays to the Dominican Republic. Similarly, timing your trip to avoid the peak holiday window (July and August) is also advisable and could instantly make a notable difference to the price tag. 
Above all else, a simple comparison can illuminate a bargain in the blink of an eye. Better still, it can also unveil a whole host of options you may not have considered, whether it's new resorts that slipped under the radar or new promotional sale prices. So, wherever you plan on staying, be sure to GoCompare before you sign on the dotted line. 
By Martyn Grant