Strangers in the night - Dubai, Dubai, doo!
The largest city in the UAE, Dubai is a Middle Eastern nirvana for anyone looking to flip the script and soak up the sun in a totally unique holiday environment.
Key points
Dubai is renowned for its spectacular shopping facilities and home to some of the most impressive malls in the world
Look into local laws and customs. There are a variety of alcohol restrictions in Dubai, so be sure to take care if you plan on drinking while you're away. There are also some restrictive laws regarding relationships
Package holidays and all-inclusive bookings could save you money, particularly if you book up in advance or at the very last minute
As a bona fide heavyweight of global business and trade, Dubai is renowned for its wealth, opulence and grandeur.
Excess is king in the 'City of Gold' and the only thing hotter than the actual climate is the financial climate - all of which makes Dubai a unique utopia of affluence and prosperity. 
The luxurious presentation makes for a great holiday destination, particularly for Brits looking to escape the UK's grey skies and the mundanity of a nine-to-five lifestyle. 
But don't take our word for it: check out the ins and outs below and see for yourself! 
About Dubai 
Half a century ago, Dubai was a study in contrast to the 21st-century city that stands today. The high-rise buildings that kiss the skyline now were but a crazy dream for Dubai residents back then, and the flashy sports cars that litter modern roads were nowhere to be seen. 
Instead, camels were commonly used as the chosen mode of transport and Dubai was primarily seen as a quaint and humble fishing settlement prior to the discovery of oil. 
Today, the words 'quaint' and 'humble' are a million miles from accurate. Instead, Dubai can be best described as 'grandiose' and 'ostentatious', with ornate flamboyance a common theme.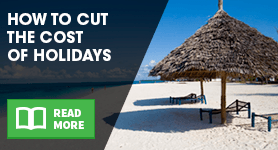 Even the police comb the city in blistering supercars, and its fleet includes such speedsters as the Bugatti Veyron, Ferrari FF and Lamborghini Aventador. Quite the upgrade from the Ford and Vauxhall panda cars that roam the streets of Britain. 
With such a notable focus on splendour (and coincidentally no income tax), it's no wonder Dubai has become a popular destination for holidaymakers and ex-pats alike. 
But arguably it's not all style over substance either, and there's plenty of things to do when you do scratch the golden surface. 
Things to do in Dubai 
Dubai is famously home to the world's tallest skyscraper, the Burj Khalifa. Standing at 829.8 metres tall, the colossal construction is truly a sight to behold and a must-see for any self-respecting tourist. 
Similarly, the Dubai Frame in Zabeel Park is also a veritable magnet for tourists, with panoramic views within the structure an unusually immersive perk. 
However, holidays in Dubai are so much more than just sun-soaked naps and camera snaps. There's a whole world of activities to explore, from the Dubai Safari (home to 2,000 animals and counting) to celebrity-run restaurants, such as Morimoto at the Renaissance Downtown Hotel – owned by Masaharu Morimoto of Iron Chef fame. 
Did you know...?
Despite being among the world's costliest cities, you might find some things – including public transport and groceries – surprisingly cheap
Even if you are feeling the culture shock, the Reform Social & Grill offers a mirage-like taste of British culture within the exotic heat. The city's first gastropub, Reform features a whole host of British creature comforts, including curry nights, British sport on the box and even seasonal special events. This includes the popular outdoor cinema, which presents classic movies such as Dirty Dancing and Grease on the big screen. 
As far as holiday destressing goes, you can even unleash your inner Hulk at the aptly-named Smash Room. As the title suggests, you enter a room filled with a variety of smashable items – including TVs, laptops and mannequins – and let rip with your weapon of choice. If massages and whale noises aren't your idea of holiday relaxation, this is a pretty awesome alternative. 
Shopping in Dubai 
Outside of sightseeing, Dubai offers plenty of opportunity to shop 'til you drop...
Believe us when we say you won't be short on avenues to part with your tourist tender. In fact, Dubai is world-famous for its sprawling shopping malls, with more designer brands than Kim Kardashian's wardrobe and not a Poundland in sight. 
The malls themselves are unlike any other, offering an experience that far supersedes the definition of 'shopping'. Dubai Mall and Mall of the Emirates are almost resort-like in their offerings, with features that include a zoo, a theme park and even an indoor skiing facility. Quite the upgrade from the stray dogs, coin-operated Batmobiles and 'SLIPPERY SURFACE' signs that grace most British shopping precincts.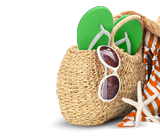 If you do fancy indulging in a bit of retail therapy without the hassle of meandering the malls, making a purchase could be far more convenient than you'd think. The people of Dubai are also big fans of the vending machine – so much so that you can buy a surprising number of products from these cybernetic shop windows. 
The list of products available from certain Dubai vending machines includes such items as make-up, laptops and even gold. We're not talking Wispa Golds or Terry's All Gold here – actual solid gold! So a simple trek for a Fanta in Dubai could well wind up being a 24-carat experience. 
Can you drink in Dubai? 
It's no secret that many British people like to indulge in an alcoholic beverage or two in order to relax and/or enjoy themselves while on holiday. As such, one of the most frequently asked questions from UAE-bound UK tourists is simply, "Can you drink alcohol in Dubai?" The answer to that question is 'no' with an 'if' and 'yes' with a 'but'. 
According to Dubai Online, while the actual drinking age is set at 21, it is illegal to drink alcohol in a public place or in the street. As such, strutting through the Mall of the Emirates supping from two cans in a beer helmet probably isn't advisable. Having said that, licensed venues, such as private clubs or hotels, can indeed serve alcohol. So, provided you stay within the confines of the private club or hotel bar, you can whet your whistle with an adult tipple.
Stars 'n' Bars – inspired by the Monte Carlo venue of the same name – is a true westerner's refuge within the beachfront district of La Mer. This venue offers sports coverage, live music and a daily 'happy hour' from 17:00 'til 20:00. Meanwhile, there's also a 14k-square-foot superclub at the Radisson Blu Hotel Dubai Waterfront dubbed Gotha. A lively alternative for those seeking more of a party vibe, Gotha is open Wednesday to Friday and often features guest DJs, previously including the likes of Steve Aoki and Tiesto. 
However, it's worth noting that being intoxicated in public is a punishable offence. It's also an offence to buy alcohol from an off-licence without an alcohol licence of your own, which are available to non-Muslim residents.
Other things worth noting 
Despite being among the most permissive of areas in the Middle East, there are a few laws and customs that are worth being aware of. Some of these revolve around relationships.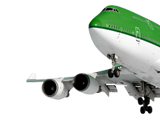 It's illegal to live with – or even share a hotel room with – someone of the opposite sex, unless you're married or closely related. You might even be expected to provide proof of your relationship if authorities become aware that you're sharing a room with someone of the opposite sex.
Public displays of affection are frowned upon, even if you are married.
Also, homosexual acts are illegal and a highly punishable offence, and same-sex marriage isn't recognised. By and large, people's private lives are respected in the UAE. However, exceptions have occurred, usually when there's been a public element.
It's a good idea to read up on GOV.UK's guide to local laws and customs before you set off.†
Compare cheap holidays to Dubai 
With opulence and wealth a prominent trait of the city, it should come as no surprise that holidays to Dubai don't come cheap. However, there are a number of ways to limit the expense. 
Package holidays to Dubai typically include flights, transfers and the hotel within the overall cost of the booking. Better still, they can also sometimes include added bonuses within the bundle, such as a free mini bar. Plus package holidays are also a great way to take the hassle out of the booking process.
For those really looking to make the most of their stay, all-inclusive holidays to Dubai are ideal. With meals, drinks and snacks included in the overall sum, the all-in option can help limit spending once you arrive and allow you to take control of expenditure throughout your stay. While this is commonly more expensive initially, it's easy to get your money's worth once your arrive – particularly if you spend a lot of time in the resort. 
In addition to the above options, the time of the booking can also have an effect on the amount you pay. Booking up in advance can see you reap the rewards of an early-bird rate, while leaving things last minute can also yield a cheaper overall fee. Although the latter is obviously higher risk, avoiding the area in between is the key to grabbing a great bargain. 
Finally, a simple comparison can see you unearth budget holidays in Dubai at the click of a mouse, press of a button or tap of a screen.  Meanwhile, it can also highlight venues you may not have considered. Who knows, your golden ticket to the 'City of Gold' could be waiting on the other side of the enter key... 
By Martyn Grant