Want to see the pyramids or go diving in the Red Sea? Compare holidays in Egypt
Planning a getaway to Egypt? Read on for our tips on how to get the right holiday for you.
Key points
Egypt is home to the Great Pyramids - the last surviving of the Seven Wonders of the World
Luxor boasts such sights as the Karnak Temple Complex and the legendary Valley of the Kings
Hurghada is famous for its nightlife, with a variety of restaurants, bars and clubs
With a rich cultural history, hot climate and spectacular sights, Egypt is one of the most popular holiday destinations in the world.  
Whether you're looking to soak up the sun or the culture, holidays in Egypt are both a luxurious escape and a window to ancient civilizations.
Holidays to Egypt 
Egypt has more tourist attractions than Cleopatra had pearls, including some of the most unique historical attractions on the globe: from the Great Temple of Ramses II, and the Valley of the Kings, to the Great Sphinx and the Giza Pyramids. 
What's more, Egypt boasts hot summers and mild winters, with sun a constant throughout, making it the perfect escape from the dull greys of the British skyline. 
Booking your holiday to Egypt 
Your mind is set on Egypt - now what? 
Like most exotic locations, holidays to Egypt can be enjoyed in a variety of ways, travelling around sightseeing, getting active, or chilling out at the poolside. 
Before booking, it's worth considering which type of holiday you want to go on, and comparing your choices to make sure you've bagged the right holiday at the right price.
All-inclusive holidays 
With on-site food, drinks, and services typically included in the price, all-inclusive holidays to Egypt are a great way to manage your spending while you're away.  
Think of them as the "all you can eat" buffet of the holiday world! 
But, if lazing by the pool isn't your idea of a good time, these holidays often include daytime activities and evening entertainment, offering plenty of opportunities to keep busy.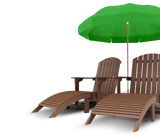 However, it's worth noting that some exclusions may apply, such as renting motorised water sports equipment, private fitness sessions, and even some kids' clubs.
Package holidays to Egypt 
Package holidays are an all-in-one solution for your getaway needs, with flights, transfers and accommodation included within the overall price.  
If getting organised isn't your strong suit, package holidays are a great way to by-pass the stressful booking process. 
These deals also sometimes include car hire and will commonly feature an in-resort rep should you have any issues when you're away. 
Getting a cheaper deal 
If you plan on eating and drinking a lot during your stay, an all-inclusive holiday may be most cost-effective overall.  
Remember, you may save even more by booking flights, transfers, and accommodation separately on your own.  
If this is your first trip to Egypt, bear in mind you're exploring unfamiliar territory and any booking mistakes made can lead to further expense down the line. 
Make sure you book comprehensive travel insurance so you're protected from the word 'go'. 
Sharm El Sheikh resorts 
With beautiful weather, captivating landscapes and a number of opulent resorts, Sharm El Sheikh was one of Egypt's most popular holiday destinations.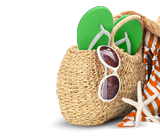 In 2015, the UK suspend direct flights to the city following a terror incident.  
To entice travellers to the area, quality and luxury hotels have been known to offer attractively low prices in 2016 and 2017, making 'The Pearl of the Red Sea Riviera' an economical exotic location if you shop around for a good deal.  
For latest travel information for Egypt, please refer to the government's official updates on the area.†
Holidays in Hurghada and Luxor 
Outside of Sharm, there are a number of other luxury destinations at affordable prices.  
Hurghada is home to a number of resorts with plenty of beaches, restaurants, and shops, guaranteed to keep you busy.  
It's also renowned for its busy nightlife, making it the perfect destination for both fun and sun. 
Luxor is home to the Valley of the Kings, featuring the infamous tomb of Tutankhamun.  
Luxor also boasts the legendary Karnak Temple Complex, while there's always the option to cruise down the Nile to truly complete the experience. 
Both Hurghada and Luxor allow accessibility to the iconic Great Pyramids, with day trips to Cairo offering some of Egypt's most legendary sights in a single trip.  
For versatile holidays that offer all you could want from a single location, Hurghada and Luxor are two of the best. 
Top tips for luxury Egypt for less 
Ready for a trip to Egypt? 
Weigh up your holiday options with GoCompare to find the package holidays and prices to suit you. 
Whatever your budget, whenever you want to go, make sure you GoCompare! 
By Martyn Grant