Take the mystery out of booking a holiday with our beginners' guide, including information on flights, accommodation, activities and payment options.
Did you know...?
Many 'all-inclusive' deals will limit access to some of the best food, drink and activities unless you pay extra
Types of holiday
Whatever your idea of a perfect getaway, there's a holiday out there to suit and our tips and information can help you make the most of your down time.
Here are just some of the holiday options you might want to think about:
City breaks
Perfect for those who enjoy their trip with a side of culture - spend a weekend or couple of days visiting tourist hotspots and enjoying all that the city has to offer.
Package holidays
Typical options are all-inclusive, half-board or bed-and-breakfast. Could be suitable for families and those who want to pay up front for their holiday.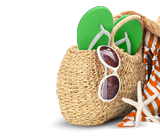 Winter sun holidays
Escape the cold British weather with a getaway in the winter months - tend to be cheaper than holidays in peak season.
Winter sports holidays
If you feel more at home in the snow than on a beach, going skiing or snowboarding on a winter sports trip might be the option for you. Always ensure that you have the right level of cover before departing on an activity holiday, though. Read more in our article on winter sports insurance.
Theme park holidays
Thrill-seeking families may enjoy a holiday staying around or on the grounds of a theme park, such as Disney World.
Arrange a suitable travel insurance policy as soon as you book your trip so that you're covered for cancellation and curtailment
Long-haul holidays
Travelling further afield than a regular holiday to places such as Canada or Australia, typically for longer than a normal break.
Backpacking/gap year
Popular with students, a gap year is a great way to see the world and explore new cultures for an extended period of time. Read more in our guides on backpacking travel insurance and gap year travel insurance.
Cruises
Sail the high seas in a luxury cruise liner. Stopping off at several destinations, you'll get a taste for different countries, with activities and facilities to entertain whilst on board.
Flights and accommodation
Depending on the type of holiday you've chosen, there'll usually be multiple flight and accommodation options available. These could include:
Separate flights and accommodation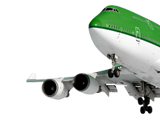 If you have specific requirements, for example a certain airline or hotel that you want, you may have to book them separately. This may be more costly than a package deal.
Holiday deals
These enable you to bundle your hotel and flights into one payment, offering the potential to save time and money.
Self-catering accommodation
This means that you rent a flat or house with kitchen facilities so you're able to make your own meals.
Half-board accommodation
The hotel will provide you with breakfast and one other meal (usually dinner) each day.
All-inclusive holidays
Everything that you need whilst taking a holiday will be included in one single price, for example food, drinks and activities. It can make economic sense for those who plan to spend their trip in and around the hotel.
Did you know...?
If you pay between £100 and £30,000 on a credit card you'll get protection under the Consumer Credit Act in the event of the holiday provider going bust
Always double check that airport transfers are included in the price or you may have to pay extra, and be aware that certain activities, food and drink may be restricted unless you pay an added premium.
Visas
You'll need to check whether you need a visa and/or transit visa for your destination - if you require a visa you may have to arrange it before you travel.
Read reviews
A great way to find out the truth about your chosen holiday and accommodation is via an independent review website, such as Tripadvisor. They're able to give impartial reviews from customers on everything, including food and service.
When to buy
All circumstances will vary, but holiday companies will typically charge different prices for the same room depending on factors such as demand and how long away the booking is.
It's possible that this could see the price rising the closer it gets to the date you require, but then falling in the final weeks, days or hours as the operator seeks to fill a vacant trip.
It's possible that booking at the very last moment could save you money, especially if your haggling skills are good. But, equally, if demand is high you may have to pay more and you have to factor in the uncertainty and the possibility of not getting your holiday of choice - or even having to stay at home!
Haggling
It can be possible to make savings by haggling with holiday providers - shop around and see what different tour operators are pricing similar holidays at.
Providers want you to buy their holiday rather than a competitor's so could be open to under-cutting a rival's price.
Cover if your holiday firm goes bust
Consider using a credit card when purchasing your holiday. If the price is between £100 and £30,000 you'll get protection under the Consumer Credit Act in the event of the holiday provider going bust.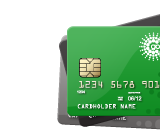 If you use a debit card, be aware that unless you use the overdraft facility you won't be protected by your card provider.
Pay by cash or cheque and you'll be reliant on your tour operator being a member of ABTA (The Travel Association), or the protection that may be offered by the Air Travel Organisers' Licensing scheme (ATOL) and/or a travel insurance policy.†
Travel insurance
Arrange a suitable travel insurance policy as soon as you book your trip so that you're covered for cancellation and curtailment.
A good policy should include cover for medical expenses, personal accident, personal liability, cancellation and curtailment, money, documents and baggage.
Be aware that not all policies offer cover for failed tour operators - read your terms and conditions.
Always take into account the type of holiday that you're going on and whether you'll be doing any specialist activities whilst you're there, for example snowboarding. If you are, ensure that your policy has the necessary level of cover.
By Abbie Laughton-Coles