Don't pay top dollar for a holiday to Fiji
We have volcanic activity some 150 million years ago to thank for Fiji's existence. But where do you turn when it comes to getting a great deal on a holiday there? Let us introduce you to our guide to Fiji holidays!
Key points
The climate in Fiji is tropical, so it's warm all year round, but the best time to go would probably be in May, June or October
Package and all-inclusive holidays are convenient, but shop around to find the board basis and holiday type that suits your needs
You won't be bored in Fiji – from snorkelling and surfing to 4WD tours and the Kula WILD Adventure Park, there's something for everyone!
If you like clear blue sea, white sand beaches, tropical weather and exotic flora and fauna, then Fiji could be the ideal destination for you.  
If you're also a fan of the Castaway movie, then you'll probably also be interested in the uninhabited island of Monuriki, where most of the film was shot (not to be confused with Castaway Island, which is a Qalito Island resort).  
Fiji is an archipelago of more than 320 islands and around 500 islets (mini-islands), situated north of New Zealand and east of Australia.  
The main language there is English, which is good news if you're holidaying there from the UK – unless you happen to speak Fijian or Fiji Hindu, which are also common languages.   
It usually takes around 24 hours to make the 9,844-mile flight, so you'd have to be committed to being on a plane for that long.  
Don't worry though, we're sure that the experience of a holiday in Fiji will more than make up for the long flight!  
Holidays to Fiji from the UK 
Fiji is a popular tourist destination for Brits, but what options do you have when booking a holiday there? Let's take a look. 
All-inclusive holidays to Fiji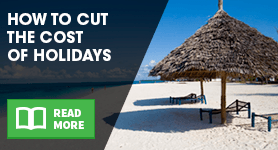 All-inclusive is a board type that hotels use to reference what meals are included in the cost of your hotel room. 
As well as paying for the hotel room, an all-inclusive holiday to Fiji will get you breakfast, lunch and an evening meal at your hotel. 
Half-board includes breakfast and an evening meal in the price of your accommodation, while B&B (bed and breakfast) only gets you breakfast, so you'd have to pay for lunch and dinner separately.  
Room-only is also an option, which means you'd have to pay for all your meals individually while on your holiday.  
All-inclusive is probably the most convenient option if you plan to stay in or near the hotel all day. But it's also the most expensive at the outset, so you might prefer instead the dining freedom of half-board, B&B or a room only.  
Fiji package holidays 
If you don't want to deal with syncing your flight times and airport transfers to your hotel check in, then a package holiday might be just what you need. 
With a package holiday, your flights, accommodation, meals, airport transfers and sometimes some excursions are rolled into one price, which makes it easier to keep track of your holiday details and the total cost of your trip to Fiji. 
You might even find that package deals are cheaper than booking everything separately, so have a look around to see what suits you. 
When's the best time to go to Fiji and what can you expect there? 
Fiji has a tropical climate, which means it's warm all year round. The hottest season is between November and April, with the cooler months being May through to October. 
The warmer months tend to have the most rainfall and tropical storms are more likely. Peak season is between July and September, so prices will be high and the island will be busy.  
Bearing all this in mind, the best time to go to Fiji would be in May, June or October as the crowds won't be in full force, most schools will still be in session and prices may be lower than at peak season.  
In terms of things to do, you're going to struggle to narrow down your options!  
There's plenty of pools and beaches for you to run on 'Fiji island time' and laze the day away. But if you want to be more active, you could try a spot of diving, snorkelling, surfing or fishing.  
Don't forget about Fiji's land-based activities! You could try a 4WD tour of Fiji's rainforest and mountainous terrain, check out the Sigatoka sand dunes, go on a cave safari, hike the Falls of Taveuni or enjoy a traditional Lovo feast.  
If you want a relaxing couples-only retreat, Turtle Island is inhabited by up to 14 couples at a time with no children in sight.   
The Kula WILD Adventure Park (formerly Kula Eco Park) is also a must-see, and so is the colourful Sri Siva Subramaniya temple in Nadi.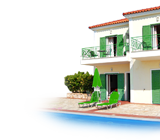 Things to consider before your Fiji holiday 
Our number-one tip for saving money on your holiday to Fiji is to shop around to find the best deals for you.  
Filter your search results by things like board type, star rating and maximum budget to help narrow down your options. Bear in mind that the cheapest price doesn't mean the best deal, so make sure you know what's included in the price before you book. 
Try to be flexible with where you'd like to stay, when you'd like to go and work out what board basis suits your travel plans best.  
Don't forget your travel insurance! It could come in handy if things don't go quite to plan while you're having the holiday of a lifetime in Fiji.  
Reading reviews can also give you an insight into particular Fiji tours, hotels and destinations and you may find that booking early (or late if you like being spontaneous) could help you save a few pounds too.  
By Amy Smith