In a 'Sunshine State' of mind? Compare holidays to Florida!
With beautiful weather, miles of sandy beaches and some of the biggest tourist attractions in the country, Florida is a powerful magnet for holidaymakers across the globe.
Key points
Florida boasts over a dozen theme parks, including the world-famous Walt Disney World and iconic Universal Studios
Package holiday options could see you bag a lower price than booking up each aspect individually
A late booking could see you capitalise on generous last-minute deals as travel agents often slash prices to fill unsold spaces
When it comes to holiday destinations in the US, few can boast the overall diverse allure of The Sunshine State. With over a dozen theme parks, countless beaches and widespread natural wonders, Florida ticks a lot of boxes on the tourist checklist. 
In fact, it's been said that, no matter where you are in Florida, you're never more than 60 miles from the ocean – a pretty cool statistic for those that love to breathe in the coastal air. 
With that in mind, let's take a deep breath, dive straight in and wade through the sea of awesomeness that is holidays in Florida. 
Holidays in Florida 
When it comes to finding cheap holidays to Florida, there are two choices that commonly crop up as popular holiday options: the package route and the all-inclusive route. 
Package holidays to Florida 
From an organisational standpoint, it's hard to beat a package holiday. A one-stop shop for your holiday needs, package holidays are a great way to solve all your booking conundrums in one go. 
Package holidays typically include flights, transfers and the accommodation itself and can often work out cheaper as a bundle than it would booking up each one individually. 
Booking all major aspects of your holiday through one channel also makes it easier should you have any queries or if any problems arise before, during or after your stay. 
With just one company to deal with across the board, you can go straight to the source without having to make multiple calls – which can be helpful, particularly when booking up Disneyland Florida package holidays. Most companies even have a holiday rep that can visit you on-site should you run into any issues while you're away. 
All-inclusive Florida holidays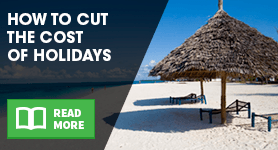 Another great option for those looking to get the most out of their time abroad is the all-inclusive route. Ideal for those that plan on spending a lot of time within their chosen hotel or resort, the all-in holiday allows you to eat, drink and be merry at your leisure. 
Whether you're propping up the hotel bar, catching rays on a sun lounger or floating around the pool, all-inclusive holidays allow you to indulge to your heart's content without having to worry about being stung with a hefty bill. With all-in, everything's already included in the pre-paid price of the holiday. 
Better still, this often includes most of the on-site services and facilities as well, allowing you to truly get your money's worth while you're away. 
In fact, this route can be quite cost-effective if you spend a lot of time at your hotel, particularly when compared to eating and drinking the same quantity outside of the confines of your resort. 
Things to do in Florida 
While there's a whole host of things to see and do in the state of Florida, for fans of theme parks and amusements, two attractions stand loud and proud above all of the rest: Disney World and Universal Studios. 
Walt Disney World Florida Holidays 
Approximately 48 million people enjoy holidays to Disneyland Florida each year. For those that were brought up on a Disney diet, Walt Disney World is a nostalgic nirvana for the soul – a place where childhood innocence is welcomed with open arms and sentimental warmth is unequivocally powerful. 
The park itself is huge and basically a city in itself. As a matter of fact, at 43 square miles, 'The Happiest Place on Earth' is roughly the same size as Edinburgh. With a scale that rivals the capital of Scotland, it's no surprise that Disney World is overflowing with magical rides, spectacular sights and colourful characters from the moment you enter the gates. 
Did you know...?
The Disney World resort consists of four theme parks, two water parks, a sports complex, two malls and over 25 hotels
Disney World truly is a 'magic kingdom'... a genuine feast of entertainment, tailor-made to create memories that will last a lifetime and undeniable fun for the whole family – regardless of age. 
Even if traditional Disney lore doesn't tickle your taste buds, there's plenty more to Disneyland Florida holidays than hordes of guys in Goofy gear goofing around like... goofs! 
Disney's Hollywood Studios centres around the less traditional output of the Disney back catalogue, from Toy Story and The Muppets to Star Wars and Indiana Jones. As if that wasn't enough, the Animal Kingdom ticks off the wildlife box emphatically, with a whole host of animals from across the globe. 
With so much on offer and an iron-clad reputation the world over, Disney World is one of the most beloved theme parks on Earth. Although be warned – the price tags in Disney World do take the Mickey at times and are anything but mini when it comes to cost. But, when it comes to putting smiles on people's faces, Disney World will leave a lasting impression that truly is priceless. 
Universal Orlando Resort (Universal Studios holidays)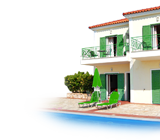 Much like Disney World, the Universal Orlando Resort is a total haven for fans of movies, theme parks or entertainment in general. If you enjoy watching action on the silver screen, the small screen or live in living colour, chances are you'll love Universal Orlando. 
Split into eight themed park sections and several stunning on-site hotels, Universal Studios is a fantastic alternative for those that aren't big fans of Disney. With rides based on a variety of popular movie and TV characters -  including The Simpsons, Terminator and Men in Black - this Orlando staple has been wowing the world since 1990.
Meanwhile, comic fans can get their fill in the Islands of Adventure, with both Spider-Man and The Incredible Hulk lending their names to attractions in the park. Still not convinced? They even have rides dedicated to big screen giants such as King Kong and Jurassic Park - it doesn't get much bigger than that! 
For something a little more kid-friendly, they also have attractions dedicated to Shrek, Despicable Me and The Cat in the Hat. Meanwhile, there's an entire section of the park dedicated to Hogwarts' most famous graduate, Harry Potter. 
After a long day of thrills and chills at some of the coolest theme park attractions on earth, what better way to kick back than by slurping back some seafood at the Bubba Gump or sinking ice cold cocktails in Margaritaville? With all this and more, Universal Orlando has enough on offer to fill an entire month of activities, let alone a week or two. 
But wait, there's more! 
For animal lovers, Florida is also home to the world-famous SeaWorld, where you can get up close and personal with a variety of aquatic creatures. SeaWorld blends the natural wonders of sea life with amusement rides to create an experience that's fun for the whole family, making it another great alternative to the aforementioned 'big two'. 
If theme parks aren't your cup of tea, than don't throw out your Florida Tourist Guide just yet – there's plenty more to The Sunshine State than just rollercoasters and overpriced drinks. Florida is also home to some of the most beloved beach locations in America with the Florida Keys.  
Did you know...?
Key West is home to more bars per capita than any other place in the country, making it the perfect place to soak up the sun and indulge in a beachside beverage
Boasting a beautifully tropical climate complete with coconut palms and turquoise seas, holidays to  Florida Keys offer a surfers' paradise and the ideal location for anyone that loves to feel the warm breeze on their skin and the flowing sand between their toes. 
If sun and sand is high on your list of priorities, Tampa's Clearwater Beach is definitely worth a look. Commonly ranked as one of the best beaches in the US, Clearwater also holds the Guinness World Record of having the most consecutive days of sunshine. If lounging in the heat is your thing, Clearwater is a clear winner. 
Taking things in-shore, Florida is as much a golfers' paradise as it for surfers and theme park fiends. In fact, Florida has over 1,000 golf courses dotted throughout the state – more than any other state in the US. As a result, numerous properties nearby are owned by professional golfers, such as Tiger Woods and Rory McIlroy. 
How do I find the cheapest Florida holidays? 
With so many awesome attractions awaiting you in The Sunshine State, it's even more important to watch the pennies before you arrive. One surefire way to do that is by saving money on the holiday itself. Luckily, GoCompare has a few tried and tested tricks that could help you shave a few quid off your holiday bill and help pad out your spending money at the same time. 
Firstly, the time of year that you plan on visiting Florida can have an immediate impact on the overall price of your holiday before you've even entered any real details. Certain times of year are commonly more expensive than others, due primarily to demand. 
For example, most British people tend to vacate during the summer months, when the kids are off school, while holiday periods – such as Christmas – also tend to see an upswing in travellers. If a firm date isn't set in stone, avoiding these periods can be a wise choice. 
Meanwhile, the date you make the actual booking itself can also have an effect on cost. Holidays tend to gradually increase in price as the months go by, so an early-bird booking secured well in advance can often return a more attractive price than the same booking made weeks later. Booking up early also comes with the perk of knowing your excursion is signed and sealed, waiting for your delivery. 
One the other hand, the converse approach can also pay dividends as well... Waiting until the last minute to book can prove equally rewarding. Both airlines and hotels  have a tendency to slash their prices when the date in question nears, resulting in some attractive prices for opportunistic tourists. 
If you're eying up an impromptu excursion, last-minute holidays to Florida could see you sunning it up in the States for an absolute steal. 
Finally, a simple comparison can be an instant money saver. So whether you decide to book up early or leave it late, be sure to swing by our comparison page. You could find your dream ticket waiting on the other side of a (Mickey) mouse click, or tap of a (silver) screen!
By Martyn Grant