Take an adventure - compare holidays to Fuerteventura!
Equipped with the winning combo of lengthy beaches and year-round sunshine, Fuerteventura is a firmly established favourite of holidaymakers nationwide.
Key points
Booking up extra early or extra late could prove beneficial: early-bird rates are typically lower than later on, while last-minute holidays to Fuerteventura are often heavily discounted also
Although initially more expensive, all-inclusive holidays can be very economical if you spend a lot of time eating and drinking in your hotel/resort
Package holidays can often be cheaper than booking up each individual feature separately
Nicknamed 'The Island of Eternal Spring', Fuerteventura is a far cry from the dull greys of the UK skyline. 
Featuring some of the biggest beaches in the Canary Islands with the aforementioned toasty weather to match, Fuerteventura is a natural choice for those craving sun, sea and sand. 
Even the weather in December is often beautiful and ideal for sunbathing, making it the perfect holiday destination for those looking to escape the cold of UK wintertime. 
Best of all, the tropical climate is only a four-hour flight away, offering all the allure of the Caribbean with half the travel (and, more often than not, at half the cost too). 
So grab the sunscreen, dust off the surfboard and polish those aviators, as we venture to the exotic isle of Fuerteventura. 
Things to do in Fuerteventura 
With almost 100 miles of shoreline, Fuerteventura's beaches are a huge tourist draw. As far as variety goes, Fuerteventura has it all, from the fine sands of Jandia to the rocky wilderness of Playa de la Concha. 
The extensive coastline makes Fuerteventura a hub for surfers and windsurfers alike. Aquatic activities are a hugely popular endeavour on the island, with Corralejo and Playa de Sotavento hotspots for hot sports such as these.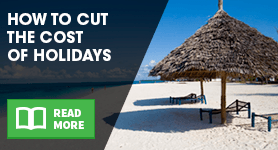 Meanwhile, the oceanic views aren't just for show – they also fuel some of the finest fish restaurants around, with El Cotillo a true catch for fans of seafood. 
If you feel the itch for exploration, a Fuerteventura adventure is a great way to pass the day. 
Day trips to the nearby island of Isla de Lobos is a popular excursion for many visitors, while the capital city of Puerto del Rosario offers a true taste of the local culture with a hint of tourist flavour. The latter also includes the open-air artwork and sculptures that have become synonymous with the city and a must-see. 
When it comes to exploration, it's hard to top the views of the island. Fuerteventura is generally regarded as the oldest of the Canary Islands with its volcanic heritage still evident for all to see. 
A trek across the landscapes of Lajares towards Corralejo will prove just that, with volcanic views of lava craters that are truly one of a kind. 
Speaking of interesting views, it's handy to know that Fuerteventura also has a reputation as somewhat of a naturist hotspot. 
So, if you're hoping to enjoy a no tan-line shine, you're in luck - naturist Fuerteventura holidays are surprisingly common! Morro Jable in particular is said to be nudist friendly, making it the perfect destination to hang out with friends... quite literally.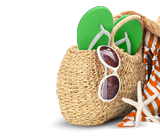 Holidays in Fuerteventura 
When it comes to nailing down the holiday that's right for you, it can be a tough decision to make – particularly when there's a hefty price tag attached. As such, you'll want to make sure you're getting exactly what you want, for the best price possible. 
To help you make that decision, we've highlighted two of the most popular holiday options available for holidays to Fuerteventura. 
Package holidays to Fuerteventura 
For convenience purposes, package holidays are king. Commonly including flights, transfers and hotel accommodation, package deals have the whole holiday experience wrapped up in one neat bundle. All you need to do is sign on the dotted line. Or click 'book' on a package holiday website. 
What's more, package holidays are often cheaper than booking up each service individually. Less organising, less expense, less hassle – what's not to like? They also make the whole process far more streamlined as everything is arranged through a single company, so if you have any issues, you only need to go to one source. 
Best of all, most package holidays come with ATOL and/or ABTA certification, protecting you in the event that you encounter serious issues before, during or after your stay (eg if your travel company folds). 
All-inclusive holidays to Fuerteventura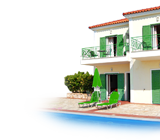 A hugely popular option among holidaymakers, all-inclusive holidays are the all-you-can-eat buffet of the holiday world. With everything included in the overall price, all inclusive allows you to truly make the most of your time away without a second thought to the cost. 
Feeling another coffee at the breakfast table? Pour away. Fancy a few drinks poolside? Drink up. Eying up seconds come mealtime? Fill your boots! The world is your oyster with all inclusive and going all-in really does mean all-in. 
If you have a healthy appetite for food and drink, this option could prove particularly cost-effective. However, while it may be ultimately forgiving to your wallet, it may not be so forgiving to your waistline. 
Compare cheap holidays to Fuerteventura 
Holidays are supposed to be about chilling out, relaxing and getting away from it all. Unfortunately, for many, booking a holiday can be a stressful endeavour – particularly when it comes to the expense. 
Fret not, people. We have a few foolproof tricks of the trade guaranteed to help you shave a few quid off your bill and help you leave the stress of the daily grind far behind. Best of all, these tactics are surprisingly simple and easy to employ. 
If you know where and when you want to go, booking up early can hugely beneficial. Holiday prices tend to increase gradually as time goes on, so the sooner you ink in your booking, the better – you could bag yourself an early-bird rate that has you flying high all the way to the Canaries. 
On the flipside of that coin, leaving your booking until the very last minute can also result in a low-cost holiday. Travel agents, airlines and hotels often offer notably reduced flights and accommodation once a date draws near as a means of filling otherwise unsold spaces. While risky at times, it's a great option for those looking to take an impromptu holiday. 
Whether you book up early or wait until the eleventh hour, it's always worth having a quick comparison of the market to gauge the overall cost. 
More importantly, this can also help highlight better deals elsewhere, and could even uncover a dream holiday that would have otherwise gone unnoticed. So remember, before you declare it, GoCompare it!
By Martyn Grant