Check out our groovy guide to holidays in The Gambia
Great holiday destinations tend to have certain things in common: palm trees, sandy beaches, rich biodiversity and a range of interesting attractions. The Gambia is no exception, so check out this guide on holidays to The Gambia to see if it floats your boat.
Key points
Gambia is a small country in Africa that surrounds the Gambia River. The best time to visit would be May, October or November for good weather and minimal crowds
Your excursion plans will impact what kind of board basis you'll need, so compare your options to see what suits you
There are a few strict rules in Gambia. But as long as you respect them and get stuck in to what the country has to offer, you'll have a brilliant holiday!
The Gambia wins the prize for the smallest country in Africa, but its location bordering the Gambia River and surrounded by Senegal is second to none. At its widest point, The Gambia is 31 miles wide and about 500 square miles of it is covered by water.  
The name 'Gambia' refers to the Gambia River, and is one of only two countries whose names should start with the word 'The' – The Bahamas and The Gambia.  
Holidays to Gambia 
If you're planning a trip to The Gambia, you'll want to know when the best time to visit is, so you can get the most out of your holiday experience.  
The dry season runs between October and June, and the rainy season from July to September, with the soggiest month being August. 
The busiest tourist months are from December to April. If you're looking for a quieter holiday, May, October and November are the months to consider.  
As well as thinking about the weather (and we Brits are naturally experts at that!), you'll also want to ponder what board type you want and what kinds of activities you'd like to do while in Gambia.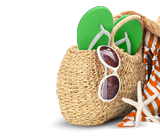 All-inclusive Gambia holidays 
Board type refers to what meals you get included in your accommodation costs.  
One of the most popular options for holidays to The Gambia is all-inclusive. You get your breakfast, lunch, dinner and – depending on the hotel – a range of drinks and snacks as a part of the price for your accommodation. This can be a handy option if you don't plan on venturing too far from your hotel.  
You can also get half-board, which means your breakfast and evening meal are included, but you'd have to pay for your lunch separately. 
If you want more freedom to explore The Gambia, bed and breakfast (B&B) might be your preferred choice, as you'll only get breakfast, so you can have lunch and dinner from wherever you like.  
Gambia package holidays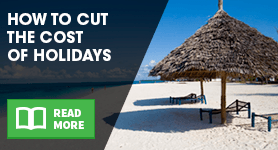 Who doesn't want their holiday to be hassle-free? If you want to take the faff out of organising flights, hotels, airport transfers, excursions, then you might want to have a look at package holidays to The Gambia – they're lifesavers (maybe not literally, but they're pretty handy)! 
With a package holiday to Gambia, your flights, accommodation and usually your airport transfers are all combined into one neat little holiday bundle.  
Apart from saving you the hassle of organising everything yourself, it's also easier to see the total cost of your holiday, as well as keep track of your holiday details. 
You might even get a better deal on a package holiday, as they tend to be cheaper than booking all your holiday elements separately. 
Explore Gambia like a boss 
Gambia is a draw for experience holidaymakers, as there's plenty to do to keep even the most restless nature enthusiast happy.  
The Kunta Kinteh Island is in the Gambia River, near the river mouth, and hosts Fort James and an abundance of history.  
What's that? You want more history? Well, Arch 22 is a commemorative arch in Banjul that was built to mark the coup d'etat of 1994, and is worth taking a holiday snap of. The Gambia National Museum and Wassu stone circles are also worth a look.  
While there's not much of it, Gambia has a super coastline, and with 600 bird species, manatees, hippos, crocodiles and monkeys, there's plenty of birdwatching and nature trips to enjoy. 
Nature is definitely the number-one draw for most tourists, with national parks, animal reserves and nature-focused excursions making up most of the activities in Gambia. 
If it's water sports you're keen on, you might be able to try your hand at jet-skiing, banana boat riding and water skiing.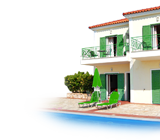 Top tips for a great holiday in The Gambia  
Getting travel insurance for any holiday is a way to protect yourself in case something goes wrong. We'd also suggest checking foreign travel advice before you go to The Gambia and bear in mind the following:† 
Check before you travel to find out how to stay safe. Keep valuables locked away where possible and be vigilant for suspicious behaviour.  
Have medical checks a few weeks before you go and ask your doctor for health advice – malaria is present in all areas of The Gambia.
The Gambia is an Islamic country so be respectful of local customs and dress conservatively when not on the beach.   
There are some strict laws in The Gambia – the death penalty applies for certain crimes, and homosexuality is still treated as illegal.
Before you go, remember to compare holidays to The Gambia to find a trip that suits you and try to be flexible with your travel plans. 
To hopefully benefit from cheaper prices for your Gambia holiday, book early or take a punt on a last-minute deal – booking early and visiting The Gambia off-peak could save you enough cash to splash out on those fancy sandals you've been eyeing! 
By Amy Smith