Check out our rocking guide to holidays in Gibraltar
Gibraltar is a hodgepodge of British and Mediterranean influences. Wildlife, caves, Neanderthals (not live ones) and white sand beaches make it a great place to escape from everyday life.
Key points
The history, monkeys, The Rock and the sunny climate make Gibraltar a popular tourist destination. To avoid the crowds, avoid the peak months of June, July and August
Package holidays and all-inclusive are the most common holiday types, but options like self-catering can give you more freedom to have lunch whenever you like
Compare Gibraltar holidays to discover the right package, for hopefully the best price
So, you're eyeing-up holidays to Gibraltar? Have you thought about the big question yet?   
You know, the "how can I get a cheaper holiday to Gibraltar?" one. Don't worry, we're here to help!  
Read on to find out more about holidays to Gibraltar, things to do and how to save yourself some money on your Mediterranean-British-ish trip!  
Holidays to Gibraltar 
Gibraltar is a British overseas territory on the tip of the Iberian Peninsula and shares a border with Spain.  
If you're looking for a British holiday but with Mediterranean weather, then Gibraltar is just the place for you, with plenty of British pubs, fish and chips, and afternoon tea. 
Gibraltar's climate is warm, with temperatures rarely dropping below 14 degrees C. The hottest months are in July, August and September while the winters are cool and have the most rainfall.  
If you want to avoid the crowds, going in spring (April, May and June) or autumn (September) is probably your best bet, but Gibraltar is a popular destination year round.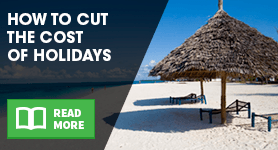 So what sort of holiday should you go for to make the most of your time in Gibraltar? Here's a few popular options.  
All-inclusive 
All-inclusive, half-board and room only are the types of board basis you can get. Board basis just means what meals you have included in your package costs.  
For example, the most popular board basis for holidays to Gibraltar is all-inclusive, which means you get breakfast, lunch and dinner – plus a range of drinks and snacks – included in the cost of your accommodation.  
We've listed a few other board types below, to help you choose the most suitable option for your holiday plans: 
Half-board – breakfast and an evening meal are included, but you'd have to pay for lunch separately 
Bed and breakfast (B&B) – you'll only get breakfast included in the cost of your room. 
Room-only – the cost of your room includes, well, just the cost of your room. You'd have to pay for all your meals, drinks and snacks separately.  
Self-catering – you'll have kitchen facilities in your room, so you can make your own meals whenever you like.  
There are lots of accommodation options in Gibraltar, ranging from five-star luxury to budget hostels, so you should be able to find something to suit your needs.  
Before you book your holiday, check what your accommodation's board basis includes, so you know exactly what you're getting.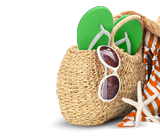 Package holidays 
Package holidays are a convenient way to book a holiday to Gibraltar. Your flights, accommodation and airport transfers are added to a total cost for the holiday, so you can easily keep track of your holiday details and how much it'll cost.  
While package holidays are handy, you could make the task of booking your holiday to Gibraltar even simpler by using a comparison site, like us, to compare package holidays. You'll save heaps of time and might just find yourself a great deal too!  
Things to do on The Rock 
For all you adventurers out there, you could take a cable car to view Gibraltar from a different perspective, explore the caves and Mediterranean steps, go on a trail in the nature reserve, try to get out of an escape room, and brave the Skywalk to get awesome views from the top of the Rock.  
You could also take a punt in one of Gibraltar's casinos or do a bit of shopping, as all goods and services are VAT free!  
Want some history and culture? Visit the Gibraltar Museum, and have a walk through the WWII tunnels and Wellington Front.  
There are also plenty of beaches to enjoy, such as Camp Bay, Little Bay, Catalan Bay and Sandy Bay. Water sports like paddle-boarding, kayaking, canoeing, scuba diving, snorkelling and various boat tours are available, to help you unleash your inner fish.  
Are you a number-one nature fan? Then here are just a few of the things you can check out: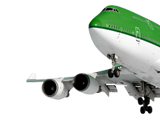 The Alameda wildlife park, home to native and exotic species 
The Ape's Den, to see the Gibraltar monkeys in their home 
Commonwealth Park 
Dolphin and whale spotting tours 
…And the Gibraltar Botanic Gardens 
Also, Gorham's Cave is a UNESCO World Heritage Site that showcases the culture of Neanderthals and early humans. Plus St Michael's Cave has been in use as a theatre since the 1960s, and you can see amazing stalagmites and stalactites there.  
Getting your holiday in Gibraltar at a Rock-bottom price 
Compare Gibraltar holidays with us to save yourself time and money. By shopping around you can see what hotels and flights are on offer for the lowest prices, and filter your results by things like star ratings, board basis and budget to find holidays that better suit your needs.  
It's also worth trying to avoid holidays to Gibraltar during peak times, as hotels can fill up quickly and charge high prices during the tourist season. Book early or late (risky!), to take advantage of limited time price drops.  
Have a great trip, and don't forget to take the traditional photo of the Barbary monkeys. We'd also suggest keeping a close eye on your belongings, as you might catch a monkey making off with your sunglasses!  
By Amy Smith