Looking for a cheap holiday escape in the sun? Greece is the word!
A firm favourite among holidaymakers nationwide, Greece has long been one of the most popular holiday destinations for Brits seeking a break from the daily grind of grey skies, cold winters and general wet weather.
Key points
Booking up early or waiting until the last minute can result in a notable saving on the overall price of the holiday
A simple comparison can help you gauge the general price of the location, while also helping to highlight new venues and destinations you may have overlooked
Package holidays can be a great way to take the hassle out of the booking process, and also usually come with ATOL and/or ABTA protection
Perhaps it's the allure of the mesmerising mythology and deep history of the land. Maybe it's simply the baking sun and heat of the Mediterranean climate that draws you to the region. But the beautifully diverse and tropically alluring landscapes of Greece are loved almost universally. 
Best of all, each Greek island has its own unique personality and quirks, creating a wealth of choice for anyone mulling over a Greek escape - so much so that many holidaymakers even opt to island hop and visit a few in a single trip. 
With that said, let's jump straight in and begin our virtual island hop right now. There's a lot of ground to cover! 
Greek holidays 
Depending on who you ask, it's believed that Greece has over 1,000 islands to its name, scattered across the Aegean and Ionian Seas like stars in the night sky. Some estimates even have this number reaching as much as 6,000, with a firm figure still open to debate. 
With so many island locations within the overall blanket of the Greek flag, knowing just where to go for your Hellenic holiday can be a real head scratcher. To help you wade through these sun-soaked waters, we've highlighted a few of the most popular destinations to get you started.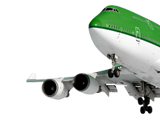 Crete 
If bigger is better, then they don't come much better than Crete. The largest of the Greek islands, Crete is a common destination for Brits looking to Greece their wheels. Boasting 650 miles of coastline, you truly are spoilt for choice when it comes to sandy shores to sun it up. 
There's also plenty to do outside of bathing on the beach, ranging from cooling off at one of the three water parks to exploring sites of mythological legend, like the Minotaur's labyrinth and the Cave of Zeus. There's also a museum in every major town and a host of castles, churches and monasteries for those looking to indulge in some medieval history. 
Athens 
Speaking of legend, Athens is arguably one of the most legendary locations on the globe. With a history dating back over 3,400 years, Athens is also one of the oldest cities in the world. Plus it's the capital of Greece and has a vast amount of historical significance within the city limits. 
Not least of these is the awe-inspiring citadel of the Acropolis of Athens, containing the remarkably preserved remains of several historic buildings and structures. A spectacular display of ancient Athenian architecture, this is Greece at its finest and really brings to life the mythology of the city. 
If you like your history a little more recent, Athens is also the birthplace of the modern Olympics, having hosted the first modern games in 1896. It also hosted the Olympics again in 2004, so if you're into sport, Athens has you covered in spades. 
Did you know...?
Greek mythology has been a recurring favourite for Hollywood, with countless blockbusters dedicated to the storied history of legendary Greece. These include the Clash of the Titans films with Liam Neeson, Dwayne Johnson's title role in Hercules, Immortals with Mickey Rourke, and Troy starring Brad Pitt
Rhodes 
One of the most visited destinations in Greece, Rhodes is the largest of the Dodecanese islands in the Aegean Sea. With vibrant nightlife of countless clubs and lazy beaches with over 30 Blue Flag locations, Rhodes is the ideal destination for any number of holiday scenarios, be it a fun-filled family holiday or a wild long weekender with mates. 
But Rhodes isn't without its history either. In addition to its own medieval castles and Byzantine churches, its ancient ruins date back to the Trojan War, while the harbour of Rhodes Town was also once the site of the gargantuan Colossus of Rhodes statue. 
Types of holidays in Greece 
If you're already convinced, congratulations! You've made a great decision and won't be disappointed. The next thing to consider is how to book your holiday to Greece. Luckily, there are two great options that are both convenient and cost-effective. 
Package holidays to Greece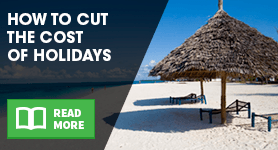 If you're stressing out about booking your holiday or if organisation isn't your strong suit, package holidays are a fantastic way around those issues. Package holidays typically include flights, transfers and accommodation. They're a great way of taking the hassle out of the booking process, covering all the bases in one go. 
Better still, a package deal can be a great way to bag cheap holidays to Greece. While you'd assume the convenience would translate into a higher cost than booking up each element separately, that often isn't the case. 
Travel agencies often make a saving by booking flights and hotels in bulk, while they also qualify for industry-exclusive deals that aren't available to the general public. These savings can then be passed on to the customer at their discretion. 
What's more, a package holiday bought through a travel agent also usually comes with added security for the customer. Most package holidays come with ATOL and ABTA protection, should there be any problems with your holiday along the way. 
All-inclusive holidays to Greece 
While the package route is great for hassle-free booking, the all inclusive option trumps that once more - think of it as the 'total package' holiday. Going all inclusive grants you access to unlimited on-site food and drink at your hotel from the moment of check-in. When it comes to carefree relaxation, all-in is hard to top. 
See also:
Flights to Greece
Flights to Crete
Whether you're looking to indulge at the breakfast buffet or partake in a few poolside pints, all-inclusive holidays in Greece ensure you won't go wanting. Speaking of poolside, going down the all-inclusive avenue also means you don't need to carry cash with you, which can be particularly useful if you fancy taking a dip. 
However, it's worth noting that there may be exceptions to the all-in rule, and some brands/areas may come with an additional charge. The same may be applicable for spa treatments, so be sure to double-check if your spidey sense is tingling and you're unsure. 
Compare cheap holidays to Greece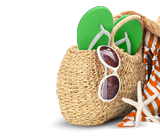 If you're on the hunt for cheap Greece holidays, being prepared is a great way to avoid being stung. Knowing when and where you want to stay can result in some serious savings, and an early booking can often translate into an early-bird price. What's more, holiday prices habitually increase as months progress – so the earlier you book, the better. 
However, standing in the opposite position, last-minute holidays to Greece can also result in huge savings. In order to fill unsold slots, holiday companies often slice hefty wedges off their price tags, so a late booking could see the dream ticket become all the more realistic. 
However, it's worth remembering that availability is hit and miss, so it isn't risk-free. Nevertheless, last-minute Greece holidays could be the perfect solution for an impromptu bout of wanderlust. 
Lastly, when all else fails, there's no denying the ungodly powers of the almighty comparison site when it comes to money saving. A quick holiday search with GoCompare could help you find a whole host of luxury Greek holidays in an instant. Better still, it could help you discover a destination you may not have even considered! 
By Martyn Grant