Aloha! Let's find out about holidays in Hawaii
Wanna hula in Honolulu? Then read on for the Hawaii holidays know-how!
Key points
You can't fly direct to Hawaii from UK, so you might want to add a few days in LA or Las Vegas
Most of the all-inclusive resorts are on Oahu, Maui and Hawaii (The Big Island)
Hawaii is perfect for honeymooners and thrill-seekers
Be sure to sort out your Esta before you go
Think of paradise and Hawaii won't be too far off. Palm trees, blue seas and miles of golden sand makes it an ideal holiday destination. Hawaii knows this too, and is geared up for tourists looking for escape in all its forms.
Whether you're after the beach, the surf, or nature at its wildest, you're sure to find your own little slice of paradise. But where to start? Here's our lowdown on Hawaii holidays. 
Where to go in Hawaii 
Of the eight islands that make up the archipelago of Hawaii, six are perfectly equipped for tourism. It is the main industry of these beautiful islands after all. But which isle of wonder should you head to first? 
Oahu you're halfway there, Oahu livin' on a prayer
Oahu is the busiest and most populated island here. It's where Honolulu is and Pearl Harbour too. You'll find everything you need for a luxury holiday on Oahu. Mega-resorts, the world-famous Waikiki beach, and the wild North Shore that draws surfers from across the globe. This is just scratching the surface of this amazing island and all it offers. Come to Oahu to find your own little bit of heaven. 
Best beach = you might expect us to say Wakkiki, but we're gonna go for Lanikai beach.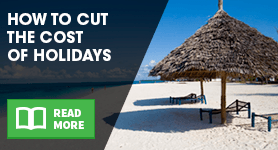 Big it up on Hawaii Island AKA the Big Island 
That's not just us, everyone calls it the Big Island to avoid the confusion. And everything is big here including the volcanoes, many of which are in the Hawaii Volcanoes National Park. Other highlights on big island include Mauna Kea (one of the best places to stargaze in the world according to Rough Guides) and the luxury resorts of Kohala coast.   
Best beach = Punaluu black sand beach. 
Chill on Kauai 
Nature rules on Kuaui with the Wailua river, Waimea canyon, and the Na Pali coast topping the list of places to see. It's more chilled than Oahu or Big Island, so come here to experience nature's gifts and to relax. 
Best beach = Poipu beach. 
Do more on Maui 
Maui is a big tourist island covered in beaches, green mountains and resorts such as Lahaina, Kaanapali and Kapalua. There's still plenty of space for adventure though with amazing hikes, snorkelling and surfing to be had. The local food scene is spectacular too. 
Did you know...?
Papkolea Beach on Big Island has green sand
Best beach = Makena beach. 
Get totally tropical on Lanai 
A short hop from Maui is rural Lanai. There's a public ferry, the only one among the islands. It used to be entirely owned by Dole and was once the largest pineapple plantation in the world. Lanai is small but perfectly formed, with some of the best beaches in the archipelago. 
Best beach = Big Beach. 
Head off the beaten track on Molokai 
Leave your watch at departures, Molokai does its thing own thing at its own pace. This characterful island is the least touristy but all the better for it. For the genuine Hawaiian experience, you can't beat Molokai. 
Best beach = Kawakiu beach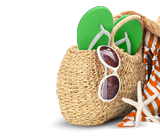 All-inclusive Holidays to Hawaii 
Take care of everything before you head to Hawaii with an all-inclusive holiday. Flights, hotel, transfers, food & drink – get it all sorted so you can simply lay back. 
You have so much choice when it comes to all-inclusive resorts on Hawaii, particularly on Oahu, Maui and Big Island.
Some of the top resorts include the Hilton Waikoloa Village, Fairmont Orchid, and Four Seasons Resort Hualalai. Think amazing pools, hula dancing, and top-notch nosh. With so many options, try a quick comparison to find your perfect all-inclusive holiday to Hawaii.
Package holidays to Hawaii 
A package holiday could be for you if you want the ease of sorting your travel and accommodation, but also experience Hawaii's unique cuisine. 
Hawaii blends traditional cooking with influences from Japan, Portugal and mainland USA into something special. Think fresher-than-fresh seafood like poke, traditional slow-cooked kalua pig, and fusion cooking at its strangest in spam musubi. 
Get the real flavours of Hawaii with the comfort of a luxury hotel by booking a package holiday to Hawaii. There's plenty to choose from, so shop around and compare prices for the best deals on holidays to Hawaii. 
See also:
Honolulu flights
Hawaii flights
Las Vegas and Hawaii holiday packages  
As Hawaii is literally the other side of the world you might want to consider somewhere fun for your layover on the way there. 
Los Angeles and Vancouver offer connecting flights and they're great cities. But they're not Las Vegas are they? So why not tack a few days in Las Vegas on to your Hawaiian holiday? A couple of tour operators offer such a package, combining Sin City with the Aloha State. Search and see what's right for you. 
Finally, as a state of the US, if you're a UK passport holder, you'll need to get permission from Esta to visit at least 72 hours before you arrive. 
By Sam Easterbrook