Compare cheap Ibiza holidays – the party is waiting for you!
Whether you're up for shimmying and shaking all night long, relaxing on a sandy beach or seeing some of Ibiza's cultural sights, there's plenty for all on an Ibiza holiday.
Key points
Ibiza has a good climate with hot summers, mild winters and minimal rainfall. With all the beaches, history and nightlife, it's no wonder it's a popular tourist destination
Don't be put off by Ibiza's clubbing reputation – there are plenty of options for family holidays to Ibiza and plenty of activities for children of all ages
Shop around for the cheapest deals on Ibiza holidays and save yourself a few quid... to top up your holiday spending fund or save for next year's trip!
Despite its reputation as a world-class night clubber's paradise, Ibiza is actually registered as a UNESCO World Heritage site for its diverse wildlife, coastlines, archaeology and architecture.  
In Ibiza, you'll find a mix of friendly locals, party-hard young adults and sun-seeking families.  
No matter your rhyme or reason, there's plenty to do on your holiday in Ibiza, like water sports, nature walks, a water park, boat and sightseeing tours and – of course – the world-famous clubs. 
Holidays in Ibiza 
The climate in Ibiza is hot, with average temperatures around 18 degrees C. The temperature doesn't vary much and days are usually warm, sunny and dry.  
Rain is more likely in the winter and the island gets a green coating between November and April as the trees and plants soak up the rain. 
January is the coldest month, with August being the hottest.  
The 'winter' season (November – April) in Ibiza is generally less crowded because most of the proprietors shut up shop to go off on their own holidays. 
There are a few businesses that stay open, and you can get flights there from London during this time. It's a great opportunity to explore a much quieter Ibiza.  
July and August are the most popular times for booze, beaches and banana boat rides. Ibiza's clubbing season starts at the end of May until September, with the club-closing parties being a huge draw for end-of-season partygoers. 
Package holidays to Ibiza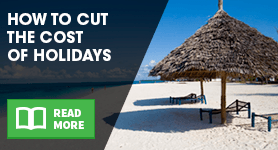 A package holiday is made up of your accommodation, flights, and sometimes your airport transfers or car rental. 
If you'd rather not flap about with organising your Ibiza flights, hotels and airport transfers separately, then consider comparing package holidays instead.  
Ibiza package holidays make it easier to keep an eye on the total cost of the holiday and to view your holiday details.  
Ibiza accommodation 
Ibiza is home to lots of hotels and hostels for all types of budgets. A few famous hotels include the Hard Rock Hotel, which has a variety of rock-themed amenities, and hosts various events through the summer season. 
Ibiza Rocks Hotel is also another well-known hotspot for partygoers, with its own parties, events and festivals – featuring celebs like Craig David and Stormzy in 2018.  
For an adults-only retreat, take a look at the Catalonia Royal Ses Savines. On the other hand, the Grand Palladium Palace Ibiza Resort & Spa has plenty of family-friendly facilities.  
Board types 
Your board type refers to what meals will be included in the cost of your hotel room.  
Room-only means you have to pay for all your meals separately to your hotel costs. Bed and breakfast (B&B) does what it says on the tin. Both of these options are great if you want the freedom to roam around Ibiza and choose when and where you eat.  
Half-board entitles you to breakfast and an evening meal at your hotel, while all-inclusive gets you breakfast, lunch and dinner – and sometimes a selection of drinks and snacks – depending on your hotel.  
Star ratings 
Did you know...?
The settlers who founded Ibiza dedicated the island to Bes, an Ancient Egyptian God. Though mainly worshipped as a protector of households and childbirth, Bes also symbolised music and dance. Of course.
Star-rated hotels are classed between one and five stars, with one being the lowest and five the highest.  
Hotels are given a star rating based on things like room quality, cleanliness and amenities. Keep in mind that there isn't a universal rating system, so standards may vary from country to country. But some comparison sites will show the UK star rating equivalent, to make finding a suitable hotel easier.  
It's worth noting that, in 2007, Ibiza's government declared that all new hotels built there have to be five stars – only the best for the Ibiza tourists!  
Things to do 
There's no point skirting around it, so let's address the elephant in the room – one of Ibiza's top attractions are obviously the herd of Ibizan giraffe.  
Just joking!  
Chances are if you're off to Ibiza, you're going to be spending at least some of the time dancing the night away in some of Ibiza's many pubs and clubs.   
Booze and boogieing in Ibiza 
Ibiza's original nightclub, Pacha, has being showing partygoers a good time since 1973. It's located near Ibiza Town Marina and has five different 'rooms' with various music styles, DJs and live acts.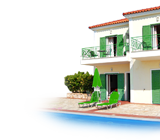 Hi Ibiza is a superclub on the main Ibiza strip which was brand new in 2017. Hi Ibiza has a number of events, such as Glitterbox, a 21st century disco and sets with DJ Eric Prydz.  
Another famous Ibiza club is Amnesia, host of famous DJs like Sven Vath, Tiesto and the late Avicii. VIP tables, nightly events and a range of famous faces makes Amnesia one of the top clubs to go in Ibiza. It even has a VIP Amnesia yacht! 
Have you ever wanted to party in the Mediterranean Sea? Boat parties are another option for getting your party on. Step on board at San Antonio or Playa d'en Bossa and spend the day dancing and socialising. Most boat party bars are pretty cheap and some even have a free bar policy – pace yourself!  
For a more relaxed atmosphere, check out some of Ibiza's music bars, like Nikki Beach and Flaherty's Irish Pub. 
The sunset cafes along the Calo des Moro in San Antonio also offer more relaxed vibes, so check out places like Kumharas, Café Mambo and Mint.  
Family-friendly Ibiza activities 
There are plenty of beaches for you and your kids to spend the day splashing about in the water, building sandcastles and devouring ice cream.  
Cala Llenya is just one of the many kid-friendly beaches in Ibiza, with shallow water and plenty of water activities for the family.  
Between Santa Eulalia and Es Canar you'll find the Acrobosc Adventure Park which has ziplines, trampolines, slides, climbing walls and rope bridges for daring children of all ages! 
Portinatx is a hotspot for scuba diving and snorkelling due to its crystal clear waters. And it's a top destination for the whole gang, with plenty of activities for the children and a few pubs for the adults.  
Aguamar is a stay all day water park in Playa d'en Bossa. It has lots of slides and water rides as well as a few restaurants, cafes and picnic benches.  
Jeep safaris, coastal cycling, paddle boarding, cave tours and horse riding are just a few more family activities on offer in Ibiza.  
You could also take a ferry to Formentera for the day and take in the more laid-back, less clubby atmosphere.  
Culture and UNESCO national park 
Ibiza is a great place to go nature spotting and culture seeking, with plenty of historical sites, archaeological digs and scenic walks.  
You could go on a guided walking tour from Ibiza Town to take in the views and wildlife, and get to know other like-minded people along the way!  
The old town, Dalt Vila, is worth a visit for the historic buildings and views of the harbour. The Castle of Ibiza, Ibiza Cathedral and the Ibiza Museum of Contemporary Art are a few other historic sights to sink your teeth into.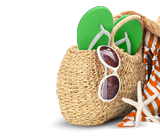 Get a cheap deal on your holiday to Ibiza 
You could save yourself time and money by comparing different Ibiza holiday deals with a comparison site like ours. 
By doing this, you'll be able to see what options are available for certain Ibiza hotels, star ratings, board types, as well as comparing Ibiza package holidays to find ones that suit your needs. 
Booking early or late (you daredevil!) and being flexible with your travel plans could help you save even more money, which is great news for your holiday spending purse! 
By Amy Smith