Benvenuto! Compare holidays to Italy today
There's plenty of culture to get stuck into in Italy, not to mention the varying cities and miles and miles of coastline. Here's a quick rundown on Italy holidays, to help you narrow down the right holiday for you.
Key points
Italy is a great destination for a range of holidays, from relaxing on the Amalfi coast, to walking through the Tuscan hills
Package holidays to Italy make booking your accommodation and flights easy by packaging them into one price
Consider your board type when comparing Italy holidays – do you want self-catering or are you going the whole hog with all-inclusive?
Birthplace of the Roman Empire, the Renaissance, pizza, and many famous artists, sculptors, writers and philosophers, you'll find plenty to see and do on holiday in Italy.  
But, where do you start when it comes to choosing where to go? 
Holidays to Italy 
North, south, east or west? Coastal or inland? City? Rural? There's lots of options to narrow down when it comes to picking your Italian holiday destination, so we'll give you the lowdown on some classic Italy holidays to get you going.
Package holidays to Italy 
A package holiday is a convenient way to organise your trip to Italy.  
With this type of holiday, your flights, accommodation and sometimes airport transfers are bundled together into one price.  
This makes it easier to keep track of the total cost of your Italy holiday, and the details of your trip.  
Beach holidays in Italy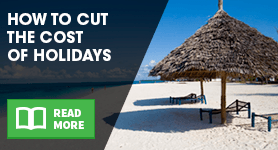 Italy's boot-like shape straddles the Tyrrhenian, Ionian and Adriatic Sea, right in the middle of the Med. This makes it a great location for beach holidays.  
Most tourists seeking a beach holiday in Italy will flock to the well-known hangouts on the Italian Riviera, like the Liguria region, the Amalfi Coast or the region of Tuscany on the Tyrrhenian Sea. 
For somewhere a bit quieter, head to southern Italy, to places in the Puglia region, the southern coastlines in Provincia di Salerno, the Province of Reggio Calabria or the Province of Catanzaro. 
Beach resorts in Italy will be especially crowded in July and August, so going between April and June or September and October might be better if you want to avoid peak season crowds.  
Bear in mind that the south of Italy is likely to be warm enough for swimming outside the summer period (May to September), but prepare for chilly waters and milder temperatures if you're planning a beach holiday in north Italy outside the warmer months.  
All-inclusive holidays to Italy 
All-inclusive is a board type, which just refers to what meals you get included in the cost of your accommodation.  
Board types for holidays to Italy and what's included in the price are listed below: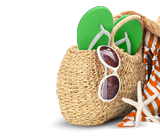 All inclusive – Breakfast, lunch and dinner. Drinks and snacks may also be included. 
Half-board – Breakfast and dinner. 
B&B – Bed and breakfast.  
Room-only – No meals, just the cost of the room. You'll have to pay for meals separately.  
Self-catering – Your room will have kitchen facilities for you to make your own meals.  
Villa holidays in Italy 
If you're holidaying in Italy with a large group of family or friends, renting a villa might be a more cost-effective option than hotel accommodation.  
Most villas in Italy will be self-catering, but you may come across some (usually in 'villa villages') that offer bed and breakfast as an option, like Relais Villa Olmo in Florence.  
When comparing villa holidays in Italy, make sure the villa you're looking at is actually a villa, as some hotels are based in large villas, such as Villa Marsili in Cortona.  
Walking holidays in Italy 
With a variety of landscapes, it's no wonder that Italy is a popular destination for walking holidays.  
For pretty villages, check out the Tuscan hills or the Cinque Terre. If it's sun and sea you're after, the Amalfi coast or Sardinia.  
The impactful Dolomites provide a great backdrop for hiking and trekking, and trying some of the stages of the ancient pilgrimage route between Bourg St Pierre and Rome will offer you a variety of experiences.  
Green hills and endless vineyards are the main views on walking holidays in Umbria, or you could try the Italian Lakes for a more luxurious and romantic stroll.  
Italian city breaks 
Rome, Milan, Pisa, Genoa and Naples are just a few cities that spring to mind when thinking about a city break in Italy. 
For something a bit less mainstream try Bologna, Messina, Vicenza, Perugia and the home of Pavarotti and Ferrari, Modena.  
August is the busiest city season, due to most Italians being on their own holidays! As with most places in Italy, April to June and September to October should be the quietest times to visit.   
The Grand Tour 
Italy was initially a tourist destination in the 17th century with the rising popularity of the Grand Tour.  
The Grand Tour was a popular holiday for European aristocrats to explore various places across Europe, usually in Italy, and to gain major bragging rights when they returned home.  
Common destinations along the Grand Tour included:  
Did you know...?
A town in Italy has a fountain that dispenses red wine 24 hours a day, 7 days a week. And it's free!
Turin 
Milan 
Genoa 
Venice 
Verona 
Vicenza 
Florence 
Pisa 
Padua 
Rome 
Naples, Pompeii and Sicily also became popular stops, when those on the Grand Tour discovered them later on.  
Get a bargain on your holiday to Italy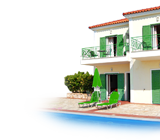 You could save yourself time and money by comparing different Italian holidays with a comparison site like ours. 
By doing this you can see what options are available for accommodation in Italy, flights, board types, and view a whole heap of package holidays to find the one that suits your needs best. 
Booking early or late (if you're feeling risky) and being flexible with your travel plans could help you save even more money. 
Just make sure you've sorted out your travel insurance for Italy – the sooner the better! You wouldn't want to be paying for a holiday you couldn't go on or stuck in Italy due to cancelled flights.  
Well, there are worse places to be stuck, but still… travel insurance could be a money-saver! 
By Amy Smith