One love for comparing holidays to Jamaica
Few holiday destinations in the world can compare to the globally popular tourist magnet that is Jamaica.
Key points
Booking up early or at the very last minute can help get a bargain rate for your sweet, sweet Jamaican holiday
Package holidays can be cheaper than booking up each feature individually
All-inclusive holidays, although initially expensive, can be economical if you plan on indulging while away
Perhaps it's the incomparable calm of the sun-kissed sands when accompanied by the cool, tropical breeze. 
Or could it be the ambience of sipping on a cold Red Stripe to the tune of reggae beats and ocean sounds? 
But there's something about a holiday in Jamaica that just encapsulates the true essence of relaxation. Jamaica presents an undeniably strong argument for itself as the heart of the global calm/cool collective. The atmosphere is chilled, the people are friendly and – chances are – the only jerk you'll run into will come in the form of a spicy chicken.
About Jamaica
Despite being only 146 miles long, Jamaica has several records to its name. Jamaica is renowned for producing some of the fastest men on Earth, including current 100m world record holder, Usain Bolt. It boasts the most churches per square mile according to the Guinness Book of Records, and it can also lay claim to the most rum bars per square mile as well. Quite the variety of accolades for a modestly sized country.
Jamaica is also the largest English-speaking island in the Caribbean. A member of the Commonwealth, English is the first language of the country, which makes it all the more easy for Brits to slip seamlessly into the scene without running into a language barrier. However, it's worth noting there are subtle differences and Jamaican Patois is also prevalent, so get used to terms like "wha gwan?" and "irie" if you plan on staying for a week or two.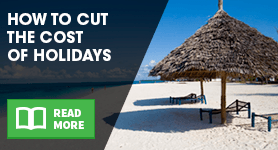 Holidays in Jamaica
Many British tourists looking to sample the delights of Jamaica first-hand often gravitate towards two primary holiday options: those being the package route and all inclusive.
Package holidays to Jamaica
A firm favourite among British holidaymakers for many years, package holidays are a great one-stop shop for those looking to secure their trip without having to do all the individual legwork.
Placing the booking duties firmly in the hands of the travel rep, a package holiday allows you to wash your hands of the details and simply sign on the dotted line. The flights, transfers and accommodation are all included in the overall package price, leaving you to enjoy the anticipation without booking stress hanging over you as weeks/months progress.
Better still, with one source for all your holiday needs, you won't have to traipse through emails and paperwork from multiple companies should you have a query or issue with something. One phone call to one person should suffice, and all your information should be safely secured in one place.
Jamaica package holidays can also be cheaper than DIY trips, as tour operators often buy flights and hotel rooms in bulk as well as bundle deals not available to Joe Public. This can translate into a bigger discount for them which they can then pass on to their customers.
All-inclusive holidays to Jamaica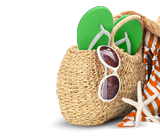 For those that are really looking to get the most out of their holiday, few holiday options offer the overall freedom of an all-inclusive holiday. All in means ALL in and if you're planning on indulging in food and drink while you're away, which can be a hugely beneficial.
All inclusive typically includes all food and drink in resort during your time away. Think of it as the all-you-can-eat buffet of holidays: you've paid to be there and are free to tuck in at your leisure. Whether you want to sip rum cocktails by the pool all day or go back for seconds at the breakfast table, the world is your oyster.
However, it's worth noting that, although all inclusive typically allows you to eat and drink to your heart's content, there may be some features that are exempt. For example, certain on-site bars, spa treatments and brands of liquor may be excluded from the all-inclusive deal. However, this shouldn't ruin your experience too much, provided you can handle downgrading from Jack Daniels to Jim Beam and don't mind paying out extra for a hot stone massage.
Things to do in Jamaica
From trawling the Caribbean Sea in a local fishing boat to visiting The Bob Marley Museum at the former home of the man himself, the list of things to do is enough to keep you as busy (or as idle) as you like. With so much on offer, it's hard to narrow the list down to just a few select activities. Nevertheless, here goes nothing...
The main tourist destination in Jamaica is the beautiful Montego Bay. One of the liveliest parts of the island, Montego Bay and the surrounding area is overflowing with things to do, from rafting in Martha Brae River to zip-lining down the longest course in the Caribbean. It's also home to arguably the most popular sandy strip in Jamaica, Doctor's Cave Beach.
Lining the always lively Hip Strip of bars and restaurants, the blend of tourists and locals on Doctor's Cave makes this a multicultural magnet for R&R. Here you're free to splash around in the warm tropical waters or unleash your inner Homer Simpson by relaxing in a hammock between two palm trees (Duff beer optional).
If you're after something a little more extensive, look no further than Negril's aptly-named Seven Mile Beach. Seven genuine miles of pristine sand, consistently combed by the smooth brush of turquoise waters, make this a worthy alternative to the Doctor's Cave.
If you do happen to venture into Negril, you may find yourself drawn to one of Jamaica's most famous hot spots - Rick's Café. Despite being labelled a 'café', Rick's humble eatery is actually more of a bar and restaurant. However, few come for the food – the real draw is the cliff jumps. Boasting a 35-foot drop, tourists come from miles around for the thrill of plunging into the waters below. If that's not your bag, there's also spectacular sunset views that are equally exhilarating, albeit on the other end of the scale.
Did you know...?
Despite being widely associated with Rastafarian religion and culture, Rastafarians make up less than 5% of the entire Jamaican population
Meanwhile, Ocho Rios also boasts family fun at Dolphin Cove, where you can interact with a variety of wildlife up close, from dolphins, sharks and stingrays to exotic birds, snakes and camels (yes, camels). There are two more Dolphin Cove locations on the island – one in Montego Bay and another in the Moon Palace – giving you plenty of opportunity to visit, no matter where you're staying.
Also near Ocho Rios, Dunn's River Falls is a popular destination for those looking to take in the scenery. Sheltered by the lush greenery of the natural landscape, thousands of tourists flock in their droves to climb the step-like falls of this national treasure.
Speaking of national treasures, if you're looking for a taste of home with a tropical edge, why not take a trip to James Bond Island? Roughly ten miles from Ocho Rios in the parish of St Mary, the beach itself is of course named after a famous British spy you may have heard of.
For Bond enthusiasts, this beach is a must. There's a resort nearby called GoldenEye where Ian Fleming is said to have written many of the original Bond novels. There's even a beachside bar/restaurant nearby named Moonraker that serves freshly-caught fish. What better location to enjoy a vodka martini?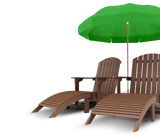 Compare cheap holidays to Jamaica
When it comes to finding cheap holidays in Jamaica, getting in early can be a huge difference maker. Holiday prices typically increase gradually as time goes on - so the sooner you book up, the better.
Having said that, leaving your booking until the very last minute can also result in a bargain. Travel agents, airlines and hotels often offer notably reduced flights and accommodation once a date draws near as a means of filling otherwise unsold spaces. While it can be risky, waiting for last-minute holidays to Jamaica could be a great option if you don't mind a gamble or are looking for an off-the-cuff getaway.
Regardless of which route you take, it's well worth doing a quick comparison before you book. There could be cheaper options out there, while a simple search with GoCo could uncover a dream holiday you may have simply overlooked.
By Martyn Grant