Get your Greek on in Kavos with holidays from GoCompare!
A hugely popular summertime haunt for young British adults, Kavos has become a polarising destination among UK holidaymakers in recent years.
Key points
The time of year you schedule your holiday in Kavos could have a significant effect on your holiday experience
Package holidays are often cheaper than booking each element individually and usually come with ABTA and ATOL protection
Booking up early or at the very last minute can result in a notably discounted rate
Love it or hate it, the seaside village of Kavos has gained a reputation over the last decade or so as a go-to location for lads' and ladettes' holidays.
However, this is somewhat of an unfair representation of Kavos as a whole and the small resort town on the southern tip of Corfu is working hard to improve its home's ailing rep. The advent of bar curfews has attempted to curtail crazy late-night drinking with the hope of reviving the quaint Greek charm of old.
Nevertheless, the party vibe is still an undeniable element of Kavos, and one that draws a large amount of tourism to the area on a yearly basis. However, while the humble fishing village of yesteryear may be a distant memory, that doesn't mean you can't enjoy a laid-back time in this popular port of Corfu, if you want to.
Whether you're looking for a wild week in the sun or laid-back leisure aplenty, this multifaceted town has your holiday covered – provided you time it right.
Relaxing holidays in Kavos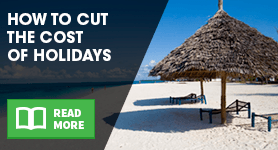 For anyone that thinks Kavos is wall-to-wall ouzo, kebab meat and trance, it's time to wake up and smell the tzatziki. While it may make for a great scaremongering news headline to show the streets of Kavos lined with staggering steamers, the truth is that the party season is just that – seasonal.
Much like other party destinations – be it Ibiza or Ayia Napa – Kavos has an off-season to recover from its own self-imposed summertime hangover. Outside of the typical party months of July and August, holidays to Kavos can be a serene oasis for those looking to escape the stresses of daily life in the UK.
Kavos' long stretch of golden beach lends itself well to even longer days stretching out on it, while the crystal waters that encroach upon it are the perfect antidote to the sizzling heat. Meanwhile, the nearby islands of Paxos and Antipaxos offer true escape from the world, with their peaceful shores an attractive invite to anyone seeking a healthy dose of R&R.
Party holidays in Kavos
The vibrant nightlife and club/bar scene in Kavos makes it a common target for those seeking a lively summer holiday. Typically frequented by the 18-30 crowd, the resort's colourful strip is brimming with venues to keep the party vibe alive in the day and keep it going strong long into the night.
While there are government rules enforcing no music to be played post 2am, that doesn't necessarily bring your night to a premature close. There are several nightclubs equipped with soundproofing, should the party require an extension.
Whether you're looking to experience the colourful exploits of a paint party and the bright lights of the UV raves, or soak up the cool vibes of a pool party and the sizzling heat of a booze cruise, Kavos has the answer to your every need. If you're looking for a full itinerary of fun, you won't struggle to fill your tour schedule.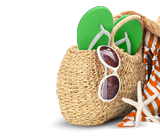 Types of holidays in Kavos
Once you've decided which kind of holiday vibe is best suited to you, the next important thing to consider is which holiday option is most economical for you. There are two primary options that crop up as recurring favourites among most holidaymakers: namely the package route and all inclusive.
Kavos package holidays
When it comes to convenience, package holidays are by far one of the best. Typically including flights, transfers and accommodation within the overall cost, package holidays offer the whole shebang in one purchase, effectively killing three birds with one stone (no birds were harmed in the making of that metaphor).
Better still, package holidays to Kavos can often work out cheaper than booking up each feature individually. Travel agents often buy rooms and flights in bulk, which translates into larger discounts for them which they can then pass on to the customer at their discretion. What's more, travel agents are also privy to industry offers that aren't readily available to the public.
What's more, booking through a travel agent will usually see you covered by ATOL and/or ABTA protection. This has your back should you run into issues before, during or after your holiday.
All-inclusive holidays to Kavos
Another popular holiday option is the almighty all-inclusive route. While this may seem like a more expensive avenue to go down from the outset, it could prove economical overall if you plan on getting your money's worth while you're there.
Ideal for those that plan on spending a lot of time within the confines of their hotel, the all-inclusive route essentially includes all food and drink from the moment you check in. Think of it as the bottomless pit of dining options, a limitless smorgasbord of food and drink to have your fill at throughout your stay. If you do plan on indulging while you're away, the initial expense could prove to be a valuable investment.
This also usually extends to other facilities on-site at your hotel, such as gym use, on-site entertainment, and so on. However, it's worth noting that some things may be excluded from the price, such as certain brands of liquor, spa treatments etc.
Given that 18-30 holidays typically include external activities outside of the hotel with late starts and less focus on food, this option is probably less suitable to a party holiday and more suitable for those planning a relaxing stay.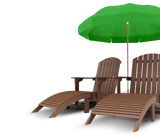 Compare cheap holidays to Kavos
When it comes to cutting the cost of your holiday, there are a number of ways you can limit the expense and help pad out your spending money.
In addition to package options, the timing of your booking can also be important. Booking up early can attract a lower rate than the same booking made just weeks later. If you know when and where you plan on going, the earlier you book, the better – you could bag yourself an early-bird rate in the process.
Conversely, waiting until the very last minute to book your trip could also result in a real bargain. Holiday companies often slash their prices if there are empty spaces as the date nears, which can be particularly handy if you're looking to make an off-the-cuff excursion. As a result, last-minute holidays to Kavos can be a real steal.
Finally, the most reliable way to shave a few quid off your holiday is the ever-reliable price comparison site. With a whole host of results in the click of a mouse or tap of a screen, comparing holidays with GoCompare can let you see – plain as day – just which price is cheapest and what option offers the best value for money.
By Martyn Grant