Let your problems disappear with a trip to Kefalonia
Unlike the popular neighbouring islands of Zante and Corfu, Kefalonia is often overlooked when it comes to holiday destinations in Greece – all of which makes it the perfect refuge for relaxation.
Key points
Booking a package holiday could well prove to be cheaper than booking up each element individually
Although initially more expensive, an all-inclusive holiday to Kefalonia could prove cost-effective in the long run
Comparing holidays is a quick and easy way to gauge holiday prices across the board and find a great deal
The largest of the Ionian Islands, Kefalonia is as close to postcard paradise you can get this side of dreaming. Untouched beaches, cloudless sky and rural beauty make Kefalonia a true haven for those seeking social escapism, and nirvana for anyone looking for a respite from reality.
Films buffs will also remember it as the setting for 2001 movie, Captain Corelli's Mandolin, starring Nicolas Cage and Penelope Cruz. While that film may have received mixed reviews, one thing that is unanimous is the overwhelmingly positive reviews of the island itself.
About Kefalonia
With highs of 29.9 degrees in the summer and a yearly average temp of 21.5 degrees C, Kefalonia has everything you could want from a holiday climate. Hot and sunny in the day, warm yet not uncomfortably so in the night, the island ticks a lot of boxes from a tourist perspective - complaints from tan chasers are few and far between.
Should the sunny heat of the Greek skyline conjure up an insatiable thirst, you're in luck - Kefalonia is also the home of the creatively named Kefalonian Beer. Available at most cafes, restaurants and bars on the island, a trip to Kefalonia wouldn't be complete without sampling the Hellenic beverage.
Did you know...?
Much of Kefalonia was flattened by an earthquake in 1953. The town of Fiskardo in the north was the only town to escape unscathed
Meanwhile, for those that aren't beer drinkers, fear not – you can easily skip the hops without issue. Kefalonia is renowned for its long history of wine making, including the world famous white, Robola.
In addition to these native delights, Kefalonia is also famous for its meat pies, or Kreatopita as they're known locally. These are essentially baked pastries, stuffed mutton, pork and beef and seasoned with onions, garlic and spices. They're also known to feature ingredients such as potatoes, rice and tomatoes. When washed down with one of the aforementioned beverages, this makes for the quintessential Kefalonian experience.
Where to go in Kefalonia
How are you with winding clifftop driving? Hopefully undaunted, because there a few essential stops to make on your tour of the rugged island.
Holidays to Argostoli, Kefalonia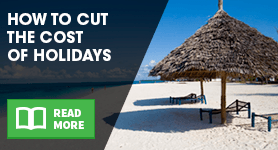 Despite its modest size, Kefalonia has a number of popular resorts. These include the busy port city of Argostoli – the island's primary hub and the historical gateway to Kefalonia. Argostoli boasts plenty of activities to keep you entertained, including a wealth of shops, museums and historical landmarks.
Meanwhile, the nightlife is also at its liveliest in Argostoli, with the variety of bars and clubs on hand allowing you to sip ouzo and sup Mythos into the early hours.
Holidays to Fiskardo, Kefalonia
Meanwhile, the town of Fiskardo on the northern coast offers a very different experience. A humble yet charming fishing village, Fiskardo boasts a rocky coastline complete with pebble beaches, ideal for seaside walks, while the lush greenery inland provides a grassy contrast. 
There's a reason this town is known as the St Tropez of Greece: both combine to offer an intimacy that makes Fiskardo the perfect location for a secluded getaway. A host of Hollywood stars agree, with celebrities such as Tom Hanks, Demi Moore and Jon Bon Jovi among the list of visitors.
Holidays to Skala, Kefalonia
Further south lies the serene village of Skala. If work and home life in the UK has you with your hands full, where better to empty them than the long stretch of Skala sands? With stunning views in all directions, this is the ideal spot for those with an empty to-do list. 
Local restaurants offer a taste of the region, with freshly caught fish a recurring dish of the day, along with the usual suspects of Greek staples. Best of all, there are still plenty of bars to enjoy a cocktail long past nightfall.
Types of holidays in Kefalonia
Despite the fact that this Greek island is often overlooked in favour of its more prominent and widely acclaimed competition, there are still a variety of travel agents that offer an equally varied amount of great deals on holidays to Kefalonia. Of these offers, two of the most popular options are the ever-popular package option and the almighty all inclusive.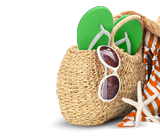 Package holidays to Kefalonia
Typically including flights, transfers and accommodation in the overall price, package holidays are a great way of taking the hassle out of the booking process and making your dream trip become a reality. Better still, booking up as a package deal can be surprisingly economical.
While you'd assume the convenience would translate into a higher cost than booking up each feature by yourself separately, the opposite is often the case. Travel agents commonly book up flights and hotels in bulk, garnering a higher discount that they're then free to pass on to the customer at their discretion. What's more, travel professionals are also eligible for industry deals that the general public aren't.
Perhaps best of all, booking a package deal through a travel agent also usually comes with ATOL and ABTA protection, keeping you covered should there be an issue along the way. With all your holiday needs neatly wrapped up in one convenient bundle, these holidays are aptly named and truly do provide the total package.
All-inclusive holidays to Kefalonia
Arguably the undisputed king of the stress-free holiday, the all-inclusive route is the ultimate in ensuring carefree relaxation. All inclusive gives you unlimited access to food and drink from the time you check in, allowing you to truly indulge 'til you've got your fill.
Whether you're in need of an extra coffee or two after a late night, or if you simply fancy going back for seconds come dinnertime, the world is your oyster - and those oysters are included in the price. It also allows you the freedom to chill out without having to worry about carrying cash with you, which can be a particularly useful perk at poolside.
While this does commonly include most food, drinks and on-site services within the hotel – such as gym use and so on – it's worth noting that there may be exceptions. As such, it may be worth asking before you settle in for a long spa treatment or begin free-pouring your own ouzo.
Compare cheap holidays to Kefalonia
When it comes to finding cheap Kefalonia holidays, timing is everything – a well planned booking can result in serious savings. If you know when and where you want to stay, an early booking can be a great way to shrink the holiday bill. Holiday prices have been known to steadily increase as time goes on, so the earlier you book, the better.
Having said that, last-minute holidays to Kefalonia can also be a total steal. Holiday companies often cut costs to fill unsold slots, so a late booking could see the dream ticket fall into your lap at a dream price. However, there's no guarantee that there'll be spaces available, so there's a definite element of risk to this. Nevertheless, it can be just the ticket for those looking to make an impromptu getaway.
Finally, the tried and tested route of the comparison site is money saving at its most basic. A simple search with GoCompare can help you find cheap holidays in Kefalonia instantly, and hopefully see you shave a few extra pounds off the price in seconds – it's that easy! Better still, you could discover somewhere new along the way. What are you waiting for?
By Martyn Grant