Discover fabulous holidays in sunny Koh Samui
From sandy beaches to stunning sunsets, Koh Samui has everything you need for a relaxing getaway. But don't wait around, compare holidays to find a great one for you.
Key points
There's a wealth of attractions and sight-seeing opportunities on Koh Samui
You could save money overall with a package or an all-inclusive holiday deal
Booking everything separately could also save you money. You just have to be mindful of your budget
The second-largest island in Thailand, Koh Samui can be found just off the east coast of Thailand's Kra Isthmus. Replete with an abundance of beaches, historical sites, all within an island that's a day's walk side-to-side, it's no wonder more and more people are booking their holidays to this gorgeous slice of paradise.
Holidays to Koh Samui
There are as many ways to experience Koh Samui as there are beaches on the island – by which we mean lots. You could get a package holiday, or an all-inclusive stay. You could book everything yourself and tailor your own personal experience. It's all up to you – but we've gathered some info to help you save time and money on your holiday to this Thai paradise.
Package holidays to Koh Samui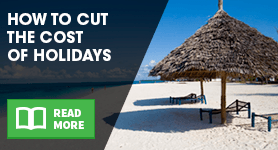 Getting to Koh Samui can be a bit of a challenge. You'll need to fly to Bangkok Airport, from which you can either take a Bangkok Airlines flight to the island, or get a ferry from Don Sak or Surat Thani.
Fortunately, a package holiday will include the cost of flights and accommodation in the booking price, so it's a good way of saving a bit of cash – and the hassle of booking your own flights and hotels. The downside is that you'd be restricted to those chosen by whichever operator you went with rather than being free to choose exactly when you want fly and where you want to stay.
There's still plenty to choose from in terms of package locations. You could stay in the Centara Villas, or the Six Senses resort (which we can't promise isn't haunted by Bruce Willis). Because you've only paid for flights and accommodation, the rest of your time is your own. 
As such, you have complete freedom to go and dine out in the central city, enjoying authentic Thai cuisine at Dining on the Rocks or 2 Fishes Samui (which serves more than just 2 fish dishes). You can enjoy a stroll at sunrise on Chaweng Beach, or marvel at the thousand-arm Kwan Im statue (which sadly only has 18 arms).
Koh Samui Holidays – all inclusive
An all-inclusive holiday covers the cost of flights, accommodation, meals, and even some entertainment. So, once it's booked, you can sit back and relax all the way to the beachfront hotel. This kind of holiday is best if all you want to do is enjoy mimosas on a sun-lounger all day – you can fill your boots to bursting at the breakfast buffet, and then sleep it off by the pool – after applying lots of factor 50 first.
You might find yourself a tad restricted by the mealtimes in your resort, but beyond this, you should be able to do as you please. Depending on which resort you stay in and which deal you've bought, you might find that some of the entertainment on offer is already paid for. So, although the initial outlay may seem expensive, you may find that you've saved money overall.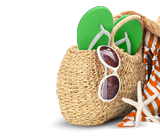 Plenty of resorts offer all-inclusive stays, such as Centara Villas, Chaweng Beach Resort, or the Mai Samui Beach Resort.
Cheap holidays to Koh Samui
If you prefer to do things all by yourself, you can book everything separately. If you book your flights and hotel early enough, you might just save a bucket of cash that you can put towards a snorkelling tour or a good night out. Airlines tend to offer their cheaper flights earlier, so it's worth booking well ahead in that respect. The same applies to hotels and cheaper room prices.
Although an all-inclusive or package deal doesn't prevent you from exploring Koh Samui, you may feel more at liberty to go wandering if you've booked everything else yourself.
Did you know...?
You can go diving with whale sharks – the biggest species of shark in the world – in Koh Samui
You could enjoy a guided tour through the Ang Thong Marine National Park. There's plenty to see if you snorkel or scuba dive at the park, but if you want truly world-class diving, then head over to Ko Pha-Ngan or Ko Tao.
If you feel like a tranquil stroll, and a cooling dip, you could visit the Na Muang Waterfalls, which rush down from the highest points on the island into secluded rock pools before heading onwards into the sea. For those who enjoy a brisker pace to their walking, you can hike the entire interior. Or you can rest your feet and use a scooter in some sections. Then, to top it all off, you can relax in a spa like the resort at Banyan Tree Koh Samui.
If you want to make your last night truly memorable, enjoy a drink and a meal in somewhere like the Air Bar or the Woobar – dine on delicious cuisine and take in some spectacular views as a gorgeous sunset washes the island in colours.
Top tips for cheap Koh Samui holidays
So, if you're eyeing up the sun-soaked holidays on this island paradise, our number-one tip to save you money and hassle on getting there is to compare! 
With our holiday comparison service, we can help you compare all types of holiday, including package and all-inclusive, as well as a variety of different hotels. On top of this, we can also help you get a good flight out there. Well, what are you waiting for? Get your beach clothes ready, bathe yourself in some factor 50, and get on outta here!
By Nick Dunn