Find your perfect holiday to Kos, Greece
If you're in need of some serious summer sun, and a lot of R&R, we've come up with some tips for holidays on the Greek island of Kos, so you can plan your ideal sun-soaked getaway.
Key points
A package holiday will only cover the cost of flights and accommodation – you'll need to pay for meals yourself
An all-inclusive holiday will include flights, accommodation, meals, and even some activities in its price
Kos offers numerous beaches and historical sites of interest, enough to suit every kind of traveller
People take holidays for all sorts of reasons: exploring places they've never been, experiencing cuisine they've never tasted. Some people go just to get away from it all. And some people go on holiday just Kos they can…
Holidays to Kos
The third-largest island in the Dodecanese chain, just off the coast of Turkey, Kos is home to over 20 beaches, stunning aquatic caves and plenty of historical sites.
Cheap holidays to Kos
One of the best bits of a holiday is forgetting all your worries for a while. If you're someone who likes to make things as organised as possible, it can be nice to give that responsibility to someone else for a time. This is where package holidays come in handy. You select the deal you want in the place you want to stay, and the travel agent does the rest.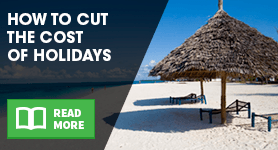 You can save a fair bit of money by doing this as well. Not only do travel agents have access to discounts that aren't available to Joe Public, but almost everything is included in one price. Your accommodation and transport are all sorted in one go. Less organisation to worry about is always a good thing. 
You'll still have to pay for your meals, which could be expensive, but that's a small price to pay for the freedom to dine wherever and whenever you please.
Package holidays in Kos can be enjoyed in resorts like Psalidi, with its practically untouched shingle beach. Just 20 minutes away is Therma Beach, which offers a natural jacuzzi in the form of a volcanic spring which bubbles up into a small pool ringed by boulders. The actual saying might be 'When in Rome…', but you can change it to 'When in Psalidi, do what the Koans do' and go in the evening – a dip in the pool under the light of the evening moon is a particularly magical experience.
Did you know...?
Ancient Greek doctor Hippocrates, known as the 'Father of Medicine', is rumoured to have been born on Kos
A package holiday takes care of flights and accommodation only, so you're free to go wherever you like and do whatever you please once you've checked in. You could take yourself off to the honey festival in Antimachia, for example. It's a half-hour drive away, but there's plenty of honey-flavoured delicacies to sample like loukoumades (doughnuts drenched in honey) or halvas (similar to semolina).
If that doesn't whet your appetite, you can simply sun yourself on the soft white sands of Mastichari Beach. Later in the evening, you can enjoy a pint or two at the Sunburnt Arms on Sokratous Street in Kos itself – hopefully without having to tend to your own…
All-inclusive holidays to Kos
If you'd prefer to have everything done for you, and all paid in one sum, you could go for an all-inclusive holiday instead. The price will include flights and accommodation, but also all your meals and possibly some entertainments and activities, depending on the resort. This means all you have to do is grab a sun-lounger, sit back and relax. Perfect.
Most of the towns in Kos offer all-inclusive resorts, such as the Kipriotis Panorama Hotel in Psalidi, or the Pelagos Suites Hotel in Lambi, or the grandly named Astir Odysseus in Tingaki. Although the initial outlay may seem expensive, with prices ranging from about £440 to over £800, you could save a lot of money with an all-inclusive stay. Then, with all the money you've saved, you can splash out on souvenirs, or trips to see the sights of Kos. You could view the archaeological excavations of Roman ruins, or the 14th-century fortress in the harbour.
Holidays to Kos Town
You might prefer to do things by yourself, and enjoy the freedom and independence a holiday can bring. You could compare hotels in Kos Town, from the luxurious Aqua Blu Boutique to the cheap and cheerful Afendoulis, and book a room as soon as it's available, practically guaranteeing a great price. 
Then find an ideal flight to and from (or, looking at the gorgeous beaches, maybe just to) Kos Airport, and then the island is yours to enjoy as you please.
You may even save money this way – you could book the flights and hotel rooms as soon as they're available, hopefully getting the cheapest tickets and room prices.
Top tips for a cheaper holiday
Our best advice for cheap holidays in Kos is to GoCompare them! We can help you compare the prices for all-inclusive and package holidays to Kos. We can also review the hotels in the area, and look up the cost of flights.
With our help, you could be sunning yourself in the Therma Beach hot pool, or enjoying a cheeky drink at the Sunburnt Arms in no time…
By Nick Dunn