Compare deals before you begin your holiday in the Lake District
Unleash your inner Wordsworth at Windermere with a holiday to the Lake District. Make sure you compare prices before you go and get your hol for a great price.
Key points
Hiking is a popular family activity in the Lake District
Many hotels, lodges and caravan parks here are dog-friendly
Bowness-on-Windermere, Ambleside and Keswick are popular towns with holidaymakers
"The loveliest spot man hath ever found." That's how William Wordsworth once described the Lake District. And we entirely agree. 
Located entirely in Cumbria, the staggering natural beauty of England's largest national park has inspired for centuries. It was the muse of the Lake Poets - Wordsworth, Coleridge and Southey. It was the setting for many of Beatrix Potter's Peter Rabbit tales. And it was the backdrop to Steve Coogan and Rob Brydon trading barbs and impressions in The Trip.  
The Lake District contains England's largest lake and highest peak, and is criss-crossed with hiking trails, glorious pubs and wonderful lodges. If you're looking to get back to nature in the UK, then you can't do better than holidays in the Lake District.  
Where to go and what to do in the Lake District  
The Lake District may be only 36 miles across and 40 miles long, but it packs in so much for visitors. Over 200 fell tops to climb, the deepest lake in England to sail, and country houses of some of the greatest writers in the English language. Looking for a base to explore the Lake District? Then consider Bowness-on-Windermere, Ambleside and Keswick.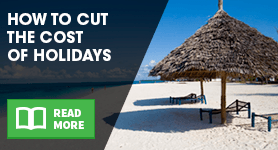 Wander lonely as a cloud - Lake District walking holidays 
Wordsworth started it with his Guide to the Lakes in 1810, before Alfred Wainwright expanded it with the Pictorial Guide to the Lakeland Fells from 1955. You come to the Lake District to walk its fells (hills) and gawp at its natural beauty. 
Most come to scramble up Scafell Pike (pronounced "Score-fell") but make the time to walk up Helvellyn, Blencathra, and Haystacks too. 
Consider staying in Hassness Country House, The Mortal Man or The Langdale Hotel for walks on your doorstop. Shop around and compare prices to find your perfect holiday in the Lake District. 
Fine dining in the Lake District - worthy of The Trip 
After a day in the fells you may want something hearty to restore you. And while there are many excellent pubs offering such fare, the Lake District is also home to some top-notch restaurants. These are worth the trip alone. So brush up on your Michael Caine impressions and head on a culinary adventure to Cartmel and Holbeck Ghyll at Windermere. Both featured in the first series of The Trip.    
Did you know...?
The Lake District became a UNESCO World Heritage Site in 2017
Adventure time in the Lake District 
Walking the fells isn't the only outdoor activity in the Lake District. Get out on the water sailing, or dive deep and visit the gnomes beneath Wastwater. You can even scale a mountain face with the UK's only via ferrata at Honister Slate Mine. 
Whether you're a thrill seeker or looking for fun Lake District family holidays, you'll find plenty to do in Cumbria. 
Lake District lodge holidays 
For the ultimate getaway, why not stay in a lodge in the Lake District? You might be getting back to nature in location, but it can be the height of luxury once inside one of these log cabins. Think hot tubs, wifi and underfloor heating. 
Consider Langdale View, Blelham Tarn or Riverside Lodge. In fact there are lots of lodges both within and around the national park. Perfect for self-catering and often dog-friendly, try a quick comparison to unearth your perfect log cabin in the Lake District. 
See also:
Trekking insurance
Water sports insurance
Caravan holidays in the Lake District  
Renting a caravan can be a cost-effective and relaxing way to stay in the Lake District. There are quite a few to choose from including Haven. You might also want to explore Wild Rose Park, White Cross Bay and Greenhowe. 
Many allow pets to stay, so if you're after Lake District holidays with dogs, then think about a caravan break. With plenty of options available, using a comparison site (why, hello there!) can help you find your perfect place at a perfect price.  
How to find cheap Lake District holidays 
Try to avoid peak times such as Easter and the summer holidays. Those fells aren't going anywhere and are worth exploring all year round. Otherwise try and book as far in advance as you can. Prices tend to go up over the time they're on sale. And squeeze in an online search to try and uncover some savings. 
By Sam Easterbrook