Ciao bella! Let's check out holidays in Lake Garda
Want to experience la dolce vita? Then you need to compare holidays to Lake Garda!
Key points
Verona is the nearest airport to Lake Garda
Most resorts are at the southern end of the lake
Trips to Venice and Milan are popular excursions from Lake Garda
Lake Garda (or Lago di Garda) is Italy's largest lake. It's also more popular, though less celebrated, than Lake Como. Visitors flock to Lake Garda for the stunning views, medieval castles, and unadulterated luxury beside the water. 
The Romans built villas and spas, the poets rhapsodised its beauty, and the vintners created world-beating wines, all around here. Find your perfect escape with a holiday to Lake Garda. 
What are the top destinations around Lake Garda? 
Long and thin, Lake Garda has its own microclimate, and the landscape and weather changes from tip to tip. Steep cliffs mark the northern end, which keep climbing to become the Dolomites. The towns here of Riva and Torbole are famed for their sailing and windsurfing. 
Towards the south it widens out and warms up. Here you'll find beautiful snug resort towns such as Sirmione, Desenzano and Salò.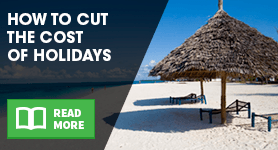 The charm of Lake Garda though is in exploring it. Ferries criss-cross the lake and combine with cycle routes and paths, to connect scenic villages. Pick a direction and tour the region in style. Expect great food, warm hospitality, and lots of lemons - Lake Garda is famous for them after all. 
Lake Garda holidays - all-inclusive style 
Why leave anything to chance? All-inclusive can be the most relaxing way to holiday. Arrange your flights, hotel, and transfers, as well as your food and drink at one fell swoop. 
Lake Garda has been a luxury destination for centuries, so you'll find historic hotels alongside more modern resorts here. Consider Parc Hotel, Hotel Leonardo Da Vinci and Hotel Royal Village. There's lots to choose from so search around and see what's out there for your ideal all-inclusive Lake Garda holiday. 
Package holidays to Lake Garda 
A package holiday can be a very convenient way to explore the glorious area around Lake Garda. Sort your hotel and flights for somewhere convenient and use it as your launch pad to luxury. Sample the cuisine, limoncello, and sulphur springs when and where you want.  
Lake Garda's nearest airport is in Verona, and many package holiday providers use Verona Villafranca Airport. Milan, Brescia and Venice are other popular options for Lake Garda flights. Try a quick comparison to see what savings you might make. 
Milan, Venice and Lake Garda holidays 
Lake Garda lies betwixt Milan and Venice. Some visitors combine a visit to Lake Garda with excursions to either the Fashion Capital of the World or La Serenissima. 
Milan is roughly two hours by car west of Lake Garda. You can reach Venice in one-and-a-half hours on the train from Desenzano on Lake Garda. 
If you're looking to see all the highlights of northern Italy then try a two or three-stop holiday. Shop around and see what's available if this sounds like your sort of holiday.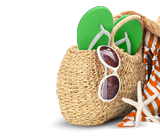 How to find cheap holidays to Lake Garda 
Lake Garda, in particular Sirmione, can be very crowded during the high summer. Think about a spring or late summer visit. Not only will you have a more relaxing time, but prices are likely to be lower too. Here's a few more things to consider: 
Prices tend to increase the longer a holiday is on sale - if you can, book far in advance to get a good price. 
However, if a holiday is close to going unsold, they can drop in price close to the time of departure - this can be a risky if rewarding way to find a holiday if you're flexible with where you go.  
Register for newsletters and research voucher codes for cheap Lake Garda holidays.
Find some time use a comparison site (yoo-hoo!) to uncover great deals of holidays to Lake Garda.  
By Sam Easterbrook