Compare deals for holidays to Las Vegas!
Thinking of a holiday to Vegas? Then compare prices and hopefully find the best deal before you head off.
Key points
Las Vegas is the entertainment as well as wedding capital of the world
Think about a layover in another US city to break up the 11-hour flight
The low season in Las Vegas is November to February
Viva Las Vegas turning day into night-time 
Turning night into daytime 
If you see it once 
You'll never be the same again 
Holidays to Las Vegas - Things to do 
What isn't there to do in Las Vegas? As the USA's entertainment and vacation capital, Las Vegas is precision engineered for good times. While gambling is still big here, the casinos are just part of the holiday fun...  
Catch a show 
First it was Frank Sinatra and the Rat Pack. Then Elvis and Liberace took it to the next level. Now it's the turn of popstars and EDM DJs. Las Vegas continues to attract some of music's biggest acts with spectacular residencies.
Expect the likes of Celine Dion, Elton John and Lady Gaga, alongside magic and circus shows and whatever you class The Blue Man Group as. 
Get married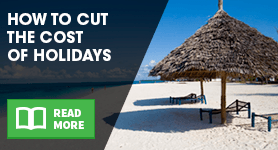 Las Vegas is the wedding capital of the world. A quarter of a million people get married every year here - that's around 300 ceremonies a day. And it's not just folks stumbling out of the casino to get married by Elvis. Luxury weddings, desert weddings, drive-thru weddings – however you want to get hitched you can. Many tour operators offer wedding packages for British visitors, so shop around and explore prices. 
Gambling, casinos and gaming 
One-armed bandits and roulettes wheels, craps and blackjack – however you want to gamble, Las Vegas will offer it. And the mega-casinos of Vegas are like nowhere else on earth. The glitz, the glamour, the neon! Think Caesars Palace, Bellagio, and The Venetian. 
If you're going to gamble while in Vegas, and nine out of ten visitors will, here's a few things to consider: 
Set yourself a limit and stick to it
The 'house edge' in most games mean the casino tends to win 
Downtown casinos tend to offer better odds than the glamour ones on the Strip 
If you're gambling, the casino will give you drinks, but remember to still tip the waiter or waitress  
Tastes are changing though, with younger visitors attracted to video games and experiences rather than gambling. The casinos have reacted to this with Level Up at the MGM Grand a particular highlight. Other cool things to do here include: 
Dig This Vegas – where you drive a bulldozer around 
Sky Combat Ace – fly a stunt plane and have an aerial battle - somehow with no experience necessary  
Speedvegas – head here if you've ever wanted to put a Ferrari through its paces on a custom track  
After something more chill but no less awesome? How about the Pinball Hall of Fame, Kiss-themed mini golf, and the gondola rides at The Venetian (which are on the second floor!)?
Top level sport 
Boxing and NASCAR racing have been the staples of the sports scene in Las Vegas for decades, attracting fans from around the world. And now some of the major US sports are moving here too. The Vegas Golden Knights became the first new NHL ice hockey team for nearly 20 years when they began playing in 2017. And the Oakland Raiders of the NFL will become the Las Vegas Raiders in 2020, as American Football comes to Nevada.  
Day trips and excursions around Las Vegas 
It's easy to forget the there's a whole host of things to do outside the city. One of the most popular is the Grand Canyon. Grand Canyon West, with the Skywalk is about 100 miles from Las Vegas. Yet the South Rim, famous from all the pictures, is more like 300 miles. Hey, it's a big canyon! 
See also:
Flights to Las Vegas
Las Vegas airport transfers
A coach trip to the South Rim is likely to involve four hours there and four hours back. Expect to pay in the region of $100 to $150. The other option is to go by air, with many operators offering flights or helicopter tours. Prices vary depending on if you land or not at the Grand Canyon: it can range from $150 to $400. Still it's a pretty spectacular way to see one of great natural wonders of the world.   
A lot closer to Las Vegas and no less dramatic is the Hoover Dam. A 45-minute drive from the Strip, this huge structure has a visitor centre and tours of the power plant. And if you walk over it you'll be in Arizona, if you like ticking off US states you've been to. 
Las Vegas package holidays 
Why not save your dollars for the poker table by booking your flights and hotel together? A package holiday can take the stress out of sorting everything out yourself and can be money-saver too. 
First decide whether you want to stopover or fly direct into McCarran International Airport. And then pick where you want to stay. Las Vegas does everything from kitschy hotels to mega-opulence. If you're after extreme luxury then explore the Bellagio, Wynn Las Vegas, and The Cosmopolitan. After something a little different? Try Hard Rock Hotel, Excalibur and New York, New York. A simple comparison can help you find the right Las Vegas holiday for you.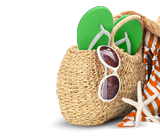 New York and Las Vegas holidays  
Talking of New York, it's a popular layover city with British travellers. A direct flight to Las Vegas from the UK can be up to 11 hours long after all. If this sounds too much to handle, then consider stopping over in New York for a few days. 
These dual-centre holidays are offered by holiday companies or can be organised independently. Whichever way you want to get there, make sure you search and compare.  
How to find cheap Las Vegas holidays 
The party never really stops in Las Vegas. Yet it does have a low season, and it's between November and February (excluding New Year's Eve). The pool bars tend to close then and you're unlikely to see people sunbathing at the Mandalay Bay Beach. It can get a little chilly. But everything else continues. 
If you're trying to do Las Vegas on the cheap, consider coming in winter. And book well in advance. That's not just for lower hotel prices but also some of the top restaurants and experiences here. 
Finally, try to fit in an online comparison before you book. You might be surprised at the savings you could make. 
By Sam Easterbrook