Ola! Combine the beach and city living with Lisbon holidays
We'll give you a few clues – it's hilly; has a huge river and a big bridge to match; trams, artistic graffiti and the largest indoor aquarium in Europe. Of course, we'll be looking at holidays to Lisbon!
Key points
Popular things to do in Lisbon include Lisbon Zoo, visiting Belem, Monsanto Forest Park and Terreiro do Paco. There's also lots of golf courses and beaches for you to get your daily dose of sun
The best time to visit Lisbon is between March and June, or September to October, to enjoy the warm weather and minimal crowds
Try to be flexible with your travel plans and compare Lisbon holidays to snap up a good deal
Lisbon is the capital of Portugal and is located among seven hills (so maybe skip packing the stilettos) and on the banks of the River Tagus.  
You can catch a tram, view Lisbon's street art, or visit a gallery, relax at the beach or visit the street markets.  
With plenty to do, you'll be raring to go on holiday to Lisbon. But what are your options?  
Let's compare Lisbon holidays 
With lots of flights between Lisbon and the UK and boatloads of hotels to suit every budget, you can easily get befuddled by all the options.  
To help you untangle your trams and tours, beaches and bric-a-brac, we've put together some handy info. Read on to narrow down your holidays to Lisbon shortlist and see which option suits you best.  
Cheap holidays to Lisbon 
Lisbon is a great city to visit even if you're on a budget!  
There are plenty of budget hotels and B&Bs in Lisbon, and there are a few tricks you can deploy to get the most out of you budget.  
We suggest avoiding the peak holiday season, and be flexible with where you'd like to stay and when you'd like to go.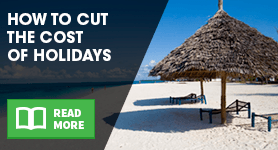 Work out the most suitable board basis (we'll explain what this is in a mo), and double-check the flight and accommodation details before you book, to make sure you're happy with them.  
You may also find that booking early (or late if you're a risk taker) could help you save a few pounds too.  
But our number-one tip for saving money on your Lisbon holiday is to shop around to find the best deals. No surprises there then! 
Holidays to Lisbon's coast 
Lisbon has coastline along the Tagus river, so there's plenty of water sports on offer and lots of beaches to enjoy.
Popular coastal destinations include Cascais, Ericeira, Costa Da Caparica and Sintra. If you want the sea without the sand, take a look at Oeiras Ocean Pool.  
For surfing, pop over to the World Surfing Reserve in Ericeira. Or if you want to take a boat trip, there's plenty to choose from on Lisbon's coast. There's also a variety of water sports available on most beaches, so knock yourselves out (not literally) with jet-skis and banana boat rides. 
Remember to make sure your travel insurance includes cover for water sports if you plan to unleash your adventurous side.  
Package holidays to Lisbon 
A package holiday is a convenient way to keep track of the total cost of your trip and your Lisbon holiday details.  
Your flights, accommodation and sometimes even your airport transfers are combined into one price so you can easily see the full cost. 
It tends to be a bit cheaper when you book a package holiday, but shop around to see what works out best for your budget and your circumstances.  
All-inclusive Lisbon holidays 
Don't know what it means when you see 'all-inclusive holiday'? Well, it's just holiday jargon to describe what meals are included in the cost of your Lisbon holiday.  
With an all-inclusive holiday, you get breakfast, lunch and dinner included in the cost of your accommodation. Some hotels even provide a range of drinks and snacks too.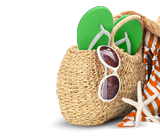 Aside from all-inclusive, other board types you can get for holidays in Lisbon are: 
Half-board – Breakfast and an evening meal 
B&B – Bed and breakfast 
Room-only – No meals, just the room 
Self-catering – Your room will have kitchen facilities so you can make your own meals 
All-inclusive tends to be the most expensive holiday option, but room-only could be potentially expensive too, depending on the costs of the local eateries.  
There are plenty of cafés, restaurants and bars in Lisbon, so you won't be stuck trying to find somewhere to eat or drink. Weigh up the average costs of a meal in Lisbon vs the cost of your preferred board type to see which is more budget-friendly.  
Lisbon golf holidays 
Love golf? Then Lisbon is the holiday destination for you! Here's a few of Lisbon's golf courses to pique your interest.  
Golf do Estoril is just three minutes away from Estoril beach, restaurants, hotels and casinos, and has hosted a long list of famous golfers.  
The Paço do Lumiar golf course is right in the centre of Lisbon and has an onsite clubhouse, with a restaurant and shop.  
See also:
Flights to Lisbon
Lisbon airport transfers
One of the prettiest courses has got to be Praia del Rey, which winds through pine forests, sand dunes and along the coast, with views of the Berlenga Islands.  
Best times to go to Lisbon 
The best times to go on holiday to Lisbon are between March and June or September to October. By doing this, you can benefit from the great weather without the usual crowds, and the children will be in school for the most part.  
July and August are the busiest months in Lisbon, especially on the beaches. This is because the weather is at its hottest and the rainfall at a minimum, so it's ideal sunbathing weather and it's also the school holidays.  
Winter in Lisbon is fairly warm compared to in the UK, but the weather can be unpredictable.  
Things to do in Lisbon  
One of the top locations in Lisbon is the Terreiro do Paco. This is a large square surrounded by fancy buildings and the Tagus River. It's a regal-looking location and a great spot for some holiday snaps.  
The National Coach Museum is also worth a visit, with its displays of royal vehicles.  
Did you know...?
Lisbon's got its own Christ the Redeemer statue, like the one in Rio de Janeiro
For a bit of nature, visit Oceanario de Lisboa to see all sorts of sea creatures like jellyfish, penguins, seals, sharks and manta rays. The contemporary Parque das Nacoes, where the Oceanarium is situated, is also worth a look around too while you're there. 
Lisbon Zoo is another nature attraction, with a huge range of endangered and well-loved animals, it's a good family day out.  
Oh, didn't we mention the stand-up cable car? You can view the zoo from an eagle's perspective on a 20-minute cable car ride for two that you stand up in. We've certainly never seen anything like it before!  
Here's a list of a few more must-see stops while you're on holiday in Lisbon: 
Belem 

The Vasco da Gama Bridge 
National Azulejo Museum 
Carmo Archaeological Museum 
Monsanto Forest Park 
Quinta da Regaleira 
Jardim da Estrela 
Getting a traditional Pasteis de Nata is also a must. If you like custard, and you like tarts, then Lisbon is the place to get a soft and sweet custard tart. Try one at Antiga Confeitaria de Belem for the ultimate Pasteis de Nata experience.  
Whatever your plans are once you get there, compare Lisbon holidays to see if you can find your ideal holiday for a cheaper price – you never know until you try and you could find somewhere unexpected in Lisbon that you'd like to visit.  
Tchau! 
By Amy Smith