Compare holidays to Magaluf and find a great deal
Looking for a cheap holiday in the sun? We know you'll just 'luf' the opportunity to head over to Magaluf for a sunny getaway!
Key points
Magaluf is shedding its boozy reputation and marketing its more family-friendly side
You can enjoy an all-inclusive or package holiday in plenty of hotels in the resort
In June 2018, there's one five-star hotel in Magaluf
If your idea of a perfect time away is cheap, cheerful, with a side order of booze, beaches and bar crawls, Magaluf is the destination for you. It's one of the cheapest, hippest and most vibrant holiday resorts of recent years. 
So, if you're planning on enjoying a relaxing, peaceful holiday in which all your cares soak into the sand, it may be best to look away now… 
Cheap holidays to Magaluf 
Situated on the island of Majorca, Magaluf is famed as a cheap package holiday resort. Magaluf holidays tend to be marketed towards the 18-30 crowd. 
The resort has a world-famous nightclub scene, concentrated in the Punta Balena strip, which has attracted DJs like David Guetta and Calvin Harris. 
Package holidays to Magaluf 
On the face of it, a package holiday is a simple affair: the travel arrangements are included in the price of the hotel room. This tends to make for a cheaper and more convenient holiday experience – if you're paying one sum for flights and accommodation, you don't have to worry about trying to compare flights and paying as much for them as you might for the hotel room. 
However, it does mean you'll be restricted to those flights chosen by the operators, and they may not automatically be the cheapest flights.  
Did you know...?
Black Lizard Island is 400m from the main beachfront, and is home to a large population of – wait for it – black lizards. A popular challenge among holidaymakers is to swim out to it.
That said, overall it's likely to be quite a cheap option for your summer getaway. So, if you're raring to hit the beach in Magaluf, you could look into places like Samos Hotel, only 250m from the beach. Or the Barracuda – slightly closer to the beach, but its adults-only policy means there won't be any kids screaming that they've dropped their ice-creams...
Alternatively, you could try the Florida Hotel (also adults-only) and its midday BBQ and buffet. It's a brief hop over to the nearest golf course as well, so if you're up for a leisurely walk in some greenery, this might be the hotel for you. 
A package holiday may not include any meals in its price, so do be careful when looking into that as you may end up in a room-only resort. 
All-inclusive holidays to Magaluf 
More expensive upfront, an all-inclusive holiday will cover the cost of meals in the price of the accommodation and flights. Some resorts will even throw in drinks by the pool, and – if you're really lucky – the price of some of the resort's entertainment as well. 
Magaluf is packed with all-inclusive resorts, such as the Sol-Katmandu, which offers free access to the Katmandu theme park during your stay. You could also head for the BH Mallorca hotel, which has hosted such illustrious artists as David Guetta, Tiesto and Craig David.  
Other holidays in Magaluf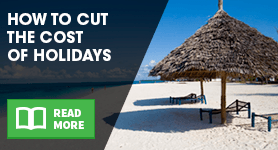 If you're not interested in the Club 18-30 scene, there are plenty of other things to do in Magaluf. Plenty of places have their own waterparks for the kids (and, let's be honest, the adults), and there are plenty of golf courses nearby for those into the swing. The resort is trying to increase its family-holiday traffic and crack down on the boozy Brits that have sullied its reputation. 
There's even a 5-star hotel at the resort now, the Zafiro Palace Palmanova. Although there's no universal agreement on the definition of star ratings for hotels, the consensus is that the more stars a hotel has (up to the general maximum of 5), the better it is in terms of amenities, quality of service and so on. So, if you want a luxury holiday in the sun, this might just be the place to go! 
For those looking to do more than lounge by the pool or tan at the beach, there are plenty of family-friendly activities around and about. There are two big theme parks: the Katmandu Park and the Western Water Park – both kid-friendly. 
If your tastes tend towards the fine arts, you could enjoy a visit to the Es Baulard Museum & Art Gallery, located about 11 miles from Magaluf. Or, if you've always wanted to take a peek beneath the waves, then there's a scuba diving school in Palma Nova. 
Top tips for a cheap holiday to Magaluf 
Whether you're after an all-inclusive tanning sesh by the pool, or a 5-star stay, we think the best way of finding the right holiday for you is to compare them! We can help you compare holidays by resort type, holiday type, star rating, and many other options besides. 
So, what are you waiting for? Your sun-soaked sojourn awaits. We're sure you'll 'luf' it… 
By Nick Dunn