Go Balearic with a cheap holiday to Majorca!
Much like neighbouring islands Ibiza and Menorca, Majorca is a hugely popular holiday destination among Brits for both chilled summer holidays and fun party times alike. Start by comparing Majorca holiday deals to find a great price for your trip.
Key points
Booking up in advance can result in an early-bird rate that's easier on the bank balance than the same booking made just weeks later on
A last-minute booking could also be a very opportunistic purchase, and result in a real bargain for those looking to make a spontaneous excursion
Comparing holiday prices with GoCompare is a simple way to gauge the general cost of Majorca holidays. And it can also quickly highlight the lowest prices available
The biggest of the Balearic Islands, the Mediterranean hotspot is undeniably versatile. It offers everything from PG-rated, family-friendly fun in the sun to sundown hedonism soaked in fluorescent alcopops. Majorca was even used as the setting for the 2018 series of ITV's Love Island. Whether that's a deterrent or a draw for the island depends on the individual, but still... 
Nevertheless, with a list of attractions that ranges from Roman castles and ancient amphitheaters to boat parties and one of the biggest nightclubs in Europe, it's fair to say that Majorca is a diverse land. So, without further ado, let's take a virtual stroll through the sunny Majorcan sands and take a look what this Balearic utopia has to offer. 
Holidays in Majorca 
Package holidays to Majorca are an eternally popular option, with the added convenience of typically including flights, transfers and accommodation a huge selling point. The high volume of resorts and hotels makes for a competitive business environment, and all-inclusive holidays to Majorca are also quite common and relatively affordable to boot.
Perhaps one of the finest attributes of Majorca is the sheer variety of the island. Whether you're looking to unwind on the untouched sands of a secluded beach, or hoping to drink sambuca like tomorrow's the end of the world, Majorca has an answer to every call. 
Family holidays to Majorca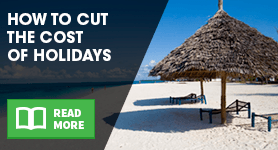 Found in the north-east of Majorca, Alcudia is a popular location for family holidays in Majorca. With glistening, blue waters that delicately comb the fine sands of the shore, this beachside location is perfect for fun in the sun, whatever the age. Holidaymakers, young and old, are free to indulge in a wide variety of beach activities, from paddle boats to paragliding. Meanwhile, Alcudia is rife with history and even boasts the smallest Roman amphitheater in Spain, adding a unique element of culture, history and intrigue to every turn.
If Alcudia isn't quite action packed enough for you, the east coast town of Sa Coma is the perfect solution for upgrading to a livelier Majorca family holiday. The location itself was specifically designed in the 1980s as a family resort town, meaning most amenities are within close proximity. Better still, most restaurants offer a kids' menu and there are plenty of activities to keep youngsters entertained, from pedalo rides and mini golf to a safari zoo and go-karting. 
Resting on the scale somewhere in-between the two is the fishing town of Cala Bona (also on the east coast). Maintaining its native charm while still offering enough to attract the tourist crowd, this humble settlement has become a firm favourite among Brits. With a number of beaches divided by natural rocky coves, the town isn't short on sandy hotspots to soak up the sun and indulge in watery fun. Meanwhile, Sa Coma and Porto Cristo lie just south, should you fancy a day trip or a mid-holiday change of scenery. 
Did you know...?
Majorca hosts a variety of festivals across the island, ranging from the classically infused Festival de Polleca, to the dance-orientated Mallorca Live Festival. The former has been an annual tradition since 1962, while the latter has only been running for a couple of years. However, Mallorca Live is quickly becoming one of the most exciting events in the Majorca music calendar
Party holidays to Majorca 
If nocturnal activities are more your cup of Long Island iced tea, fear not – the fun times in Majorca aren't restricted to just the daytime. 
Palma – the capital of Majorca – offers an eclectic array of bars and clubs that will satiate the appetites of all manner of party animals. The marina offers a buzzing atmosphere during the summertime, while the variety of bars that line the streets ranges from laid-back café bars and jazz rooms to fancy wine bars and beach clubs. Meanwhile, the Santorini club (formerly Pacha) offers three floors of fun on Palma's seaside promenade that will keep you entertained late into the early morning. 
The crown jewel of Majorca nightlife is, without doubt, the lively town of Magaluf. Almost legendary on British soil for its reputation among the 18-30 crowd, it's no surprise that Magaluf is a top destination among clubbers, thrill-seekers and party-goers. 
While the town's party scene has taken a bit of a hit since noise restrictions came into play in 2017, the iconic party destination shows no sign of slowing down, boosted by the reopening of the legendary BCM club in the summer of 2018. If lie-ins, late nights and wild parties are your idea of a good time, Magaluf is guaranteed to deliver a glass full of fun and a shot full of thrills to chase.
Couples' holidays to Majorca 
Majorca is also the ideal location for honeymooners or those seeking a romantic getaway. There are numerous parts of the island tailor made for intimate privacy, boasting numerous adult-only resorts in Majorca that offer everything you could ask for from a romantic getaway.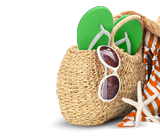 The stunning resort of Cap Rocat in Cala Blava is an immediate standout – visually stunning and with enough personality to come to life on its own. Set in a secluded area of Palma Bay, the resort itself is sat perched on a cliff, embedded in the scenery while overlooking the turquoise sea. Despite being a former military fortress, the only orders you can expect here are the orders of "same again" at the cocktail bar. At ease, soldier. 
Similarly, the idyllic landscape of Canyamel hides the concealed nirvana that is Can Simoneta. Set atop a cliff with its own private rocky cove and a nearby beach, this former monks' retreat has transitioned into a haven for all, and is the perfect sanctuary for couples in need of some alone time. What's more, Canyamel also boasts around 100 tennis courts and a spectacular golf course for those with a sporty inclination. Game on! 
If relaxation really is the theme of the holiday, the quaint village of Ses Salines in the south-east ticks a lot of boxes on the holiday checklist. With the stunning golden sands of Es Trenc beach lining its shores, this location is perfect for romantic walks, peaceful excursions or lazy days in the sun. Meanwhile, the resort of Font Santa offers thermal spa facilities, the only resort in Majorca to do so. If sunny days filled with jacuzzies, natural hot springs and outdoor pools don't check the R&R box with gleeful gusto, nothing will. 
Where can I find the cheapest holidays to Majorca? 
Finding cheap holidays to Majorca can be a lot easier than you may think. Something as simple as booking up early can see you make a decent saving on the overall cost of your trip, whether it's Majorca package holidays, all-inclusive Majorca holidays or villa holidays. 
Holiday prices tend to rise gradually as the weeks and months progress, so getting in early with an advanced booking can be a wise move, particularly if you know when and where you want to go. 
On the complete other end of the scale, last-minute holidays to Majorca can be just as rewarding and, in some cases, even more so. Travel agencies often cut the costs of their holidays if spaces remain unsold, so a late booking could well see you walk (or jet) away with a colossal bargain. 
While it can be a gamble to leave it until late in the day and you do risk limiting your options, you could strike gold on genuine luxury Majorca holidays. This approach is particularly useful for smaller groups and couples looking to make a spontaneous getaway. 
Finally, whether you're an early bird or late to the party, it's always useful to compare holidays to Majorca before parting with your cash. A simple fly-by visit of the GoCompare holiday page can instantly highlight some bargain prices, while simultaneously illuminating other great holiday options you may have overlooked in the process.  
By Martyn Grant