Fancy a holiday to the Maldives? Get a great deal by comparing prices!
Sun, sea, sand, and nothing but unspoilt views for miles around. Does this sound idyllic to you? Then compare deals before popping over to the Maldives for an unbeatable holiday experience.
Key points
The price of your holidays will vary based on whether you are getting an all-inclusive holiday, a package deal, or buying everything separately.
If you're feeling adventurous, there are lots of different types of water sports to try in the Maldives. So if you ever fancied snorkelling or scuba diving, this is the ideal trip for you.
The Maldives has a lot of activities for all the family – including crab racing for the kids.
A large archipelago in the Indian Ocean, the Maldives has been a prime holiday location since the 1970s. It's made up of 26 coral atolls, which means it's a wonderful place for scuba diving holidays – but its pristine beaches make it a prime location for relaxing beneath the warming sun. 
So, if you're planning a romantic honeymoon, or even just a relaxing holiday in the sun, let us help you get there. 
All the following deets and ballpark prices were correct in summer 2018. 
Holidays to the Maldives 
Most of the visitors to the Maldives go for one of two reasons: water sports and beach holidays. The islands are a hub for diving, snorkeling, windsurfing and kite boarding. Most of them are ring-shaped coral reefs supporting small islands, and none of the islands are longer than eight kilometres. 
This makes for some excellent diving experiences, with many island resorts having their own reefs practically on the doorstep. Just imagine stepping out your front door and being greeted by all the colourful life that a reef supports… 
What about cheap Maldives holidays?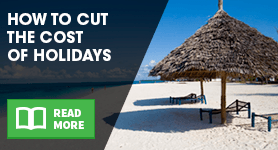 Getting to the Maldives may sadly be quite expensive. A flight there and back could cost as much as £800, just for an economy seat. 
Most of the flight operators, like Emirates or Qatar Airways, will stop over at their respective hubs in Dubai or Doha before continuing on. So, while an economy flight might not be the most comfortable, you won't have to endure it for too long a stretch at a time. 
Hotels on the islands can also be very expensive, with some of the cheapest coming in at £200 per night. You might be better off looking into the hostels on the islands, with the cheaper ones priced at around £30 per night. 
All-inclusive holidays to the Maldives 
An all-inclusive holiday will take care of paying for your accommodation, your flights, your meals, and even some drinks and entertainment, by combining it all into one payment. So, if all you want to do is relax by the pool, occasionally being disturbed by a waiter with a fresh round of drinks, and maybe dragging yourself away from the sunshine to have lunch or dinner, this is the holiday deal for you. 
In the Maldives, however, such deals don't usually come cheap. Seven nights in a hotel could be as much as £1,700 or more, depending on the resort, and on how close to your chosen holiday date you actually book. It might be worth saving up for this one.
But if you do choose an all-inclusive deal, you can find them all over the archipelago. The Olhuveli Beach & Spa Resort is on the South Male Atoll, for example, and boasts a wide range of leisure facilities and a variety of dining options. You might also want to look at the Sun Aqua Vilu Reef, situated on the South Nilandhe Atoll, with its 24-hour room service, spa, and weekly karaoke nights. Whether you bust out some Reef or some Aqua is up to you.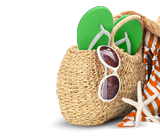 Maldives package holidays 
Although an all-inclusive deal doesn't stop you exploring outside your hotel, you may still feel a bit restricted by it. If so, maybe consider a package holiday instead. 
Flights and accommodation are still combined into the same price, but everything else is up to you, allowing you a certain amount of flexible control over the spending on things like meals, drinks and souvenirs (you'll want to make sure you get a lousy t-shirt, because without a lousy t-shirt, can you really say you've been on holiday?). 
Depending on which resort you go to and when you book the holiday, the price could vary considerably. You may be looking at closer to £3,000 or £4,000 for a seven-night full-board stay, for example. Which travel operator you book with can also affect the price: you could be looking at only £1,300 for your package holiday if you're shrewd.  
You can find cheap package holiday resorts on Kudafashi on the Raa Atoll, or on Kurumba on the North Male Atoll. Furanafushi is home to the Sheraton resort, and you can find the Adaaran Prestige Vadoo on the South Male Atoll.  
Did you know...?
The Maldives is made up of a whopping 1,192 islands, but only 200 are inhabited
DIY holidays in the Maldives 
If the above options don't appeal to you for whatever reason, it's always worth looking into pricing everything individually. You might just be able to land yourself the cheapest flights, and a time that suits you over one chosen by a travel operator. You may also have a wider choice of accommodation.  
If you book it at the right time, you could end up only paying £600 for your return flight to the Maldives – assuming you want to return! The total overall cost might end up fairly similar to that of a package holiday, however: there are quite a few hotels with costs approaching £100 or £200 per night, so anything longer than a week could make a package or all-inclusive deal the cheapest way of paying. 
Whichever way you choose to pay, you won't be stumped for things to do in the Maldives. Other than relaxing on the beach, soaking up the sun, it's water sports that most tourists enjoy in the Maldives. Because the archipelago is built on coral atolls, almost every resort has its own reef to explore by snorkelling or diving. If you're feeling particularly brave, you could even go swimming with sharks!  
If you don't fancy seeing the wildlife up close and personal, you can easily stay above the water. You can jet ski or kayak, or go water-skiing (careful you don't jump the shark though). In the right resort, you could view the reefs from above by going parasailing. Kids might enjoy the prospect of banana-boat or fun-tube riding as well.  
If you feel like cooking your own meal, you could go one step further and catch it as well. The abundance of reefs leads to some interesting fishing opportunities for serious anglers, and the tranquil waters around the islands are a perfect place in which to relax. 
For those who want nothing more than to chill out and let their troubles wash away, many of the resorts have their own spas. Alongside conventional treatments made with locally sourced ingredients, holidaymakers can also enjoy a therapy designed to treat jet-lag. On top of this, Ayurvedic yoga and meditation can also be undertaken if you feel the need for some spiritual realignment while on holiday.  
What is there for the little 'uns to do in the Maldives while not banana-boating? Well, there's plenty to distract your little tearaways while you relax on the beach. Crab racing is sure to be a popular activity as your kids cheer on their allotted crab. If they want to see the underwater wildlife up close, they can take an underwater submarine and see the dolphins and whales in their natural habitat.  
Then, once you've had your fill of fun activities, you can fill your boots with local cuisine. But if you don't like fish, you may want to reconsider your holiday destination: the Maldivians frequently eat fish for, or as part of, every meal of the day. For breakfast, you might enjoy 'mas huni' – a mashed tuna fish mixed with grated coconut, onions, chilli and lime. A far cry from the traditional British fry-up, but when in Rome…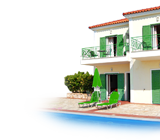 At other times of the day, you may want to try 'bajiyaa', cone-shaped pastries filled with tuna, onions, chilli, ginger and lemongrass, over which the pastry is folded to make a samosa-like snack. You may also encounter 'gulha', which are fish balls made of a mix of smoked tuna ('valhoamas'), chilli, ginger, lime, onions, then encased in a dough made from grated coconut, flour and water. This is then shallow fried. 
But it's not all fish and chilli. Some of the islands are large and lush enough to grow vegetables like sweet potato, or breadfruit. The latter can be found in some of the island's curries, where it's known as 'babukeylu hithi'. The main carbohydrate in the diet is rice, imported from elsewhere.   
Tips for a cheap holiday in the Maldives 
If you're tempted by the prospect of a week of sun, sea and sand, then we don't blame you. Getting there may take some saving up, but you can always compare your holidays in the Maldives with us. That way, we can hopefully save you money by automatically showing the latest deals. We're crossing our fingers that you bag yourself a tropical bargain! 
By Nick Dunn