Find a holiday to Malta at a great price
Sandy beaches and Roman ruins make for a mesmerising Mediterranean holiday on Malta. If that takes your fancy, compare deals to find a great price.
Key points
The price of the holiday will vary depending on what type of holiday you want and how far ahead you book it
Several Maltese resorts offer all-inclusive or package deals
There are lots of natural and historical wonders to visit. When you book your Maltese holiday, allow plenty of time to take these in, but also to relax!
A Mediterranean archipelago, Malta has everything you could want for your holiday – whether it's an all-inclusive hotel in which to relax, or a B&B from which you can explore the islands. But with so much to do, it's worth using our guide to figure out the right kind of holiday for you. 
Holidays in Malta 
If it's a sun-soaked getaway or a cultural holiday in Roman ruins you're after, then Malta is a Mediterranean must-see. Situated just off the coast of Sicily, it's a collection of three inhabited islands – Malta, Gozo and Comino. There are a few others that are uninhabited, but the big three are where all the action happens. 
Cheap holidays to Malta 
Going on holiday should be a relaxing experience. Your worries can be washed away in the waves at the beach, and you'll come back feeling refreshed. But they can also be expensive, which might detract from how relaxing it could be. 
Fortunately, there are several ways of getting as cheap a holiday in Malta in possible: you could book a package holiday, an all-inclusive experience, or tailor everything to your own requirements far enough in advance to take advantage of cheap deals.
The following details and rough prices were correct in summer 2018. 
Package holidays to Malta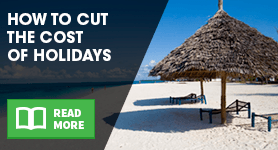 Package holidays combine the price of accommodation and flights into one payment. Convenient, simple, and once you've chosen where to stay, you'll get appropriate flights with it. Depending on the operator, you can get a package holiday to Malta for around £300 for two guests for 3-4 nights. Some flights to Malta are £300 on their own, so this is definitely a bargain worth looking into! 
Package holidays in Malta are available in resorts like the be.Hotel, the Corinthia Palace Hotel and the Grand Hotel Excelsior.  
All-inclusive holidays to Malta 
An all-inclusive holiday includes flights, accommodation, meals, sometimes drinks, and sometimes even access to some of the entertainment in one payment. Upfront, this is likely to seem expensive. But overall, it could just save you money – if everything's paid for ahead of time, you don't have to worry about spending anything while you're there. You can just sit back, relax, and enjoy 'free' drinks by the pool. 
Coming in at an average price of about £700 for seven nights for two guests, an all-inclusive holiday to Malta can be enjoyed at places like the Dolmen hotel, the Qawra Palace or the Ramla Bay Resort.  
Cheap Malta holidays 
If you prefer to tailor your holiday to yourself, you can pay for each section individually. This means you're not tied in to a small selection of resorts, and you can fly at your own leisure at a time of your choosing. While this may make the overall cost more expensive than, say, a package holiday, you would enjoy complete freedom over every aspect of the holiday instead of feeling restricted.  
Did you know...?
Malta has been used as a filming location for Gladiator, Troy and Game of Thrones
Book your flight far enough in advance, and you can get a single flight to Malta for less than £200. Coming back will make the journey more expensive (and frankly we're not sure it's worth it), sadly. But if you have an expensive flight you could save elsewhere by staying in a hostel for around £15 per night, as opposed to a hotel that might cost more like £90-£120. 
Plus, if you pick things individually, you don't have to worry about staying in the hotel for your meals – you have more freedom to go and explore the cafes, bars and restaurants around and about to find the best places to eat.  
Things to do in Malta 
Regardless of how you pay for your holiday, you may not want to spend the whole time sunning yourself by the pool or on the beach (yes, we're as shocked as you are). 
If that is the case, you could always visit the megalithic temples, some of the oldest free-standing structures on Earth. Some of the temples are UNESCO World Heritage sites, so you'll be sure of an interesting visit. 
See also:
Malta airport transfers
Flights to Malta
Should your tastes in history cut more towards the modern, you can visit a variety of Roman ruins, or the Archaeological Museum. You might also enjoy a trip to the Grand Master's Palace, built by the Knights Hospitaller when they were in control of the island.  
Sadly, the famous Azure Window collapsed in 2017, but Malta still has plenty of natural wonders to enjoy. You can, for example, go hiking! No, seriously. A short 5km along the coast from Marsalforn, you can enjoy a swim in the inlet of Wied il-Ghasri. Descend the staircase cut into the rocks and get snorkelling. 
Elsewhere, the island is home to several interesting caves, for those who prefer to enjoy nature in more intimate and enclosed surroundings. You may wish to head over to Birzebbuga to visit the Ghar Dalam Cave and accompanying museum, and then head over to see the nearby Ghar Hasan Cave.  
Divers and snorkelers will appreciate the many dive sites around the island as well, such as the Blue Hole and Mellieha Bay. 
Top tips for cheap holidays in Malta 
Going abroad on holiday shouldn't have to break the bank. If you're looking to enjoy a sunny beach holiday on the cheap, we can help you compare them. You can compare holidays by board type, price and location – all-inclusive, package, and so on.
But above all, the best advice we can give is: have an amazing time in Malta!
By Nick Dunn