Sun, sea and golf? Compare cheap holidays to Marbella
In the Costa del Sol, there's a place called Marbella, where the sun shines, the locals smile and the beaches… beach. Why wouldn't you want to go on holiday to Marbella? Compare deals before you go and find your holiday for a great price.
Key points
Popular with sun seekers, party goers and adrenaline chasers alike, Marbella is a top tourist destination, especially if you like beaches, golf, glamour and celebrities
If you'd like to soak up some culture, take a trip into Marbella's Old Town, visit the Avenida del Mar or the Contemporary Engraving Museum
To make your budget stretch, keep an eye out for early or late booking deals, avoid peak travel times and compare Marbella holidays!
From the old town and the Sierra Blanca mountains to Puerto Banus and the Golden Mile, it's no wonder you're searching for holidays to Marbella. 
'Marbs' has been a Spanish holiday hotspot for donkey's years, and it's a great place for a bit of celeb-spotting. With luxury yachts, fancy hotels, large golf courses, exclusive clubs and cool nightlife, Marbella is a bit of a magnet for the rich and famous.  
While a luxury superyacht might be a bit of a stretch for most people's budgets, there are lots of other things to see and do in Marbella, and plenty of low-cost accommodation.  
Marbella holidays 
When looking at holidays in Marbella, one of the most important things is that you know what you're getting for your money. 
Nobody wants to pay for services or amenities that you don't need, so why not use a comparison site (like us – hi!) to view a variety of Marbella holiday options that you can filter down by things like board type, location and budget.  
Without further ado, let's grab our binoculars and zoom in on the details of Marbella holidays.  
All-inclusive Marbella holidays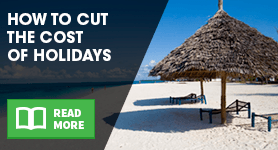 All-inclusive is a board type that indicates what meals are included in the cost of your accommodation.  
If you choose an all-inclusive option, you'll get all meals and (usually locally produced) drinks included in the price. Things like snacks and ice creams are sometimes included too.  
All-inclusive is the most cost-effective option if you don't plan on venturing too far from your Marbella hotel.  
What board types are there besides all-inclusive?  
Another board type is half-board. Breakfast and an evening meal are included in the price, but you'll have to pay separately for your lunch, snacks and drinks outside those times.  
If you want the freedom to roam around Marbella from dawn 'til dusk, bed and breakfast (B&B) might be the best board type for you. With this option, you get only breakfast included, so you don't have to make sure you're back at the hotel for lunch and dinner.  
Most hotels have buffet-style breakfasts, so you can make the most of it. B&B board types are also usually cheaper than most other board types, so this could be handy if you're holidaying in Marbella on a budget.  
For total flexibility, you might be interested in accommodation that offers self-catering rooms. This means no meals are included in the cost of your hotel, so you'd have to make your own food using the kitchen facilities in your room, or eat at a local restaurant.  
If you'd like to go on a villa holiday to Marbella, most villas will be self-catering, so be prepared to be the designated chef.  
Marbella package holidays  
A package holiday is made up of your accommodation, board type, flights and, sometimes, your airport transfers or car rental.  
To make organising your Marbella holiday easier, try comparing package holidays. This way, you can keep an eye on the total cost of your Marbella package holiday and view your holiday details in one place.  
Last-minute holidays to Marbella  
Booking a hasty holiday to Marbella could save you a bit of money, but you'd need to be flexible with travel dates and not too fussy about the accommodation, as there's no guarantee that you'd be able to bag a cheap room in your ideal hotel.  
If hotels have empty rooms, they may lower their prices to encourage people to snap up a bargain. Usually, as the dates get closer the rooms get cheaper, as any income is better for the hotel than having unoccupied rooms.  
Booking a spontaneous holiday not your thing? Well, don't worry because you could also save money by booking your Marbella holiday super early.  
Marbella golf holidays  
Fancy yourself as the next Annika Sorenstam or Tiger Woods? Sounds like you're in need of a golfing holiday, and what better place to play than Marbella?  
Did you know...?
Marbella's coastline is 27km (16 miles) long, and has 25 beaches, eight of which have Blue Flag status
Golf courses in Marbella include: 
Santa Maria Golf & Country Club 
Calanova Golf Club 
El Higueral Golf 
Santana Golf 
La Cala Golf 
Marbella Club Golf Resort 
When to go and things to do in Marbella 
Marbs has a Mediterranean climate, which means warm weather and minimal rain in the summer, and mild, soggy winters.  
For cooler weather, visit Marbella in the spring, but if you fancy a dip in the ocean then you might need to brave the crowds and visit during the summer.  
For a bit of peace and quiet, holiday in Marbella in June or September, as the weather is good, rainfall is low and there shouldn't be too much crowding. 
Going to be working on your tan? Playa de San Pedro de Alcantara, Playa de Calahonda, Cabopino beach, Playa de la Fontanilla and Playa Puerto Banus are just a few of the beaches you can laze the day away on, or even have a go at some water sports (just make sure your travel insurance covers it!).  
Other attractions in Marbella include: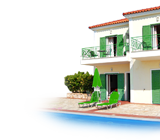 Arabian Wall 
Bonsai museum 
The Old Town 
Puerto Banus marina 
Basilica Vega del Mar 
Las Bovedas 
Fuengirola Bioparc 
Zoo de Castellar 
Of course, we couldn't not mention the famous Golden Mile, which is full of pubs, clubs, bars, cafes, restaurants, hotels and other beachside attractions.  
Cheap holidays to Marbella 
So, we've already talked about early and late booking deals, but what else can you do to get a bargain on your holiday to Marbella?  
Well we aren't called GoCompare for nothing! Compare holidays to Marbella to find a range of holidays to suit you, by filtering down your options by budget, location and board type.  
You could also weigh up the pros and cons of booking a package holiday vs organising your hotel and flights separately, to see which option works out cheaper.  
By Amy Smith