Compare deals for your trip to Marmaris
Ready to talk Turkey? Then here's what we have to say about Marmaris holidays!
Key points
Marmaris is a popular resort with British tourists, with many all-inclusive hotels
The nearest airport is Dalaman, a 90-minute transfer away from Marmaris
Head to Bar Street for a big night out. Şerefe!
Marmaris! This gem on Turkey's Turquoise Coast is incredibly popular with British tourists. They flock here for guaranteed sunshine, the beautiful beaches and to party hard. Trust us, you don't come to Marmaris to unwind. You come for the bars, clubs and pubs. And to recover by the pool. Rinse and repeat and you've got yourself some serious fun in the sun. 
Yet there's more to Marmaris than the raucous nightlife. There's secluded beaches, cool mountains and ancient history. Marmaris caters for families just as much as hedonists, and is also Turkey's centre for diving and yachting. 
However you want to experience Turkey's premier resort town, make sure you know the score with our info on Marmaris holidays. 
Holidays to Marmaris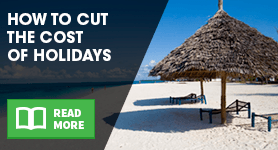 Marmaris is in the far south-west of Turkey, nestled between pine-covered mountains and the deep blue sea. Here the Aegean meets the Med, just as east meets west. The Greeks, Romans and Ottomans all left their mark in and around Marmaris. And westerners continue to come here on package and all-inclusive holidays. 
But what's there to do in Marmaris? 
The nightlife is centred around the accurately named Bar Street. Expect outdoor super-clubs with big-name DJs, drink offers and general debauchery. For a more relaxed evening out, head to the marina and the restaurants along Barbaros Caddesi. 
When the sun's up, explore the town and local area. On your doorstep you'll find Marmaris Castle, the Marmaris Atlantis Waterpark, and the ancient Roman city of Ephesus. Turunç and İçmeler are the pick of the local beaches. Jeep Safaris in the nearby mountains are popular as are cruises along the coast. And if you need to chill, then try a hammam, a traditional Turkish mud bath – it does wonders for your skin! Maybe you can combine it with a visit to Dalyan turtle beach; always a hit with the kids.  
All this sound like to music to your ears? Then shop, search and compare to see what you could save on cheap holidays to Marmaris. 
All-inclusive holidays to Marmaris 
Marmaris is home to lots of large resort hotels that cater exclusively for British visitors. And many of these offer all-inclusive packages. This can be great if you're after a stress-free and cost-effective break on the Turkish Riviera. 
Did you know...?
Marmaris is on Turquoise Coast, so named for the colour of the water. And the word Turquoise, as in the gemstone, comes from the French for Turkey.
Combining your flights, hotel and transfers, along with food, drinks and activities is sound money sense. This is especially true if you're planning on staying close to your hotel for most of your holiday. 
Before booking though, make sure your transfers are included and if you have to pay extra for certain drinks and excursions. 
Ok, so what are some of the top all-inclusive hotels in Marmaris? Consider staying at Club Viva Hotel, Orka Nergis Beach and Casa De Maris Spa & Resort Hotel. All score well on customer reviews. But there's so many to pick from, and a swift online comparison can help you find the best hotel for you.  
How do I get to Marmaris? 
The nearest airport to Marmaris is Dalaman Airport, 60 miles down the road. Transfers take approximately 90 minutes and the flight time from London to Dalaman is four hours. Another way of reaching Marmaris is flying into Milas-Bodrum, which is 80 miles away. For the more adventurous you could land on the Greek island of Rhodes and jump on a catamaran. Make sure your transfers are included if you're booking a package or all-inclusive holiday to Marmaris. 
Do I need a visa for Marmaris? 
Yes, British nationals need a visa for Turkey. The only exception are tourists on cruise ships whose visit is under 72 hours. So if you're planning on hitting the beach in Marmaris, you'll need to sort your e-visa before your flight. You apply online and it costs $20 when we looked in June 2018. Only go through the official Turkish government site and watch out for fake websites.† The e-visa is valid for 90 days and you can apply up to three months in advance.
How to find cheap holidays to Marmaris  
Peak season for Marmaris – and Turkey holidays in general – is the summer holidays, especially when the schools are off. 
Prices tend to go up in July and August. This is also when Marmaris is at its hottest, with an average high of 34C. If this sounds a little bit much, then lower temperatures and prices abound in autumn with September (31C) and October (26C) a good time to come.  
When should you book a cheap holiday to Marmaris? There's no definite answer, but booking well in advance tends to get you a good deal. The cost of holidays tends to increase the longer they're on sale, yet they can drop just before they go. You can pick up a bargain on a last-minute holiday, but it is risky. There's no guarantee that the price will come down... In fact, you could end up paying more or not even going to the resort you wanted. 
Finally, find the time to go compare, so you can see all your options before booking. And have a great time! 
By Sam Easterbrook