Gad souks! It's the skinny on comparing Marrakech holidays
Souks, squares and snake charmers await in your spectacular Marrakech holiday. Compare different options for holidays in Marrakech and find a great deal.
Key points
Marrakech is a safe city overall but watch out for scammers - say no thanks to anyone who approaches you in the street
Djemaa El Fna is the city's vast square, and is where the action happens
You can fly to Marrakech in three hours and 30 minutes from the UK
Fancy an exotic adventure that you can do in a weekend? Then explore Marrakech holidays! Morocco and the Maghreb, with all their heady delights, are on your doorstep - it's just a short flight from the UK!
Holidays to Marrakech 
Marrakech is full of ancient mystique but can also be super chic. It's a city that splits in two, a result of cultures coming together to trade goods and ideas for centuries. Berbers, Arabs and French have all influenced this intoxicating melting pot of a place. The Medina - with its souks, snake-charmers and squares - is the traditional centre of Marrakech. Yet Ville Nouvelle (also called Gueliz) is the dashing creative modern quarter, and can be equally beguiling. 
Wherever you wish to begin your adventure, make sure you set out early - this is a hectic place! But many of the big attractions open at 8am, so skip breakfast and the queues. We're talking about the Bahia Palace, the Saadian Tombs, and the Ali Ben Youssef Medersa. On the flipside, Djemaa El Fna, the vast beating heart of the Medina becomes carnivalesque at night. Halqa (street-theatre), acrobats and Berber musicians dazzle and entertain, while street foot stalls spring up with local specialities.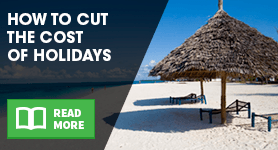 Heading north from Djemaa El Fna, you'll find the souks. It's easy to get lost here among the rabbit warren of alleys and stalls, but what's an adventure without getting a little bit turned around? Just take sensible precautions, and if you do buy something, keep on haggling. Carpets, spices, slippers, metalwork, ceramics -  you'll find everything here and prices will start high. If you don't want to haggle or if it gets a bit much, there are government-run shops with fixed prices.
The souks can frazzle the senses, so take the time to chill. Marrakech is frenetic but there are oases. Cafe culture is big, and many have balconies with great views across the city. Order a mint tea and watch the world go by. 
Did you know...?
There's no time difference between Morocco and the UK
A hammam, a traditional Turkish bath, is sure to help you relax too. Hammam Dar el-Bacha is one of the largest and best, while if you prefer a little more seclusion head to Le Bain Bleu. If you fancy escaping the city altogether then try a camel hike and night under the stars in the High Atlas. 
Marrakech is like nowhere else on earth, so what's stopping you? Shop around and compare prices on Marrakech holidays and see if you can find a bargain.  
All-inclusive Marrakech holidays 
For the ultimate in relaxing breaks to Morocco, opt for all-inclusive. In one booking you can sort your hotel, flights and transfers alongside your food and drink. While Marrakech isn't on the coast, you can still have a dip, with lots of the big resort hotels offering luxury pools. These are particularly handy during the scorching summer. If you fancy an all-inclusive break, think about: 
Diwane Hotel & Spa 
Pullman Marrakech Palmeraie Resort and Spa  
Kenzi Club Agdal Medina  
Iberostar Club Palmeraie Marrakech 
Remember to compare prices to find the right all-inclusive holidays to Marrakech for you. 
Top hotels in Marrakech 
For an authentic stay in Morocco, plump for a riad. A riad is a traditional Moroccan house with an interior courtyard or garden. Many have been converted to boutique hotels in Marrakech. Look into Riad Azoulay, Riad Kniza, and Riad L'Orangeraie 
For many years, Marrakech has been a top destination for the glitterati looking for a taste of the exotic. As such it's home to some blockbuster hotels. If you're looking for a luxury hotel in Marrakech then explore: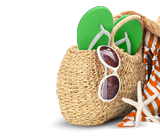 Mandarin Oriental, Marrakech   
Four Seasons Resort Marrakech 
Royal Mansour Marrakech 
L'Hôtel Marrakech 
Fairmont Royal Palm Marrakech 
What is the best month to travel to Morocco? 
Marrakesh is best experienced in the spring, when temperatures are in the mid-20s and the roses are in bloom. It's less crowded in winter, which is great if you're here to explore the museums and palaces. But note it can get very chilly of an evening. The summer can be unbearably hot with average temperatures in the high 30s, and peaks of 45 degrees C not uncommon. Fine if you're beside the pool, but less so for walking through the souks. 
How long does it take to fly to Marrakech from the UK? 
Flights out of London take about three hours and 30 minutes. Tack on an extra 15 to 30 minutes for flights out of Birmingham and Manchester. Have a read of our flights to Marrakech info if you want the lowdown.  
See also:
Marrakech airport transfers
Can you drink alcohol in Marrakech? 
Morocco is a Muslim country and it's technically illegal to sell booze anywhere in view of a mosque... which is most places. Yet Marrakech lets its hair down when the sun goes down, and swish bars, terraces and clubs spring into life. Still, drinking in the street or in public spaces is likely to lead to your arrest.  Do as the locals. And FYI hashish is illegal too. 
How to find cheap holidays to Marrakech 
April is a very popular time to visit Marrakech, so prices can go up around then, especially in the Easter holidays. Around New Year's Eve is also peak season. Consider coming in autumn when it's a little cooler and a little cheaper, though it can rain a lot in November. Also note that during Ramadan, tourist sites and businesses tend to keep shorter hours. Ramadan is usually in May. 
Other ways to keep the cost of holidays to Marrakech down is to book well in advance. Finally, an online comparison can help you uncover cheap Marrakech holidays. Search now! 
By Sam Easterbrook