Compare holidays to marvellous Mauritius
Who doesn't fancy a holiday on an island paradise? Warm sand, cool blue sea, and plenty of sunshine. Tempted yet? If so, read on to discover how we can help you find your ideal holiday to Mauritius.
Key points
An all-inclusive deal presents an expensive upfront cost, but could be cheaper than booking everything separately
You may be able to enjoy your stay in a 5-star resort, though these can be expensive
Mauritius has a lot of natural beauty and wildlife to enjoy, as well as historical sites of interest
Picture yourself on a beach in Mauritius, with sun overhead and beaches for miles… The Beatles never sang these words, but it sounds idyllic, doesn't it? We think so too, which is why we've put together this info for a great holiday in Mauritius. 
Holidays in Mauritius 
Paradise is meant for relaxing in, and that's just what we think your holiday to Mauritius should be. So, if you want to get there without the stress of breaking the bank, we can help you. 
The following holiday options and rough prices were correct in summer 2018. 
Cheap holidays to Mauritius
The journey to Mauritius is a long one – about 12 hours by plane – so you could be forgiven for thinking the flights will be expensive. They won't be as cheap as a quick hop over to, say, France, but you could get a return economy flight for about £530 if you book far enough ahead. If you want to enjoy a much more comfortable flight, you could go for a first-class ticket – though this will be expensive, potentially coming in at around £4,100 for a return. Yikes!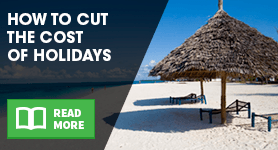 If you don't want your hotel to blow your budget, you could book a stay somewhere cheap. Among the cheaper hotels, you might be able to enjoy a stay for only £80 per night. For a seven-day stay, that's only £560. 
So, together, you're looking at slightly over £1,000 for the hotel and flights. Then you can spend the rest of your budget in the island's multitude of restaurants, buying souvenirs, and paying for experiences like scuba diving, or walking the ocean floor. 
All-inclusive holidays to Mauritius
As shown, a stay in heaven on earth doesn't come cheap. If you don't want the fuss of booking everything separately, you could go for an all-inclusive holiday instead. 
An all-inclusive stay for seven nights may set you back as much as £1,500 or more. Most of that will be the price of the flights and hotel however, as an all-inclusive holiday packs the cost of those two in together along with meals, most drinks, and even some activities. 
As prices go, it's a scary-looking payment upfront... But if you budget properly, it takes care of everything you need without you having to pay anything more while you're staying there. 
Did you know...?
The indigenous music of Mauritius is called 'Sega'. Sightings of blue hedgehogs remain unconfirmed.
If you want to book an all-inclusive stay, you could consider a stay at the Hotel Riu Creole in Le Morne. Flights go direct from London Gatwick to Mauritius, and the total cost comes in around £1,600 if you book far enough ahead.  
Feel like holidaying in the lap of luxury? Try the LUX Grand Gaube instead. You'll need to budget a lot for this one though – prices can be as high as £3,770 in total!  
However, you may feel like the all-inclusive option keeps you restricted to your hotel and limits your freedom. Technically it doesn't, but if you've paid for your meals already, there's not much point going elsewhere for lunch or dinner. You can get bed & breakfast options instead, which may make the price of the holiday slightly cheaper. 
If you'd prefer not to pay a large sum upfront, you can always book everything separately. This way, you can have a flight when you want, and your choice of hotels – both of which could make for a cheaper stay.  
5-star hotels in Mauritius 
In hotel terms, the more stars it has the better quality it is. That's the best rule of thumb to use when looking up your accommodation. However, there isn't a universal standard when it comes to determining why a given hotel should have 5 stars, so it's worth looking at customer feedback to get an accurate picture of the quality of accommodation you may be staying in. 
Some of the accommodation in Mauritius does boast 5 stars, like the St Regis Mauritius Resort near Le Morne, which offers its rooms from around £250 a night. It also provides personal butlers, and an airport pick-up in a luxury car. If you've booked a stay here, why not also go for a first-class flight, and enjoy the lap of luxury across the whole holiday?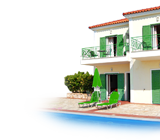 Elsewhere, offering slightly cheaper rooms, you might enjoy a stay at 20 Degrees Sud in Grand Baie – the first boutique hotel in Mauritius. Rooms are priced at about £150 per night, and it offers a sheltered, private beach, along with freshwater pools and a spa. 
If you want a more budget-friendly place to lay your head, you may be better off staying somewhere like the Bahama Breeze Beach Apartment B&B, or La Villa Allamanda. Both boast 3-star ratings, but are just as comfortable as the luxury resorts. No personal butlers here though... But who wants Jeeves hanging around when you're trying to relax by the beach? 
Things to do in Mauritius 
Whether you go all-inclusive or not, there's always plenty to do in Mauritius. If you're not too fussed about relaxing on a beach, you could always consider a visit to the Sir Seewoosagur Ramgoolam Botanical Gardens. 
Nature lovers flock to Mauritius, and the island has plenty to offer them. The Black River Gorges National Park and the Blue Bay Marine Park are just two parts of the island's great natural wealth. Snorkelling and scuba diving are encouraged in the Blue Bay Marine Park, though high-speed watercraft are banned. 
You might also enjoy a visit to the Casela Wildlife Park or, if you're into competitive water sports, you could go deep sea fishing in February-March. You may not be able to take your catch home with you though! 
Elsewhere, for those who prefer interesting geology to interesting biology, you can explore the Terres de 7 couleurs in Chamarel. It's not a huge attraction, but it's worth a side-trip during a longer hike. The 7 colours of its name become obvious when you view it – it's a patch of rolling dunes of several different colours formed by volcanic activity. Nearby is the Curious Corner of Chamarel, a psychedelic interactive art gallery full of illusions and art, it's got plenty to enjoy, from a mirror maze to an upside-down room, and much more besides.  
History buffs will enjoy exploring the National History Museum, as well as the island's old colonial houses like Maison Eureka.  If you prefer your history more devastated, you could look at the Balaclava Ruins – an old estate near Baie aux Tortues – or the 'Dutch Ruins' of the old Dutch fortifications in Vieux Grand Port. Martello Towers, fortifications built by the Brits, are another historical artefact worth checking out.  
Tips for cheap holidays in Mauritius 
Ultimately, your best bet for a cheap holiday in this tropical paradise is to compare prices. Fortunately, we can help you out with that. By comparing holiday options, you can check out prices for different board types, all-inclusive deals and star ratings. That means all you have to do is choose the accommodation of your dreams and count down the days until you're on that beach. 
By Nick Dunn