Looking for cheap holidays to Menorca? Step this way...
Binibeca or Ciutadella? Fornells or Arenal d'en Castell? Find your top spot with our window into Menorca holidays!
Key points
Menorca is the quietest of the Balearic Islands, perfect for families and romantic breaks
Menorca villa holidays are a popular way to stay on the island
It has more beaches than Ibiza and Mallorca combined
When it comes to Spain's Balearic Islands, it can be easy to overlook Menorca. Ibiza and Mallorca are the big guns, known for hedonism and cheap package holidays in equal measure. But Menorca, the furthest east of the Balearics, is a quiet gem.  
UNESCO Biosphere Reserve since 1993, Menorca has staved off sprawling tourist resorts to retain a low-key, mellow charm. It also has more beaches than Ibiza and Mallorca combined, so you're sure to find a perfect spot on the sand. If you want to relax in the sun, explore Menorca holidays for your next trip. 
Menorca resorts and destinations 
Menorca may be tranquil, but there's still lots of holiday resorts and towns to explore: 
Mahón - Menorca's compact capital. Bars, cafes and restaurants fill the Georgian townhouses (a legacy of British rule) that surround the glorious old harbour.  
Son Bou - a tourist town on Menorca's south coast has everything a holidaymaker could possibly need. 
Binibeca - whitewashed villas and golden sands, this is a quiet resort, perfect for those looking to relax.  
Ciutadella de Menorca - Menorca's main town after Mahón is a maze-like beauty. Think gothic churches, cobbled streets and a scenic harbour.  
Fornells - the marina, seafood and water sports are the main attractions here for families and couples alike.
Cala'n Bosch - a family-friendly resort on the south-west tip of Menorca near Ciutdella, perfect for day trips. 
Menorca villa holidays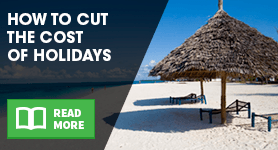 Villa holidays are hugely popular on Menorca. Most come with a pool and are self-catering, allowing you to set your own timetable. There are villas dotted all over the island, from the rural, idyllic interior to the showstopper beaches on the coast. Whichever side of the island you choose to base yourself, you'll have the option of a villa holiday. Consider Binibeca, Punta Prima and S'Algar. 
All-inclusive holidays to Menorca 
Combine and pay for all your holiday essentials in one go. Sorting your accommodation, flights and transfers, as well as your food and drink, can be a real money-saver. Stress-free too, as with everything organised you can crack on with enjoying the sunshine. While Menorca is less developed than the other big Balearic Islands, it still has a great selection of all-inclusive resorts. If this sounds like your kind of holiday then look into resorts at Cala'n Bosch, Cala Playa, and Arenal d'en Castell. 
Menorca holidays for couples 
If you're looking for some quality time with your partner, then you can't go wrong with Menorca. Leave your troubles behind and take to the water or the rural retreats that make Menorca stand out in the Balearics. Alongside the natural beauty you'll find top-quality seafood restaurants to wine and dine the nights away. Consider staying in Mahon and Ciutadella for the best dining, boutique hotels and historic sites. 
Menorca family holidays 
Menorca is a top family destination, and makes for a great break with children. Leave Ibiza and Mallorca to the clubbers and stag parties and embrace the great outdoors. Simple coastal walks, jeep safaris, snorkelling, boat trips and water parks are all at hand to keep the little ones entertained. Top family resorts on Menorca include Cala en Blanes, Alcaufar, and Cala en Porter.  
Do I need a visa for Menorca? 
The Balearics form part of Spain, so you don't need a visa to visit Menorca. If you have a full British passport and are staying for less than three months, then it's all good. 
How to find cheap holidays to Menorca 
Menorca is all about the summer holidays. Practically every regional airport in the UK has direct flights to Menorca, which means that prices for hotels and holidays shoot up. Late June to mid-September is peak season for Menorca. Consider coming outside these times for a cheaper holiday. At the very least look to avoid the school holidays (unless you have kids, natch). And booking well ahead is essential.  
Before you book your holidays to Menorca, have a crack on our comparison service – you could uncover a bargain. 
By Sam Easterbrook