Compare holidays to Mexico and find a great deal
Brush up on your Spanglish, and prepare yourself for the trip of a lifetime south of the border, down Mexico way.
Key points
The Riviera Maya strip lies on the Caribbean coast and is home to numerous luxury resorts
Ancient Mayan ruins - dotted throughout Mexico - are one of the most popular tourist attractions
Booking a trip outside of the school summer holidays will likely be considerably cheaper
Make sure you have cash on you when you leave - you may need to pay a departure tax
Whether you're looking to sip margaritas in the sun, eat your weight in enchiladas or dance the jarabe well into the morning light, there truly is something for everyone in this Latin paradise. Say "hola" to your holiday in Mexico! 
Holidays to Mexico 
Famed for its spice-tastic dishes, colourful masked wrestlers and some of the finest tequila in the world, the sheer variety on offer in Mexico has made it a hugely popular destination for British holidaymakers. 
The versatility of this staple of the American continent makes it the ideal spot if you're planning a romantic getaway for two or pricing up family holidays to Mexico.  
How to find a cheap holidays to Mexico 
With hot food and hot weather a big part of the Mexican lifestyle, it's only fitting that you get a hot deal when you're booking the holiday itself. Follow these scorching tips to help shave a few pesos off your trip. 
Last-minute holidays 
Booking up early can see you cash in on both seasonal sales and advance-booking bonuses. However, even if the early-bird ship has sailed, it doesn't necessarily mean you've missed the bargain boat entirely. Last-minute offers can and probably will arise. Flexibility could bag you a great deal and see you sunning it up just weeks later. Prices fluctuate wildly from month to month, so patience and persistence are two key ingredients in finding a great deal. 
But late bookers beware - really last-minute holidays to Mexico will have limited options. Waiting too long could leave you outside of the bargain window looking in. Three to six weeks before leaving is often the sweet spot, so be sure to keep a keen eye out a month or two before you want to go. 
Compare holidays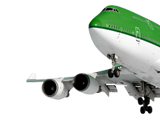 Whether you're taking in the Day of the Dead (Dia de Muertos) or lounging around on a poolside sunbed, there's usually a deal to be had and a saving to be made if you shop around. The grass isn't always greener but, on occasion, it can be a fair way cheaper. 
Similarly, timing can influence price dramatically - eg school holidays will likely be more expensive than term time. Even if you're bound by school timetables, half terms are usually notably cheaper than the summer break, while midweek flights are usually cheaper than weekends. 
Deals for Cancun resorts 
If you're mulling over holidays to Mexico, Cancun has probably already crossed your mind. Beautiful beaches, lively nightlife and stunning scenery has made Cancun one of the most popular tourist regions in South America. Not many cities in the world can boast cultural wonders like an underwater museum and ancient ruins, while still being aptly described as a 'party capital' as well. 
To get the most out of Cancun, it's worth considering the following options before you book. 
All-inclusive 
While cheap all-inclusive holidays to Mexico can be hard to find, paying a little extra for the holiday itself could save you a lot of expense once you arrive. 
paying extra for all inclusive could help curb your expenditure once you arrive
Most all-inclusive packages include the price of on-site food, drink and facilities. This is a great way to make the most of your surroundings, while also curbing your expenditure. 
It's a wise option to consider if you plan on eating and drinking to your heart's content, or if you want to lounge around the resort for the bulk of your stay. 
Package holidays 
When it comes to convenience, package holidays to Mexico are one of the most popular options available. These generally include flights, accommodation and transfers, while they can also include extras, such as a free mini-bar. 
Package holidays are a one-stop shop to booking a holiday, offering your complete trip from A to B in one transaction. 
While they can sometimes be a little more expensive, they are exponentially simpler than booking each aspect individually. 
If organisation isn't your strong suit, this could be the option for you.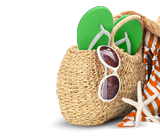 Must-see luxury Mexico 
If you think Mexico is all mariachi bands, sombreros and Coronas, you're in for a pleasant surprise... Luxury Mexico has a lot more to offer than just trumpets, tequila and tacos. 
Moon Palace 
With panoramic ocean views, a world-class spa facility and a 27-hole golf course designed by Jack Nicklaus himself, it's hard to beat Cancun's Moon Palace when it comes to sheer variety. 
Specialist restaurants mix seamlessly with sleek bars and chilled-out pubs. There's also a club within the complex, should you feel like breaking out a few choice moves during your stay. 
Better still, the resort also features a dedicated play centre for kids and a modern lounge for teens. 
Meanwhile, if you're looking for adventure, they offer a range of external tours and activities, including the chance to swim with dolphins. 
If that's not enough, the resort has even played host to an impressive array of live acts - ranging from Duran Duran to Usher - so be sure to check if any acts are booked during your stay.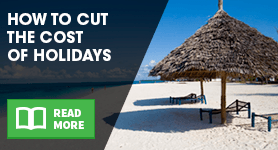 Riviera Maya 
While the Riviera Maya strip is renowned for its array of luxury hotels and all-inclusive resorts, the area is perhaps best known for its amazing aquatic activities. 
The coastal hotspot is home to the second-longest barrier reef system in the world, and offers a variety of watery fun - such as jet skiing, snorkelling and scuba diving. The activities even extend to the mysterious fresh-water cenotes, whose cavernous hollows offer a truly unique and incredible experience. 
If the water doesn't excite you (though it should), there are plenty of alternatives to keep you entertained, including zip-lining and horse riding. 
Meanwhile, the ancient Mayan ruins are just a short taxi ride away. 
Tulum 
Turquoise seas meet flawless sands in Tulum to create a perfect scene fit for a postcard. 
The laid-back atmosphere makes it the ideal destination for yoga enthusiasts. However, Tulum also offers a variety of water sports, if you're looking for something a little more exhilarating. 
Did you know...?
While the beach at Tulum is resort-heavy and a little more expensive, the town centre itself is cheap and cheerful.
Perhaps the most interesting part of Tulum is its ancient Mayan ruins. Several brilliantly-preserved buildings grace the Tulum site, including the Temple of the Frescoes, El Castillo and the Temple of the Descending God. 
If you're into Mexican lore and ancestry, Tulum is definitely the destination for you. 
Playa del Carmen 
Like most coastal destinations in Mexico, Playa del Carmen offers a range of seaside activities. 
However, the fun isn't just reserved for the warm waters of the Caribbean Sea. There's a whole host of bars and clubs to keep you entertained long after the sun goes down. Of course, no trip to Playa del Carmen would be complete without a visit to the iconic Coco Bongo, serving up Vegas-like shows - Mexico style. 
On the other hand, if you're seeking a more family-friendly affair, the Xcaret tropical theme park is a must. 
Puerto Vallarta 
From the busy promenade of the Malecon to the secluded bays of Yelapa, Puerto Vallarta isn't short on things to do. 
The mile-long sands of Los Muertos Beach make for the ideal location to soak up the sun, while also featuring enough shops, galleries, bars and restaurants to keep things interesting. 
Highlighted by the majestic church tower that overlooks the city, PV has been referred to as 'The Friendliest City in the World'. The Romantic Zone echoes these sentiments, and the quaint setting is a firm favourite among couples visiting the region. 
Riu Tequila  
The sandy location of Riu Tequila resort makes it perfect for families and groups, as well as couples looking to relax. 
Meanwhile, if you prefer to catch your rays without the hitting the beach, Riu Tequila also has two fresh-water swimming pools on-site, with a swim-up bar to keep you refreshed. 
Within the hotel, there are a number of bars and restaurants, including a buffet-style dining hall, themed restaurants and a 24-hour sports bar. 
If you like to keep the party going long into the night, Riu Tequila also boasts the La Pinata club, which comes to life when the sun goes down. 
For the health conscious, there's an on-site gym, various sports activities and even a wellness centre, offering a variety of treatments to help make your stay even more relaxing. 
Don't leave empty-handed 
Wherever you plan on going, make sure you have cash on you when you head home - you may need to pay a departure tax.†
This can sometimes be included within the overall price of the holiday, so it's worth checking with your holiday rep beforehand. 
While the price itself may vary, card payment is generally not accepted, so don't waste all your cash on last-minute souvenirs and knick-knacks.
There'll be plenty of opportunity to stock up on novelty sombreros and sugar-skull keyrings once you've checked-in. 
By Martyn Grant