Will you visit Marrakesh, the Souss Valley, Casablanca, or Fez? Find the right holiday to Morocco...
Thinking of a holiday to Morocco? Read our guide and compare prices before your next trip.
Key points
Morocco has plenty of options for the keen traveller, from historic mosques to national parks full of wildlife
Shop around to find a holiday which suits your budget and includes everything you need to make it one to remember
There's plenty to keep the kids entertained, with fossil hunting, water parks and beautiful beaches
Humphrey Bogart and Ingrid Bergman may have left Casablanca long ago, but Morocco is full of wonders to experience - from the beauty of the Todra Gorge to the sights, sounds and smells of the souk, or marketplace. 
Which Moroccan holiday is for you?  
Not everyone will want to go trekking through the gorges, nor will everyone enjoy an all-inclusive luxury beach holiday.  
Fortunately, there a few different choices if you want to visit Morocco. 
All-inclusive luxury holidays  
If you enjoy the Club Med atmosphere, there are resorts in Morocco that offer an all-inclusive holiday, such as those hosted by the Marrakech La Palmeraie resort.  
However, if you're willing to splash the cash for a super luxurious and decadent stay, Sir Richard Branson's retreat at Kasbah Tamadot in the Atlas Mountains may be just up your street.  
Family holidays  
It's often difficult to keep children entertained during the holidays, particularly in the longer stretch of the summer holidays.  
Morocco may not be the first destination thought of in talks of where to go, either.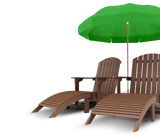 But there are plenty of places to go for families: Essaouira boasts a beach for sandcastles and water sports, like surfing and paddleboarding, as well as proximity to the Atlas Mountains for adventurous fossil hunters and dinosaur fanatics. 
Package holidays  
For those who prefer to travel on a budget, there are also package holidays available in Morocco's major cities.  
These will offer much of the same amenities as the luxury resorts, but without the eye-watering prices. 
Morocco's luxury holiday resorts 
If you're into creating your own holidays, there are three prominent destinations within Morocco that offer a range of activities and experiences. 
Agadir 
Sometimes referred to as the 'Miami of Morocco', Agadir boasts a full 10km of sandy beach for soaking up the sun, and a hearty nightlife of beachfront lounge bars, casinos, and DJs with poolside cocktails.  
History buffs will want to take in the ruins of the old Kasbah, restored in the 1740s after an earthquake hit the area.  
Nature lovers will enjoy the Crocoparc, a conservation park home to over 300 Nile crocodiles, and the Sous-Massa National Park, which provides a habitat for eagles, porcupines, jackals and ostriches.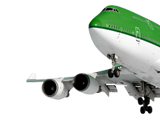 Marrakech  
Marrakech is a city best suited to the historians. Home to several museums exhibiting everything from traditional artwork to photography, as well as the impressive Koutoubia mosque, it should satisfy every culture-loving history buff's desire to explore.  
It also has a thriving nightlife, found mainly in the Hivernage Quarter, and a wide range of cuisines in numerous restaurants, enough to satisfy even the most ravenous of appetites and broaden the widest of palates.  
Casablanca  
Far more than just a Hollywood legend, Casablanca is a port city on the Atlantic coast. It boasts not only a humongous waterpark, Tamaris Aquaparc, but also one of the world's largest artificial ports, the Port of Casablanca.  
Gourmets and gastronomers can sample traditional Moroccan cuisine in the many fantastic restaurants, while architecture lovers will appreciate tours of the Hassan II Mosque, one of the largest mosques in the world.  
Find luxury in Morocco for less  
So, whether you're after a relaxing beach holiday, or keen to find fossils in the mountains, Morocco has something for everyone.  
And don't forget the delightful weather, reaching to upwards of 35 degrees in the summer months - what a scorcher! 
To get a cheap deal, make sure you shop around and find the holiday that offers you everything you need at the lowest price. 
It's always worth checking what is included, in case you need to book airport transfers or car hire.  
By Nick Dunn