Could a holiday to Paphos be the Hera to your Zeus?
Take a trip to the birthplace of Aphrodite and get your fix of history, culture and sun with Paphos holidays.
Key points
You can get cheap holidays to Paphos by being flexible with your travel plans and keeping an eye on early or last-minute booking deals
If you want to avoid the majority of the tourists and price hikes, visit during the spring
Comparing holidays to Paphos allows you to view some bargain offers, as well as find your ideal holiday to suit your budget
Paphos is a great place to go on holiday, being dubbed the European Capital of Culture in 2017, and with the majority of the city being a UNESCO World Heritage site.  
You've got the questions, and we've hopefully got the answers to what you want to know about Paphos holidays.  
Cheap holidays to Paphos  
Let's start with answering the big question: what can you do to get a bargain on your holiday to Paphos?  
Firstly, we aren't called GoComapre for nothing, and it would just be odd if we didn't recommend comparing Paphos holidays!  
If you use a site like us to compare holidays to Paphos, you'll be able to view a range of holidays that suit your needs by filtering down your options by things like budget, location and board type.  
See also:
Flights to Paphos
Paphos airport transfers
You could also weigh up the pros and cons of booking a package holiday vs organising your hotel and flights separately, to see what works out cheaper.  
Booking early could also help you save, and so could waiting for last-minute deals to emerge, if you've got nerves of steel! 
Whether you book early, late or somewhere in the middle, being flexible with your travel dates and travelling off peak is a good place to start.  
Package holidays to Paphos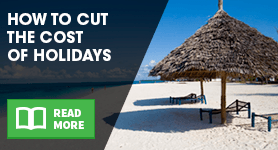 A package holiday combines your accommodation, board type, flights and – sometimes – your airport transfers or car rental.  
To make organising your Paphos holiday easier, try comparing package holidays. This way, you can keep an eye on the total cost of your Paphos package holiday and view your holiday details in one place.  
Paphos villa holidays 
If you're holidaying in Paphos with a large group of family or friends, renting a villa might be a more cost-effective option than getting individual hotel rooms, because you can split the cost of the villa between you.  
Most villas in Paphos are self-catering, so you have the option to eat out or make your own meals.  
All-inclusive Paphos holidays 
All-inclusive is a board type that indicates what meals are included in the cost of your accommodation.  
If you choose an all-inclusive option, you'll get all your meals and (usually locally produced) drinks included in the price. Snacks and ice creams are sometimes included too.  
All-inclusive is the most cost-effective option if you don't plan on venturing too far from your Paphos hotel.  
As well as all-inclusive, other board types you can get for your holiday to Paphos are: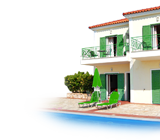 Half-board – Breakfast and an evening meal 
B&B – Bed and breakfast 
Room-only – You'll have to pay for the cost of your meals as and when you have them 
Self-catering – Your accommodation will come with kitchen facilities for your use 
Paphos holidays – when's best? 
The hottest time of year to visit Paphos is in the summer, between June and September. Paphos is protected from heavy rain and harsh winds by Mount Olympus.  
The best time to visit to avoid the crowds is in the spring, where the weather is good (but not scorching hot) and nature is out in full force.  
Winters in Paphos are quiet, and the weather is usually all over the place, but it could be a good opportunity to go skiing! Yes, skiing in Cyprus is a thing.  
Things to do in Paphos  
As well as money-saving tips for your holiday to Paphos, we've also compiled a list to give you a few ideas of what you can do and where to visit while you're there.  
Did you know...?
Goddess Aphrodite was said to have risen from the sea and landed on Paphos. There's a rock and everything.
Turtle watching (hatching season is in May) 
Kato Paphos Archaeology Park 
St Paul's Pillar 
12 Blue Flag beaches  
Tombs of the Kings 
The ancient town, Amathus  
Aphrodite's Rock 
Four golf courses (and Island Cove Adventure Golf) 
Aphrodite Waterpark 
Paphos Zoo 
Luna Parks amusement park 
Kings Avenue Shopping Mall 
Coastal walks 
Akamas Paninsula National Park 
Paphos Castle  
Hiking through the Troodos mountains 
If we listed everything you can do while on holiday in Paphos, you'd be reading this article for hours, so there are plenty of attractions that we haven't mentioned.  
But isn't that part of the holiday fun – discovering places you didn't know were there?  
Sounds pretty sweet to us.  
By Amy Smith