Looking to compare holidays in Paris? Voila!
Find a great deal on Paris holidays and save your spending money for the other side of the channel.
Key points
Booking early could end up paying dividends for your Paris holiday. Prices tend to climb up as the days and months go on
Conversely, a last-minute holiday to Paris could also score you a great discount off the regular price. However, availability will likely be scarce
Comparing holidays with GoCompare can highlight some awesomely priced holidays, and might save you money in a few simple clicks or taps of a screen
'The City of Love', a European capital of culture and generally one of the most popular city holiday destinations in the world, Paris is truly a bucket-list destination for anyone that's never been. It's definitely one city that has a certain je ne sais quoi about it, that much is undeniable. 
From culture, history and character to theme parks, nightlife and cuisine, the French capital has it all – and has it all in spades. With so much to get through when talking about holidays to Paris, let's not waste another minute and get started right now.  
Things to do in Paris 
Paris is laden with historical monuments, picturesque buildings and impressive landmarks: from the Eiffel Tower and Notre Dame Cathedral to the Louvre and the Arc de Triomphe. However, in addition to all the iconic structural staples of the city, there's a world of dazzling attractions that awaits you in 'The City of Lights'.  
Sadly, it's impossible to list everything in one write-up. As such, we've cherry-picked a few of the most interesting prospects that don't just involve standing and staring, for those looking for a more interactive, immersive experience in Paris. 
Moulin Rouge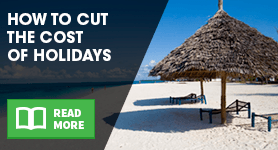 We'd be remiss if we didn't mention one of the most renowned attractions in the city, the illustrious Moulin Rouge. Perhaps the most famous cabaret in the world, the Moulin Rouge is the spiritual home of glitz, glamour and decadence. Its history dates back to 1889, and the turn-of-the-century décor provides an authentic glimpse of Belle Epoque Paris.
The legendary reputation of the Moulin Rouge is well-founded. The windmill that greets you as you approach the venue is almost as iconic as the shows within. Meanwhile, the stage itself has seen a myriad of performers over the years, ranging from Frank Sinatra and Ginger Rogers to Ray Charles and Elton John. 
The venue runs regular weekly shows and is open every night of the week from 19:00 to 01:00. There are two shows a night – the first at 21:00 and the second at 23:00 – while there's also the option to have a meal beforehand, with table service available at 19:00 prior to show time. 
Parc de la Villette 
If you happen to arrive in Paris during the summer when the nights are clear and weather is fine, Parc de la Villette is a great option. 
The largest park in Paris, there's a whole host of activities within its perimeter, ranging from traditional playgrounds, scenic gardens and pleasant canals to a Science and Industry Museum, the Museum of Music and the aesthetically awesome Geode – a giant spherical cinema showing 2D and 3D movies. 
Speaking of cinemas, if the weather's on your side, why not make the most of it and enjoy the silver screen in the open air? The Cinema en Plein Air festival takes place every summer throughout July and August, showing open-air movies for the public from Thursday to Sunday. Whether you're sat on the grass, laying on your back or reclining in a deck chair, experiencing a classic film in the Parisian sun is surely an offer you can't refuse! 
The Catacombs 
For a different take on the historical attractions in the city, they don't come more alternative than the catacombs. Located 20 metres deep under street level, the 18th-century catacombs are one of the largest gravesites on record, with an estimated six million people buried there – think of it as a spooky, sub-street cemetery. 
The underground tomb is essentially a labyrinth of eerie tunnels lined with skulls and laced with spectral ambience. For unique activities, this is pretty high on the list. The site is closed on Mondays, but it's open from Tuesday to Sunday with admission available from 10:00 'til 19:30.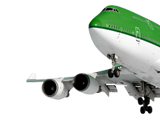 Musee Grevin 
Located in the centre of Paris, the Musee Grevin is essentially the Paris' equivalent of Madam Tussauds. With a whole host of familiar faces recreated in uncanny fashion, the museum is a fascinating stroll down a lifeless red carpet of wax doppelgangers.
Waxworks on display include movies stars, the likes of Charlie Chaplin, Angelina Jolie and Leonardo DiCaprio; music icons the such as Mick Jagger, Michael Jackson and Lady Gaga; and even political powerhouses like Barack Obama and Donald Trump. There's also sections dedicated to sports stars, historical figures and even your favourite fictional characters, with over 200 statues to admire. 
Advance bookings usually come with a discount, so it's worth booking ahead, while family tickets are also great value for money. The museum is open seven days a week, 10:00 to 18:00 on weekdays and 09:30 to 19:00 on weekends. 
Stade de France 
When it comes to sporting venues in Europe, the Stade de France is one of the finest stadiums in the biz. Home of the French football and rugby teams, the Stade de France has played host to World Cup finals in both the sports and is one of the most prominent national stadiums in Europe. 
Outside of sport, the stadium has also showcased a variety of musical giants, from Ed Sheeran, Beyonce and Lady Gaga to AC/DC, Guns N' Roses and The Rolling Stones. 
If there aren't any events going on during your stay, you can always get an exclusive glimpse of the venue with a guided tour of the stadium itself. Walk through the corridors where superstars have walked, sit in the changing rooms where icons have sat and stand on the pitch where legends have been made. 
Did you know...?
During the reconstruction of Notre Dame de Paris in the mid 1800s, one of the architects in charge of the project was tasked with revamping the ageing building, including the statues. In doing so, he made a few minor adjustments, one of which included the addition of an unusual gargoyle that resembled an angry woman in a hat. Rumour has it that the gargoyle was actually modelled on the architect's mother-in-law... which probably earned him one less Christmas card that year.
English speaking tours last around an hour and a half, and are available at 14:00 from Tuesday to Sunday during the school holidays, and Thursday to Sunday during term time. 
Disneyland Paris Holidays 
It's almost impossible to talk about holidays to Paris without mentioning holidays to Disneyland Paris. Split into two parks, Disneyland Paris offers a wealth of activities, designed to cement a smile on visitors' faces from the moment they arrive to the moment they leave.
Disneyland Park consists of five enchanted lands: Main Street USA, Frontierland, Adventureland, Fantasyland and Discoveryland. With each region dedicated to a specific theme – from nostalgia and western to jungles and space – the variety of settings make Disneyland Park a real crowd pleaser, with something for everyone. Whether you have a soft spot for Mickey and Minnie or the Disney Princesses, or are more enamored with Star Wars and the Marvel Universe, you won't be left wanting. 
Meanwhile, Walt Disney Studios Park is more geared towards the Hollywood side of Disney, dedicated to the world of movies and animation. Recreations of Hollywood sights, movie sets and famous Disney landmarks make this a true taste of movie magic at Disney's home away from home. Throw in some action-packed rides, spectacular live shows and awesome animation, and Walt Disney Studios Park cements itself as a true highlight for those seeking a little more excitement. 
Perhaps best of all, there's never a bad time to visit this magical kingdom, with a stacked events calendar throughout the year. Whether you're looking to give the kids a summer holiday to remember; celebrate Valentine's, Halloween or Christmas in style; or ring in the New Year with a bang, you won't be left disappointed at Disneyland Paris. 
Boasting seven Disney-themed hotels, one nature resort and countless partner hotels nearby, the options for Disney bound tourists are virtually endless. For the full experience, all-inclusive holidays at Disneyland Paris may be worth considering too. 
Compare cheap holidays to Paris 
When it comes to finding the cheapest holidays to Paris, there are a few tried and tested ways to lower the costs. The first and often easiest way of keeping the price of the holiday to a minimum is to get ahead of yourself and be organised. Advanced bookings are often cheaper than the same booking made weeks or months later, so being on top of your game really can pay off. 
See also:
Flights to Paris
Flights to Nice
On the flipside of that, last-minute holidays to Paris can also prove to be hugely economical, sometimes even more so than the early-bird route. Travel agents, flight providers and holiday companies often slash their prices as a means of filling unsold vacancies closer to the date, so a timely booking late in the day could result in a serious saving. However, it's worth remembering that this approach isn't foolproof, and there's no guarantee of availability. Nonetheless, this route is a good option for flexible folks seeking a spontaneous getaway. 
Even cheap Disneyland Paris holidays aren't an impossibility. For example, package holidays to Disneyland Paris can be a great way of reducing your outgoings. Disney itself offers frequent discounts and specials, so it's worth checking the official website as well if you're thinking of booking up. Plus some packages booked through agencies even include free ferry crossings, making coach holidays to Disneyland Paris another effective option of reducing the overall cost.  
Whenever you plan on going, wherever you plan on staying, it's always worth popping your details into the GoCompare holiday service. Simply comparing holidays could help you bag a bargain instantly, while it can also highlight alternative options you might not have considered. Remember, cut the crepe with GoCompare and bag a bargain today. 
By Martyn Grant